Updated: 07/06/2021
Since its creation, Instagram has evolved to become the world's best platform for sharing visuals. Today, the social media platform has more than one billion active monthly users. With such a massive audience, it is logical for Instagram to encourage public sharing of photos and videos. However, the platform has privacy options in place for people who want to restrict users from viewing their private Instagram photos, videos, and personal information.
What is a Private Instagram Account
If you're an avid Instagram user, chances are you already know that IG allows you to switch your personal Instagram account to public and private modes. Public mode means that any Instagram user can view your posts and follow you without your approval.
But when you switch to the private mood, only your followers can see your Instagram content. Also, you get the authority to approve or reject follow requests in private mode. But if you own a business account on the platform, your only option of going private is to switch back to your personal account.
Whether you should make your Instagram profile public or private depends on what you want to use it for and how seriously you take privacy. If you wish to keep unknown users from seeing your posts, then it is best to make your account private. In such a case, only users who send you a follow request, and you approve the request will be able to see your profile and posts. This is the primary feature that sets private Instagram profiles apart from public profiles.
However, switching your account to the public mode and vice versa at any given time is always at your fingertips. Just go to the privacy settings in your IG app and switch your account back and forth to see how this feature works.
How to View Private Instagram Accounts
So, with such robust privacy in place, how to view private Instagram profile, you may ask! Or you may wonder how to view private Instagram pictures.
The good news is that it is not a complex problem to view a private Instagram profile if the user behind the account knows you personally. And most people are likely to allow you to follow their private profiles and see their posts, even if you're just an acquaintance.
The Legitimate Way to View Private Instagram Accounts
The best and legitimate way to view a private Instagram profile is to follow them. If they know you or think it is safe to connect with you, they can accept your request, after which you'll be able to see their private profiles and posts. This is the only legitimate way to see private Instagram accounts. However, whether they will grant you access to their private profiles depends on how seriously they take their privacy.
To follow a person on Instagram, first search them with their real name or Instagram username on the platform using the search bar. Once you find the user, tap on the follow button to send them a follow request.
The user will get a notification about your request, and depending on your relationship with them, they may approve or reject your request. If they tap on the Approve button, you'll be able to view their private Instagram account.
Other Methods to View Private Instagram Profiles
Many people ask how to see a private Instagram account without using the ethical method. If you don't want to follow the user, or if the method hasn't worked for you already, but still want to see their private Instagram page, there are other ways to get full or limited access to their accounts. However, these methods are not legitimate and unethical, and we do not recommend them. If you still want to use them, do so at your own risk.
Creating a Fake Account on IG
Create a fake account, pretending to be someone you are not, and then send a follow request to the user. However, the success of this method still depends on whether the user approves your request. Also, the chances of success with this method are low because many users know that it is an attempt to view private Instagram accounts.
Create a Duplicate Account
No matter what social media platform you use on a daily basis, I'm pretty sure you have had the urge to look into the private profile of one of your friends, family, co-workers, or even your acquaintances. In case you don't have the guts to send a follow request to them for whatever reason. This trick will be very beneficial to you.
First off, you need to find all the social media accounts, especially the Facebook of that person. You can click on their Facebook cover photo as it is the only photo that is public on a private account. You can go through their likes or even comments to see who they interact with the most.
Now you can save that person's photo to your device, try to make the doppelganger Insta account's bio as relevant as possible. Now you can send a follow request to them. You may be able to trick them into thinking that you are that actual person. You just need to be patient and most probably it will be a mission successful.
Note: You may get into trouble for faking someone else's identity and again, it is totally unethical to do so. However, proceed at your own risk.
Google Search
Many Instagram users have public accounts before they switch to a private profile. Google indexes public Instagram posts, which means you have a chance of seeing some posts of the user from the time when they had a public account. Just search Google with your target's IG username, and you may see some of their past posts from the time when they had not made their accounts private.
Look up on Other Platforms
If you are extremely serious about seeing someone's private account on IG without sending them a follow request, then it is a good idea to look up for their IG profile link on their other accounts, such as Facebook profile, Twitter account, TikTok, or other social networking platforms.
Chances are, you may find their Instagram profile link on one of their other profiles. The best part is that be searing for them on other social networking platforms, you may see their photos, videos, other posts, and more details.
View Through a Friend
You may have a friend or two who're already following the person whose private IG account you want to view. In that case, you could ask your friend if you could see the person's account and content. You could even request them to save and send the posts to you.
Third-Party Apps
There are many third-party apps and self-proclaimed Instagram private profile viewer tools that claim to provide you the privilege to view a private Instagram profile. We do not recommend such apps and Instagram private profile viewer tools because most of them are scams that would infect your device with malware and ransomware. But if you are really curious to view Instagram private account, check out some of the tools below:
IGLookup.com
IGLookup, also called Instagram Grammies, is the best and most efficient Instagram profile private viewer that allows you to access a private account on IG. All you have to do is enter the website and the homepage will display a "spy now" button.
You are simply required to add the username of the private account that you want to see the private pictures, videos, or even followers of. This will take a tad bit of time to load, ensure not to close the window during the process to prevent intervention.
Finally, you will be able to view a private Instagram account or see the private photos of someone on IG that you were fascinated about.
PrivateInsta
This Instagram profile viewer allows you to view private Instagram accounts and view private photos from the said profile without having to sign in to your account. It is compatible with IOS, Andriod, Windows, and even OSX.
All you have to do is to access the website and it will ask you to enter the username of the private profile. Do that and click on submit. It will take a few minutes to load before you can view private accounts, photos and videos.
One downside of this tool is it requires you to complete the survey first, so if you're in a hurry it may not be the best bet for you.
InstaLooker
Unlike the other private accounts viewer tools, InstaLooker doesn't require you to download any sort of additional software. You simply have to go to their website and click on the "spy now" button. Then you have to enter the profile username and click on the "start viewer" button.
This may take just a few minutes till then you unwind with a cup of coffee. It may also ask for the verification of human and automated bots. When the entire process is done, you can view the photos and videos and even download all of them with the "export all" button.
InstaRipper
This private Instagram viewer tool requires you to first download it and it is compatible with Android, IOS, Windows, or macOS. Once it is downloaded, it will ask you the username of the profile that you want to view. It will take a few seconds with the decryption process. It will then show you a link to click on and view that profile that you always wanted to view.
InstaDPS
This tool is slightly different than the others. In case you are one of those Instagram users who desperately want to view the profile picture of some private Instagram profiles, this tool is your best bet. This tool is pretty simple and easy to use. Follow these steps:
Copy the Instagram profile username and paste it in the input text box.
Simply click on the "download" button, right-click on the image to save it on your device.
And Voila! You can now easily view and analyze the high-resolution, full-size image.
Private Instagram Viewer
This tool allows you to view private Instagram profiles without attending unnecessary surveys and wasting your time. You have to visit the website and then enter the username of the account you want to look into. It will show the relevant profile and will ask you to verify is this the exact profile that you want to view. It will take some time and you will be able to see all the content of that Insta profile without their knowledge.
WatchInsta
No matter what device or operating system you use, this tool can help you view private Instagram profiles without any hassle. It can help you recover files and messages and search any private media on Insta and export them in .zip file. You can do all of this without logging in to your Instagram account. It simply requires you to enter the username, choose the type of viewing (either videos/images, text files, or all) and click "view profile".
Insta-downloader.net
This private Instagram viewer is the most simple and sophisticated online tool out there for viewing Instagram profile images in original and full-size. It doesn't require you to go through surveys or downloads to get started.
You simply have to go to their website and add the photo link of the profile picture in the download box. Then you have to click on the "download photo" button and it will give you the raw, high-resolution picture in a matter of minutes.
Finally, you will be able to view the picture with which you were having trouble seeing clearly earlier.
How Can I Make My Instagram Account Private
If you want to be sure that no one sees your Instagram posts without your permission, you should switch your account to a private mood. While this method can raise your privacy level to more than 95 percent, some people may still exploit the loopholes and illegitimate ways to get access to your account.
For example, they may use Google to search your posts from the time your account was public or send you a follow request with fake accounts. Anyway, being vigilant can help protect you from fake Instagram accounts.
Now, coming back to how to turn your public account into a private Instagram account, here're the steps:
Step 1: Tap on the Instagram app to open it.
Step 2: Tap on the 'Settings' icon at the bottom right corner of the app. This will display all the account setting options.
Step 3: Tap on the 'Privacy' button, set at the third number from the top of the screen. Now you will see all the privacy settings.
Step 4: Tap on 'Account Privacy,' the first option under 'Connections.'
Step 5: Now, you'll see whether your account is Public or Private. If the button is gray and set to the left, it means your account is public. If it is set to the right with a blue background, your account is already private, and there's nothing to change.
Step 6: In case your account is public, move the Account Privacy button to the right. The button's background color will turn blue, indicating that you have a private Instagram account now.
Final Thoughts
Now you know some ways how to view private Instagram profiles and how to set your account to a private mood. But remember to use only the legitimate ways to view someone's private profile. And the only legitimate method to view private Instagram profiles is by sending the user a friendship request. We do not endorse the unethical techniques like fake profile creation to gain access to or view a person's account that is set to private mood.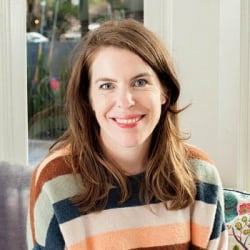 Latest posts by Mattie Schultz (

see all

)