Imagine that you have recently gone on a trip out of town, and you wish to share the Instagram reels and pictures you've clicked with your followers. If there are only a few pictures, you can post them one by one, adding unique captions to each. However, what if you clicked a ton of photos? Can you post them all together? How many max photos in Instagram post can you upload? Is there a limit to it, or can you just go on adding?
How Many Photos Can You Post on Instagram?
If you are looking for an answer to this question, you are probably not referring to the total number of photos you can post for your Insta account. If you are, then the answer is simple. You can upload unlimited high-quality photos, videos, or posts on Instagram. If you keep posting several photos every day for the rest of your life, the platform won't ask you to stop! However, you are probably referring to how many photos you can upload in a post in one go.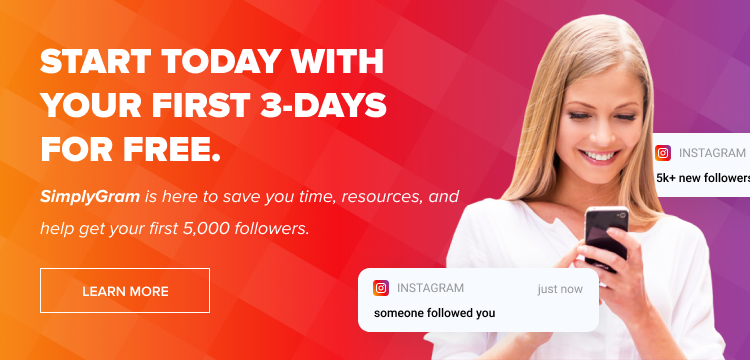 There is a limit to the number of pictures or videos you can add to a single post. No more than ten photos/videos can be added with a single caption. You can consider it as an album (though IG doesn't officially have the album's feature). Let's say you visited several places during your trip. You can add ten photos in one post for one place, another 10 for another place, and so on. This way, your followers can chart your journey in an organized manner. Just make sure to crop vertical images and landscape photos according to Instagram's sizes for a better viewing experience.
Does Instagram Let You Post Multiple Photos to Stories?
So far, you may have been creating your Instagram stories with only one image. Did you know that you can add multiple photos to your stories as well? There's an Instagram picture limit to stories, too, but it's much larger than for posts. You can add up to 100 images/stories to your IG story feed per day. That's ten times more than posts! Plus, you can add even more photos with their "Layout" feature. Before we get to that, let's understand how you can upload multiple images to your posts.
How to Post Multiple Photos on Instagram
Sharing multiple single images in individual posts is called carousel posts. They are given this name because you only need to swipe left to see the next image, just like a carousel at a fair.
In your Insta app, tap the create button (+ icon) at the bottom of the screen.
On the New Post screen, tap the "Select Multiple" button.
Select up to 10 images for your post and hit next (arrow button, top right corner).
Apply filters if you want and hit next again.
Add a caption, which will be displayed across all the photos.
Tap the "Tick" button to publish your carousel post.
Unfortunately, you cannot add more than ten photos/videos to your carousel at this time. If you still wish to add more, you can create a photo collage of multiple images in a single photo and upload it to your carousel. This way, you can add as many photos as you want. Take care of the image sizes, however. Crop them to fit the standard Instagram image size; otherwise, your carousel will appear small.
Some Easy Ways to Add More Images to One Instagram Story
Your stories can act as a digital photo album. The only drawback is the duration (they only last for 24 hours). If you want a permanent album, you may consider using the story highlights feature. Either way, you will need to create the story in the first place. There are three ways to create an Instagram story with multiple images.
Do you remember the photo booths of yore where you could snap multiple pictures one after the other as you sat in a small cubicle, making funny gestures? That is exactly what Instagram has emulated in its stories as exciting visual content.
In your Instagram app, tap the Create a new story icon in the top left corner.
Locate the photobooth icon (multiple photographs fanned out) near the left. Tap it.
Your camera will start clicking multiple pictures soon after the photobooth begins. They will be automatically uploaded to your story.
This is a fun little feature that can only be used for live clicking of images and creating a story out of them. The image quality depends on your camera since you won't be able to edit them.
With this feature, you can combine multiple pictures from your photo gallery into a single story.
In the Insta app, go to create a new story.
Tap the layout icon (four squares within a square).
Select the pictures you want to merge.
Create the story to merge them.
Layouts will appear as one story only, not as part of multiple stories. Furthermore, using photo stickers is also a great way for multiple uploads.
Have you already created and published the story but want to add more photos to it? You can easily do so. This is where the photo limit on Instagram for stories comes into play. You can publish no more than 100 such stories per day. It's usually more than enough, even if you are a frequent uploader.
Open your Instagram app and locate the story you published.
Tap and hold it for a few seconds.
In the menu that shows up, select "Add to Your Story."
Choose the multiple pictures you want to add from the gallery.
Tap the "Send To" button to publish your additional images.
Your Instagram stories can be your shareable album with the help of highlights. Simply archive your stories and select the ones you wish to highlight. They will be displayed on your profile, just below your bio. Thus, the final answer to your question, how many photos can you post on Instagram, is 10 for photo posts and 100 for stories. To spread your newly created carousel post to a wider audience and improve your engagement rates, use SimplyGram's organic growth service right away!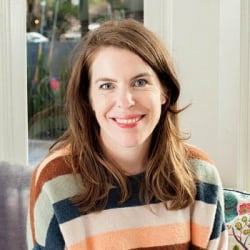 Latest posts by Mattie Schultz
(see all)