Back in the days of Myspace and Friendster, linking two accounts from different social media platforms was never even thought of. People had to manually post the same content on separate websites. Today, however, the process has become automatic. It is called cross-posting. If you have linked your Instagram account to your Facebook, you know what it is.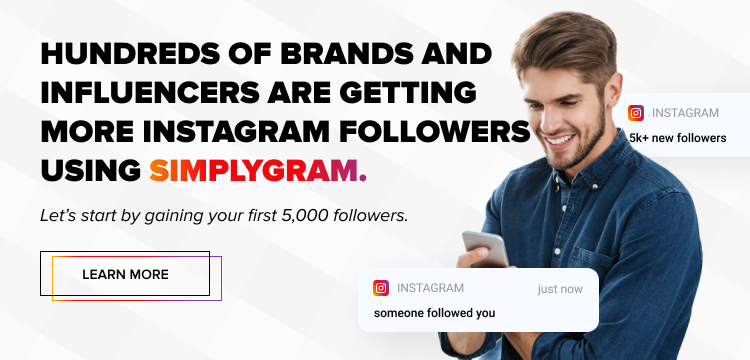 And now you can do the same with your Instagram and TikTok accounts! But before we figure out how to link Instagram to TikTok, let's understand the reason. So why is it important to connect your Instagram with TikTok and cross-post?
Reasons You Should Cross-Post Your Content on Different Platforms
For the uninitiated, cross-posting is the process of uploading the same video or image on different social media platforms. In simpler terms, when you create some content for Instagram and reuse it on another social media website, it's called cross-posting. It can either be done manually (creating the content from scratch each time to post it on the other websites) or automatically (creating one piece of content and uploading it simultaneously on certain platforms using the right tools). But why should you cross-post on some other website when you already have a healthy fan following on Insta?
Reaching a Wider Audience
While you may already be successful on Instagram, it's possible that your followers on, say, TikTok are not the same as those on Insta. Cross-posting allows you to expose your content to those people, too. It's a simple strategy to reach a diverse audience.
Increasing Engagement and Followers
Imagine that John Doe follows you on TikTok but doesn't know that you have an Instagram account. While cross-posting on TikTok, you simply need to add a link back to your Insta or a reminder in the video itself about your other social media accounts. That way, your non-mutual followers will eventually start following you on every social media account!
You don't need to spend time brainstorming different content ideas for different accounts. Using the same content or idea across accounts is a fantastic time management tactic, helping you promote your business on all platforms while saving countless hours otherwise spent on brainstorming ideas.
Linking Your Instagram Account to TikTok
Now that you know why it is important to link your different social media accounts, let's get down to linking your profiles on two of the most similar networks on the internet – Instagram and TikTok. It's easy to understand how to link Instagram to TikTok through TikTok. Just follow the steps below.
Open the TikTok app on your smartphone and head to your profile section.

Tap the "Edit Profile" button found just below your display pic.

Under the section named "Social," tap "Add Instagram."

Enter your Instagram credentials in the login box that pops up.

Grant access to your Insta account by tapping the "Allow" button.
Your Instagram will now be linked to your TikTok. You can confirm this by going back to your TikTok profile and scrolling down to the "Social" section. There, instead of the "Add Instagram" button, you will find your Insta information displayed. Hereafter, whenever you upload a video to your TikTok, you can simultaneously upload it to your Insta by selecting the Instagram icon under the section "Automatically share to" during the posting process.
Linking Your TikTok Account to Instagram
You CAN link your TikTok account to your Insta, BUT you CANNOT automatically cross-post your Instagram content on TikTok. Nevertheless, your TikTok link on your Insta profile lets your followers know about your presence on TikTok – a great benefit!
Open your TikTok profile and copy the link.

Open the Instagram app and head to your profile.

Tap "Edit Profile."

In the "Website" box, paste your TikTok link.
Alternatively, you can also add your TikTok user ID in the bio section of Instagram. That way, people can easily search your business on TikTok.
Disconnecting Instagram from TikTok
Didn't like that cool linking feature or planning to focus on Instagram only? Here's how you can disconnect your Insta from your TikTok profile.
Go to your TikTok profile and tap "Edit Profile."

Select your Insta account.

A pop-up will follow, asking you to remove the account. Tap "Confirm" to remove it.
Final Thoughts
Let us take another brief look at how to link Instagram to TikTok so that you don't have to reread the entire article again. All you have to do is access the social section in the "Edit Profile" part of TikTok and follow the instructions. You can also link your TikTok to your IG account, but it doesn't serve any other purpose than sharing your TikTok link with your Insta followers.
Finally, while you can disconnect your Instagram and TikTok after linking them, kindly note that we don't recommend it unless, of course, you wish to risk people unfollowing you on both platforms. There are many benefits of keeping your accounts linked, the best of which are that it saves time and helps you reach a more diverse audience. And you know what else saves you a great deal of time on Instagram? SimplyGram – your personal and business Instagram growth service! Try it out now!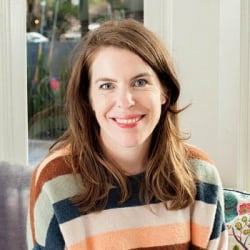 Latest posts by Mattie Schultz
(see all)