As all know, Instagram is very strict with their policies. This social network has many limitations that have caused many brands to lose their accounts without being able to recover it ever again. Especially when they implement SPAM techniques to follow many accounts or comment on images of others.
To keep your account and Instagram profile open and to prevent it from being closed, I recommend you review the third party applications you've connected with every month. Most times, we discover new applications and we try them without realizing that these same applications are the main reason as to why your Instagram account can get deleted.
How to remove third-party apps from Instagram
As you had been counting, one of the main reasons that your Instagram profile is closed "alone" is due to having an excessive list of tools and third-party applications with permission to access your account.
To review the list of applications that you have in your Instagram account, you only have to be logged in with your account from your browser or mobile and then enter the following link below:
When you enter this page, you'll get all the applications that you have in your account
To delete them, you just ust have to click on the 'Revoke Access' button. Make sure that all applications that you don't use should be removed as well.
Just to make sure that you never resort to bot-like third-party applications who spam potential followers, you can get help from reliable apps such as SimplyGram, the best Instagram growth service. SimplyGram has all the organic techniques to make sure that you get that authentic and engaging community that will increase your visibility and Instagram fame.
I hope this short trick will help you keep your account and Instagram profile safe.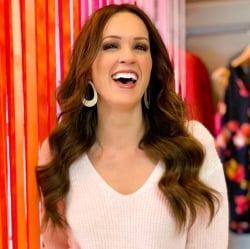 Latest posts by Lorraine Morgan
(see all)