Instagram has secured its place among the top four social media giants for a good reason. It is known for updating its app on a regular basis. Improvements to its interface can be seen almost every other week. New features are added and removed each month. One such feature is the IG Notes update introduced a few months ago. There have been reports from several users that the feature isn't showing in their apps anymore. Before determining the authenticity of these reports, let's take a look at what the Instagram Notes feature is.
What Are Instagram Notes?
If you have been hanging out on Instagram for the past few months, you may have noticed those cute little speech bubbles hovering above the chat icons of your friends in the messages section. That is called Instagram Notes. It's a relatively new feature introduced by the platform late in 2022. It enables you to share whatever is on your mind with your followers in text format (no more than 60 characters). This text will be visible just above your chat's profile picture for 24 hours.
The Notes concept is similar to stories, except in text format instead of photos and videos. You can share how you are feeling right now, where you are, what you are enjoying, why you are feeling happy, and so much more. However, are Instagram Notes gone from your conversations section? That is probably because you haven't used the feature yet.
How to Get Notes on Instagram?
Notes are a unique way to share your thoughts with short, quick notes. Don't know how to get this feature yet? Follow these steps.
Go to your Insta app and tap on the messenger icon in the top-right corner (horizontal lightning).
Tap your profile picture at the top
Type something in the "Share a thought" bubble.
Choose the people with whom you wish to share that thought (from the bottom of the screen). They can be your close friends or the followers you follow.
Tap "Share" on the top right to get your note live!
Don't like what you have shared? Tap the note bubble and hit the "Delete" button. You don't have to worry much, though. It will be automatically deleted after 24 hours.
How to Fix Instagram Notes Not Showing?
When you open the Instagram messenger and tap your display pic, does nothing happen? Instead, are you led directly to your profile without seeing the "Share a thought" page? There could be many reasons for the same. Below, you will find easy fixes and solutions for each.
Most problems with Instagram are fixed after updating the app to the latest version. Check your Play Store or App Store for updates. Apps are usually updated automatically, but it's better to double-check and update it manually.
It's possible that some of the cache memory may be corrupted after long use. Go to app settings, select the Instagram app, and tap the "Clear Cache" button. You will also be able to free up a lot of storage memory by clearing the cache, so don't forget to do it regularly.
The social media platform might be throwing an account authentication error, which may prevent you from seeing Notes. Sign out of the app and sign in again.
Go to your Instagram profile and tap the hamburger icon.
Select "Settings and Privacy".
Scroll down to the "Logout" button and tap it.
Exit the app and open it again. Type in your Instagram credentials to log in.
When in doubt, start afresh! Uninstall Instagram from the app settings (for iPhone, long-tap the icon to uninstall). Then, go to the Play Store or App Store to install it again. You will have to log in again after reinstalling the app.
Check to See If You're Using Instagram Lite
As the name suggests, Instagram Lite is a lighter and faster version of the app. It disables many features to give you a smoother browsing experience. You may wonder, did Instagram remove Notes in Lite? It's possible. Switch to the main Insta app and see if it's available.
Instagram may have flagged your account for suspected bot activity. When you try to like a post, does an "Activity Blocked" error show up? This may have disabled Notes. The only way around this error is to wait for a couple of days.
Did you know that Instagram has a beta program that lets you access its newest features before they are launched globally? It's a sort of user-testing phase for experimental features. The Notes feature is readily available on that program. Enroll in it via Play Store or App Store and unleash your thoughts with Notes!
How to Use Instagram Notes
Imagine that you won the first trophy of your life, and you're feeling very happy. You can share this with your followers by typing in the Notes, "Won first trophy, feeling very happy." Notes are an exciting addition to Instagram that allows you to share anything and everything you are feeling or thinking. It can also prove to be a powerful marketing tool. For instance, if you want to give a sneak peek (teaser) of your new product, you can say, "My new product has some great features."
That said, despite implementing all the aforementioned solutions, are you still not able to activate the feature? You may wonder how to get Notes on Instagram then. It's possible you may have mistakenly tapped the "Mute Notes" button for a particular user. You can unmute them by tapping on their profile picture in messaging and turning off the "Mute Messages" option.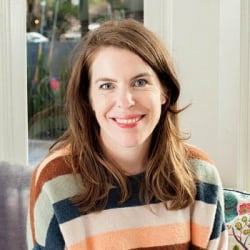 Latest posts by Mattie Schultz
(see all)