Instagram is undoubtedly a goldmine for brands, influencers, and businesses. But it is important to stay up-to-date and go with the trend for sustainable success on the social media platform.
Instagram is one of the most engaging social networks out there, and with new features being added regularly, the whole experience is getting better and better. The social network keeps rolling out updated features to make your content more exciting and relevant. 
But how to grow an Instagram following using new Instagram features? From interactive stories to fun-filled reels, you always have several Instagram options at your disposal.
It is good to use new Instagram features to turn your Instagram account into a more effective marketing tool. These features allow you to engage your existing followers, get new followers, create brand awareness, and expand your outreach.
Let's have a look at both the updated, basic features of Instagram and other sophisticated ones.
New Instagram Features in 2021
Instagram has launched several updates in 2021 to breathe new life into your account.
Here're some of the interesting, novel features:
Reels & Live Insights
No more throwing arrows in the dark; you can now track your content's insights to understand user preferences more effectively. The Instagram app now lets you analyze reels & live insights with a single click to help you smartly tailor the content
Instagram reel insights include the number of likes, comments, saves, shares, and accounts reached with one tap.
Instagram live insights also cover the number of accounts reached, shares, and saves.
These insights help you present the type of content your followers like and omit unnecessary clutter from the feed.
To see reels and live insights, tap on three dots on the bottom right corner of your reel/live screen, and it will open the analytics. 
Turn Off Like Counts Feature
You don't want competitors to see the number of likes your photos or videos are garnering? No worries because the new Instagram features list includes the option of hiding the number of likes. 
Go to your Insta settings, open the account options and find the 'number of likes' button to enable or disable the feature. This Instagram feature comes in handy when you want to keep your insights private.
Caption Stickers
This is one of the favorite Instagram story features of many people.
Let's say you're watching someone's Instagram story and don't have earphones with you. No worries. Tap the options icon at the top right corner and find caption stickers. Enable this feature, and it will start showing captions on the story screen, interesting right?
However, this feature is only available for English-speaking countries for now. So, if you're reading us from somewhere else, hold on; your caption stickers are on the way.
Turn Off Audio & Video On Instagram Live
People who run creator accounts understand the hassle of being presentable on a live video, regardless of the situation. But Instagram knows that we don't always have an ideal situation, and anything unexpected can happen amidst Instagram live.
Therefore, you can now turn off your audio and video during an Insta live session while staying connected to the followers. This feature gives you peace of mind and lets you cater to other things during long live videos. 
You'll see camera and speaker icons on the live screen; tap them to enable or disable anytime you want.
Reels Remix
You love the type of content another creator posts and wish to use some of it in your reels? Instagram heard you!
Now you have a reels remix option that lets you mix and match different bits of content. Suppose you're watching someone else's reel, and it's super fun; tap on three dots over that reel and see if the creator hasn't restricted his content.
You'll see a remix option if the content is open for everyone to repost/remix. Click it, and it will lead to your reels screen. And there you have it! Get as creative as you want and make awesome reels!
Instagram Insider
If you're a nerd, the Instagram insider is your go-to feature. This digital magazine is an excellent addition to Instagram business account features that analyze different trends and tailor your content accordingly.
You can download Instagram Insider in PDF format and understand different content forms to improve your account's outlook.
Recently Deleted Feature
Accidentally deleted an Insta story or post? Fret not because you now have a personalized Instagram recycle bin that lets you recover deleted content. Your Instagram stories stay in the recently deleted folder for 24 hours and Instagram posts for 30 days.
How New Instagram Features can Help to Boost your Follower Count
A majority of Insta users are millennials and Gen-Z fellows who seek novelty in everything. Updated Instagram features let you keep up with the trends and produce content that appeals to the target audience.
Here are some benefits of new Instagram features: 
Trendy Content: Don't deprive your content of the latest trends; keep new Instagram features at your disposal and tweak them to make your account look trendy.
Uniqueness: Run-of-the-mill content doesn't appeal to the viewers; a tinge of uniqueness is mandatory to keep them hooked.
Better Controls: Reels and live insights are here to keep your content on the right track. These easy-to-use features don't let you lose focus and help you understand the preferences of Instagram users.
Conclusion
Strengthen your social media marketing campaign with updated Instagram features and better control buttons. Check the above-listed Instagram updates and utilize them in your content for better user outreach. Make sure to update Instagram app to get these features.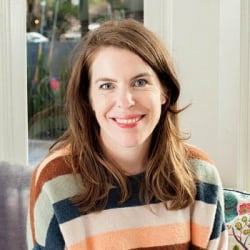 Latest posts by Mattie Schultz
(see all)