Summary
So, you landed here looking for who is Lena the Plug? You are at the right place! Lena Nersesian, aka Lena the Plug, is an Armenian-American social media sensation and adult entertainer famous for her fitness videos and sexy visuals on social media. Lena grew up in a strict Christian household and started her social media journey after fiddling with several odd jobs.
Lena was tired of getting small paychecks after working a 9-7 job and wanted a better way to make money. As such, she decided to try her luck on social media and found greater success.
She became a mom in November 2020 and started sharing her motherhood adventures on her social media accounts. Her Insta feed is full of mom and baby-related stuff, which is new for her fans and gave her Instagram followers boost by appealing to a new target audience, i.e. moms.
Lena's new Instagram name is Lena the Mom, which shows her love for this new chapter of life and her devotion to being a mother. Her postpartum journey and body transformation have already inspired women around the globe.
Brief Bio
Lena was born on June 1, 1991, in California to her Armenian parents. She studied psychology at the University of California and entered the traditional industrial workforce after graduation. However, she soon got bored with the tiring circle and wanted something of her own, which led her to start her journey as an adult entertainer.
Wondering what is Lena the Plug age? She is 30 years old and takes excellent care of her health and fitness.
Besides posting seductive photos on different social networks, Lena does vlogs and creates content about fitness. She posts fitness videos, inspirational photos, and sometimes her everyday life events on her social media channels.
Social Media Followers
The Lena the Plug Instagram account is thriving with more than 500K followers. Lenanersesian Instagram account is now renamed as Lena the Mom. She has 1.6M YouTube subscribers and almost 5000 TikTok followers. Most of her earnings come from these platforms, but she also has an Onlyfans account with a good chunk of subscriptions.
Being a popular adult entertainer (now a mom too), she shares attractive pictures on Instagram. She also runs a website and an Onlyfans account where her fans get paid access to her exclusive and explicit content.
Many people assume Lena Nersesian is a pornstar. But the truth is that she is not in the mainstream porn industry but works as an adult entertainer, and her content isn't strictly on the same subject. She also shares her life bits with fans and is a successful influencer marketer.
Lena is currently living with her boyfriend Adam and a newborn baby girl Parker. Adam often appears in her YouTube videos. The pair is famous for their liberal thoughts plus their semi-open relationship.
Net Worth
Lena's net worth is $1M (all income streams included), but this figure is just an estimate because exact figures about her income are not available in the public domain. Reports suggest that Lena earns around $200,000 per year from YouTube.
Lena Plug is bold and confident in her skin; she posts daring content and has successfully dealt with online hate and trolls. Some of her videos are pretty controversial, but she doesn't budge to the people's criticism.
Social Media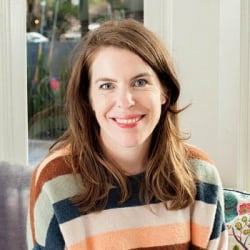 Latest posts by Mattie Schultz
(see all)