With most users spending many hours on social media every day, there may come the point when you just want to get away from it for a while. Whether you want to take a break, or whether you want to make yourself wholly unavailable – temporarily or permanently – most social media platforms nowadays will make that possible for you. And Instagram is no exception.
Before telling you how to reactivate Instagram account, let's discuss why disabling Instagram is better than deleting your account.
Why You Should Disable Your Account Instead of Deleting It
There are two ways you can take your account down on Instagram. Either you can delete your account or make it temporarily unavailable. If you delete your Instagram account, unfortunately, there is no way you can get it back. You'd lose all your data and stats. And if you want to come back to the platform, you'll have to create a new account and start from scratch.
There are ways you can grow IG followers if you happen to remake and start afresh. But there is always a much simpler and better option: disabling your Instagram account. By disabling your account, you can simply stay off the platform for a while and come back whenever you're ready without losing your data and followers.
How to Reactivate Your Instagram Account
Once you've disabled your account, you might wonder how to reactivate my Instagram. It's very simple:
Open Instagram
Tap the log in button on the home screen
Enter the username and password for the account you want to open, as you would during the regular log in process.
Once you've done that, Instagram will restore your account to how it was before you deactivated, and you're all good to go!
How to Deactivate Your Instagram Account
If you're trying to deactivate your account, that's pretty simple too. First, log in to your account like normal, and then head over to your Instagram profile. If you scroll down in the edit profile section, you'll see a button that says 'Temporarily Disable My Account.' Click on it, and the Instagram app will prompt you to provide a reason for leaving.
Once you've selected the reason, you'll have to confirm your password for security purposes, and your account will be disabled! How to reactivate Instagram afterward is just the same as logging in after a long time (as explained above).
The deactivation process takes a few hours to complete, so you may not be able to reactivate your account for about 24 hours after disabling it. But remember, you can only disable your account once a week, so if you reactivate it within that time, you'll have to wait a while before you can deactivate it again.
On the other hand, you might wonder how to reactivate Instagram account after permanently delete? Unfortunately, there is no way you can do that. Once you've deleted Instagram, it's gone for good. And reactivating a deleted account is not possible. That's why it's always a good idea to disable your account instead of deleting it!
Disabling your account still has the slight downside of throwing you off the algorithm because of your absence, so you may have to work a bit to regain that active audience. Still, there are always helpful tools to get active Instagram followers who can help you get back on track!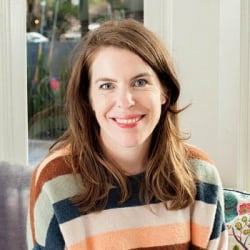 Latest posts by Mattie Schultz
(see all)