Instagram is a great app for giving your friends and family a glimpse into your life. Still, sometimes you want to share or see a photo or video without the pressure of how many likes it will get. Social anxiety and peer pressure can take a toll on your mental health, but you don't want to abandon social media altogether to avoid the pressure.
The good news is that you can post photos and videos on Instagram without worrying about someone judging you. Hiding like counts allow ordinary people and experts to post their content without having other people gauge it based on likes. So stop stressing and start enjoying life by hiding likes on Instagram!
You can use the top Instagram growth service to grow your account and get more followers before turning OFF the hide likes feature on Instagram.
The hide like and view option on Instagram is very beneficial to depressurize people.
This feature comes in handy when you want people to concentrate on the content shown in photos or videos, or even reels regardless of its popularity and like or view counts.
Here is how to hide likes on Instagram posts:
How To Hide Likes On Other Accounts?
The new Instagram option to hide like and view counts on an Instagram post or other accounts has made it convenient to focus on the content. Here are the simple steps to hide the number of likes on content from other Instagram accounts:
Open your profile and tap on the three lines in the top right corner of the screen.
Click on the Settings section.
Next, find the "Post" tab.
Select Posts and turn on hide likes and view count.
It is a straightforward, 4-step process. By turning it on, the like and view counts on all posts from other accounts will be stopped.
Also, read how to find your Instagram URL
How To Hide Likes On Your Instagram Post?
There are two ways to hide likes on your Instagram post: before and after posting.
Before posting
Head over to the write captions, add location, and tag people section.
Next, scroll down, and you'll see the advanced settings tab. There you will find an option for hiding likes.
Just hit enable, and you're good to go!
After posting:
Tap the three dots in the top right corner of the Instagram post that you wish to hide the total number of likes for.
You will see the "Hide Like Count" option.
Tap on it, and your likes will hide.
Final Thoughts
Feeling pressurized, demotivated, and heartbroken because someone's poor content got more likes on Instagram than your quality content? You're not alone because we have all been there! Just because people were unable to recognize your efforts doesn't mean you should quit social media. The best way to go around this is by turning ON the Instagram Hide Likes option. By using this feature, you can prevent yourself from being exposed to the pressure of higher engagement rates on Instagram until you get enough experience on Instagram.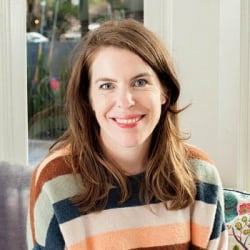 Latest posts by Mattie Schultz
(see all)