In a bid to grow your Instagram account, chances are you're concentrating all your efforts on the same social network, that is Instagram. But did you ever think about using other social media platforms to boost your Instagram growth? Unfortunately, at times, we become so obsessed with one platform that we fail to think of creative ways like cross-promoting social media to reach new audiences.
What is a social media cross-promotion campaign, you may ask! Or you may wonder how to grow an Instagram following with this marketing strategy?
Cross-promotion social media is a simple concept that can work wonders on your Instagram account. With this strategy, you promote your Instagram account on other social networks and grow your follower base.
Of course, if you're trying to grow your Instagram platform, you should do your best to create high-quality social media content and use different growth strategies. But once you've established a promotion system on Instagram, it's time to tap into the market of other social media platforms.
Let's discuss a few easy ways to effectively use social media cross-promotion to drive Instagram success and get loads of new followers.
What is Cross-Promotion?
Cross-promotion is a marketing strategy that targets the users of one product or service using another related product or service, which is not in direct competition with the one you're trying to promote. Such marketing campaigns help increase brand awareness, boost sales, and improve lead generation. When products and services are cross-promoted in such a way, they tap into the target audience of each other's market and expand their reach.
Similarly, social media cross-promotion is a digital marketing strategy whereby you share your piece of content across multiple social media channels. The idea is to target the different types of audiences on different networks, intending to supercharge the growth of your main social media account, say Instagram!
Remember that getting your Instagram links out there can increase your reach and growth. And there isn't a better way to do it than by using your other social media accounts.
Best Ways to Promote Your Instagram Account
There are various social media and digital platforms that you can use to cross-promote your Instagram account. Social media cross-promotion is a powerful tool, but it is greatly underutilized and underestimated.
Here are a few techniques you can use on different platforms to promote your Instagram account.
Email Marketing
If you have an email subscriber list, use it to send out your Instagram link. And the simplest way to do this is by telling your subscribers about your Instagram account, either by including a link to follow in the email signature or by using images from your most compelling social media posts to grab their attention. A simple CTA is highly effective in getting new followers.
Remember, no one likes spam. As such, make sure to carefully plan your email campaigns to grow your Instagram follower base without spamming your email subscribers. The best part is that it is one of the most cost-effective ways to cross-promote your Instagram.
YouTube
YouTube is an incredibly effective way to cross-promote your social media platforms, including Instagram. You can add your social media links in the description of your YouTube videos – in fact, your followers expect you to!
You can use the description section on YouTube to direct your followers to your Instagram account and witness stellar Instagram growth. It is also a good idea to include a short CTA in your video. For example, you could say, "Make sure to follow us on Instagram; the link is given below!"
Pinterest
Pinterest is another powerful platform to promote your Instagram account. And these two platforms are similar in that they both focus on being visually appealing. You can use Pinterest to feature some of your scroll-stopping Instagram visuals and direct Pinterest users to your Instagram account by simply adding the link. This provides you with an easy source of directing fresh traffic to your Instagram account.
Facebook
Facebook is the undisputed King of social media networks! While it is not as popular as Instagram and Snapchat among the younger generation, it is thriving with 2.7 billion monthly active users. You don't want to miss out on such a tremendous cross posting opportunity on Facebook, do you?
Make sure to add links to your Instagram account on your Facebook About page, on your Contact Info section, and in the captions of your Facebook posts. This way, you'll increase awareness about your Instagram account among your old and new Facebook followers alike and encourage them to check your Instagram account out.
Twitter
Twitter allows only 280 characters, so it might seem tough to use this platform for cross-promoting your Instagram account. While simply linking your Instagram account is the simplest way to gain Instagram followers, some people don't want to go down such a direct route and want to be more creative when it comes to Twitter.
You can brainstorm some promotion ideas with your creative team to generate more Instagram traffic using tweets. How about posting user-generated content on Twitter, such as reviews and comments on your Instagram posts? That may give the Twitterati a reason to visit your Instagram profile.
Growth Service
A much faster and easier way of promoting your Instagram account is to use a growth service like SimplyGram to achieve tremendous growth. While this is not social media promotion, it is a way to promote your social media without any effort and gain thousands of organic followers that are 100% safe. You can contact SimplyGram to see the packages we're offering and choose the one that best suits your Instagram growth requirements.
Conclusion
Now that you have a basic idea about how to cross-promote for Instagram growth, you have to keep a few things in mind. First, you should adjust the dimensions of your images according to the platform you're using for the best visual experience for your users. Second, make sure that you use only the best quality images, no matter the platform because quality content is a huge driver of followers.
In the end, bring a new twist to your promotion on Instagram because your audience will be getting something more than what they expect to see on the platform, and that will encourage them to follow you.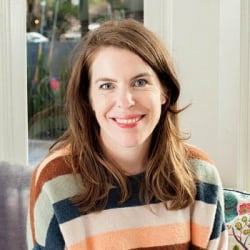 Latest posts by Mattie Schultz
(see all)