With an active user base of 1 billion people, Instagram is among the top social networking platforms in the world. And with such a huge number of active Instagram users, who would like to be left out? We all want to be part of the trend, and that's not a bad thing. However, you have to be privy when it comes to your social media privacy, and Instagram is no exception. Your Instagram search history is a major element of your privacy on the app. In this article, we will discuss how to delete Instagram history, but first, let's take a look at what is Instagram search history. 
What is Instagram search history?
If you are an Instagram user, you may have noticed that the app keeps track of your search history. Like all other social networks, Instagram uses your search history data to suggest you Instagram profiles, places, hashtags, and things you're interested in. The company also uses the data for advertising purposes. Since privacy is a vital part of social media usage, you can clear Instagram history if you want to. You can choose to delete the suggestions you're no longer interested in, and Instagram will not show those suggestions again unless you perform a new search.
Should I delete my Instagram search history?
Your search history communicates many things about you. When other people see your search history on Instagram, it can be a serious privacy breach. It is a good idea to delete search history Instagram to stay safe. Furthermore, we all lose interest in certain things, hashtags, and places over time. If Instagram continues to show you suggestions about things you're not interested in anymore, you can choose to clear your search history to get rid of the suggestions. Deleting your search history does not affect your Instagram account in any way.
How to Clear Search History on Instagram: Step-by-step guide
There are two methods to clear Instagram search history. We have discussed them below. These methods work for all mobile devices, irrespective of the mobile brand, type, or operating system.
Method 1
Step 1: Open the Instagram app on your mobile and then tap on the icon at the bottom right of the screen. This will take you to your Instagram profile.
Step 2: Tap on the three lines icon at the upper right corner of the screen. This will set open a side screen displaying different options. Tap on the 'Settings' icon at the bottom of this screen. 
Step 3: You'll see different setting options. Your search history comes under the 'Security' icon. Tap on 'Security' and then head over to 'Search History' indicated by a magnifying glass icon at the bottom of the page. It will display any searches that you've performed. 
Step 4: Now, you can opt to clear your entire search history or individual searches. Clicking on 'Clear All' will delete your search history entirely. But if you want to delete individual search histories, then tap on the cross sign (x) to the right of the search histories you intend to remove, and you're done.
Method 2
Step 1: Open your Instagram app on your mobile, and it will show the homepage, displaying posts by users you follow.
Step 2: Tap on the magnifying glass icon at the bottom of the screen (second from the left). It will open the search bar, with your search history displayed below it. 
Step 3: With this method, you don't get the option to delete your entire search history in a single go. Instead, you'll see a cross sign (x) to the right of each of your previous searches. Tap on the cross sign, and Instagram will delete the history. Remember that you'll have to delete each search individually with this method. 
To check if your search history has been deleted, tap on the magnifying glass icon again, and you'll see that your previous searches have been removed.
Conclusion
Now that you know how to delete search history on Instagram, it's time to test these methods. Remember that while the above two methods will clear your Instagram search history, when you do a new search, the app will save it again. What this means is that each time you make a search on the app and then want to remove your history, you'll have to follow the steps above each time to achieve your goal.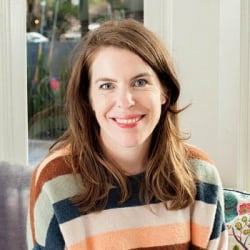 Latest posts by Mattie Schultz
(see all)