Have you noticed all those redacted documents that they show in spy movies? Most of the text is blacked out, leaving only a few useless pieces for the reader to glance at. That is exactly what Instagram messages look like these days! If you have received black Instagram messages, then you may already be feeling like you're a top-drawer spy. And that feeling is exciting and concerning simultaneously. We understand this issue. But know that you are not alone.
Instagram DMs Blacked Out: What Is That?
We hate to burst your bubble. But getting black direct messages on Instagram doesn't mean that you are receiving top secret information from some high-tech spy agency. It simply means that you are part of a crowd that is on the receiving end of an updated glitch. Meh! That is what Instagram DM black implies, a glitch. Your messages will be the same as always, like replies to your previous messages or a meme or two. Unless, of course, you're actually an undercover operative!
Why Are My Instagram Messages Blacked Out?
As mentioned before, IG messages black means that you are experiencing a glitch from Instagram. The latest update includes that glitch, so if you have recently updated your app, then you may start seeing those blacked-out messages.
You would ideally be better off reading this article before updating the Instagram app so that you won't have to face the glitch. The developers are sure to throw up another update fixing the glitch soon. But if you have updated the app already, then you may be wondering, "My Instagram messages are black. How do I read them?"
There is a bit of good news for all of you who have already updated the Instagram app. You can read the blacked-out messages without having to wait for the next update!
Want to save time and boost your Instagram following? Try SimplyGram, we offer a tremendous range of features to ensure your Instagram profile can start getting the result immediately after signing up. Plus, followers at an affordable price without putting any effort. Start boosting your Instagram following today.
Ways to Fix Instagram Messages
Please note that only iPhone users can currently fix the glitch. If you can see your Instagram DMs blacked out, then all you need to do is follow these steps. Not applicable to Android users or those using any other OS.
Unlock your iPhone and select the "Settings" option.
Head to the "Display and Brightness" section.
Click the "Dark" button to enable dark mode.
That way, when your entire phone goes dark, your messages on Instagram become bright! In essence, you will be able to read the Instagram DM blacked out as clearly as day. Since there isn't a dark mode available in Android, you will need to wait for the update till you are able to read your messages.
In conclusion, your Instagram messages aren't any super secret redacted documents but are simply a case of an unforeseen technical bug. Your Instagram messages are black simply because of a programming error. It will probably be resolved in the next update itself, but till then, feel free to try out our fast fix, quickly!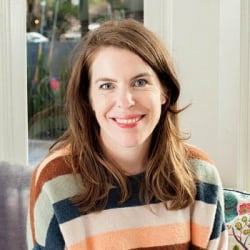 Latest posts by Mattie Schultz
(see all)