Instagram started as a photo-sharing app for fun but has now evolved into a robust business and marketing channel. Now you can post photos, videos, GIFs, and stories on the social network.
But with more than a billion users on Instagram, the platform has become cluttered and saturated with content. As such, it makes sense to find ways to make your posts stand out and get attention and engagement. For this reason, questions like "when is the best time to post on Instagram?" are rather common to come across.
Over the years, the Instagram algorithm has been subjected to significant changes, making it much more difficult for users to reach more people. Instagram prioritizes posts made by users' family and friends. There is actually a reduced likelihood that business posts are added to users' queues, especially those that include external links.
But when you post content at the right time, it is more likely to get attention. As such, you must determine the ideal time to post on Instagram. It is not an easy call to make, but the outcome is well worth the effort.
You can find the best time to post on Instagram in multiple ways. The following guide will help accustom you to the ABCs of the trade. Let us get started.
When is the Best Time to Post on Instagram?
Do many people ask how to grow an Instagram account? While these are many growth strategies, posting at an ideal time on the network can effectively grow your account.
We analyzed over 12 million Instagram posts from Instagram users with followers ranging from 100 to more than 1 million to assess the best time to post on Instagram. And here's what we found: The right time to post on Instagram on average is between 10 am and 3 pm GST.
The best days to post on Instagram are Wednesday (all day but mainly around 11 a.m.) and Friday (between 10 a.m. and 11 a.m.).
The following is a comprehensive breakdown for each day of the week and the best times to post.
Monday: 6 a.m., 10 a.m., and 10 p.m. EST
Tuesday: 2 a.m., 4 a.m., and 9 a.m. EST
Wednesday: 7 a.m., 8 a.m., and 11 p.m. EST
Thursday: 9 a.m., 12 p.m., and 7 p.m. EST
Friday: 5 a.m., 1 p.m., and 3 p.m. EST
Saturday: 11 a.m., 7 p.m., and 8 p.m. EST
Sunday: 7 a.m., 8 a.m., and 4 p.m. EST

So, these are the best times to post on Instagram on average. But, if you are looking to boost engagement, it is best to adopt a more personalized approach and make your assessments against your unique Instagram audience.
Time has always played a vital role on Instagram. But with the new 2021 algorithm, the stakes are even higher as Instagram is now prioritizing new content on users' feeds. That means the only chance that your followers can see your content is when you post it at their busy time on the app. By doing so, you can hack the Instagram algorithm to have higher engagement and reach overall.
How to Find Your Best Time to Post on Instagram in 2021
The following are two tools and features that can help you find the best time to post on Instagram in 2021.
1. Find your top time zone and check when the majority of your followers are online
The optimal times to post can only be assessed if you know when most of your Instagram followers are using the app. This includes keeping their respective time zones in your notice.
It is a good idea to research your audience's availability times. You could use tools like Instagram insights and an Instagram analytics tool to determine when your audience is active on the app.
Instagram insights help you with just about everything you could ask for. You can use it to locate your followers, their gender, their age, activity times, and more. But you can only access Instagram insights if you have an Instagram business or creator profile. Personal profiles, unfortunately, do not have access to the service.
Switching to a creator profile comes with more benefits, such as access to the Instagram Creator Studio (ICS) dashboard. The ICS dashboard is an excellent tool that provides you with access to valuable audience insights, such as your follower's times of Instagram activity. Moreover, creator profiles also get access to discovery data and growth insights.
2. Experiment with your posting times and track progress
You could also experiment with your posting times to find the best time to post on the app. Create a spreadsheet to track your progress when you post on days and times outside the norm.
Adopt an organized approach by first picking out five different times in the week. If your audience is most active from 6 to 10 p.m., schedule your posts at every hour. In your spreadsheet, enter your progress and engagement at each of those hours. Make a record of the number of likes, comments, and shares that you recorded.
In the next week, change the timing of your everyday posts. For instance, if you posted at 6 p.m. on Tuesday during week one, in week 2, post it at a different time like 7 or 8 p.m., perhaps.
Continue this practice for a few weeks. It will help you garner enough data to assess the situation and proceed accordingly. The data will help you pick the best days for posting, depending on your audience's availability, activity, and overall site traffic.
How to Schedule for Your Best Time to Post on Instagram
You are now aware of when Instagram users are most active and how to achieve the maximum levels of engagement based on your audience's activity. Now let us move to the last step: learning how to schedule your Instagram posts at the best time slots.
When it comes to Instagram presence, people frequently ask how often to post on Instagram? Frequency is important, yes. But what matters more than frequency is consistency.
One of the primary reasons you must schedule your Instagram posts is because it helps to post fresh content consistently and at the best times. The best way to ensure consistent Instagram posting is with the help of an Instagram scheduling tool. Scheduling tools allow you to create your own Instagram queue depending on the best time to post.
All you are required to do then is select your posting times, and your posts will automatically be scheduled for posting at your specified time. That way, you can save yourself the time spent dragging and dropping posts on your calendar. Remember, consistent posting guarantees consistent engagement.
Planning and scheduling your Instagram posts in advance boosts engagement, increases traffic, and attains new followers and potential clientele. Use a scheduling tool to assess the days and times that work best in your favor.
Final Thoughts
Everyone knows that valuable content creates engagement on every social media site, including Instagram. But if you post on Instagram at the wrong time, you could lose valuable views, likes, shares, and comments. As such, it is crucial to post your content at the right time.
Every Instagram account has a unique audience with a widespread following spanning across the globe. Therefore, it is a good idea to find your best personalized time to post on Instagram. Use our comprehensive guide to get started.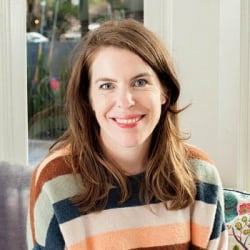 Latest posts by Mattie Schultz
(see all)