The Instagram growth story is like a fairy tale. The social media platform has about a billion monthly active users, which is a stupendous achievement. It is impressive how the photo-sharing application took only a few months to reach staggering popularity. What was it about the app that made it so popular? How has it managed to grow and continue to outpace its rivals? Let's find out in this article.
Instagram Story from the Very Beginning
The Instagram history can be traced back to the room of a 27-year-old Stanford University graduate, Kevin Systrom, in 2009. Despite no formal training in computer science, Kevin loved to code and had worked at Google (GOOG) at Nextstop and interned at Odeo. As his taste for fine bourbons inspired him, he created a prototype of a web app called Burbn. The Burbn app allowed users to share and post their plans, experiences, and photos. The photo-sharing feature of the app soon became very popular among the users as it was unique.
Kevin met Mike Krieger while studying at Stanford University, who was as passionate about technology and photography. Kevin Systrom and Mike Krieger worked on the idea of sharing stunning photographs online together.
So, when was Instagram created? To know about Instagram history, let us take a look at the Instagram timeline.
Instagram Launch Date
Kevin and Mike, the founders of Instagram, launched the app to the public on October 6, 2010, which is the initial release date of Instagram. The first photo to be uploaded on the app is titled "test" and shows a candid image of a stray dog. Initially, Instagram was available only for iPhone.
Instagram Timeline
2010 – Instagram launched in 2010 and had 25,000 users in one day
2011 – Hashtags introduced on the platform
2012 – Launched on Android, Facebook buys Instagram, Instagram raised $50 million from venture capitalists
2013 – Hits 100 million monthly active users
2015 – Global ads launch
2016 – Launches IG business, Announces Instagram stories, had 500 million users
2017 – Introduces carousel posts
2018 – Announces 1 billion users and launches IGTV
2020 -Declares' shops and Reels launch
2021 – Presents 60 seconds long Reels to compete with TikTok
Instagram was a wonder right from day one; and according to experts, it is the perfect timing for a super idea that worked for the app. As it arrived at the perfect moment, it gained millions of users within a few months. Within a day of its launch, it had 25000 users.
During that period, broadband was expanding, mobile apps were getting popular, and download speeds were getting much better. There were photo-editing apps, but they didn't share the photos so meaningfully. Moreover, Instagram was launched when mobile technology and photography were fast becoming popular. The app was downloaded million times as it was a great way to share amazing photos with a personal touch.
Another important factor behind Instagram's popularity and success was how companies and businesses capitalized on it for advertising. Business experts and celebrities knew how to increase followers on Instagram and capitalize on the app. Today, even venture capitalists and angel investors keep an eye on Instagram influencers and business owners and consider them for serious investments.
Companies are now actively using Instagram's organic growth service to increase their followers. And if you, too, are willing to start a business and reach out to customers and want to know how to increase followers on Instagram, agencies are offering Instagram growth services that will escalate your business and boost the profits. Moreover, celebrities were attracted to Instagram to attract and connect with their millions of followers.
Thus, Instagram seems to have hit the scene bang on the spot, and today has become one of the most successful social media platforms for photo and video sharing and advertising.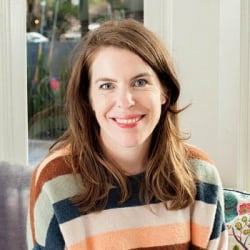 Latest posts by Mattie Schultz
(see all)