If you've used Snapchat, you'd know that the messages you send to your friends through a chat don't get saved, unlike message threads on other social media apps. Vanish mode on messenger and Instagram is a similar feature that Instagram rolled out in December last year. You can use it to have secret conversations with your followers without worrying about having to delete every single message you've sent or received in your thread.
What is Vanish Mode?
Vanish Mode is a feature in Instagram that lets you send messages, photos, and videos that will disappear to your friends.
If you're in a chat thread with someone on Instagram DMs, you may have noticed a little option at the bottom of the screen saying 'Vanish Mode'. Aptly named, all it does is that once the messages you send are read by the receiver, the messages will vanish.
Unlike usual message threads, you don't have to worry about your messages being archived, especially if you're trying to have a secret conversation with a friend. Unless someone takes a screenshot of the messages you send, there aren't any traces left behind.
With Snapchat, your messages get deleted after a while, whether you want them to or not. But on Instagram, you can choose when to turn Vanish Mode Instagram on or off. This way, you'll be able to save the chat history you want to keep and only get rid of messages you don't want anyone to see. This feature makes you more independent and saves your time. So you can ultimately focus on your account development and organically grow Instagram followers by using your own strategies or applying some trusted Instagram growth service.
How To Use Vanish Mode In Instagram?
To use Vanish Mode, all you have to do is to swipe up on your DM page from the bottom of the screen. When Vanish Mode is turned on, you'll notice that your regular messages disappear, and the thread turns a darker color. Any messages you send now will disappear once they've been read. And if any screenshots are taken, you'll get a notification about it, too, so you don't have to worry about your privacy.
How To Turn Off Vanish Mode On Instagram?
When you want to turn off Vanish Mode on Instagram, you can simply tap on the button at the top of the screen that says Turn Off Vanish Mode. This will remove your messages and take you back to your regular chat thread. The thread will also turn back to its usual colors.
There aren't any limitations to what you can send on Vanish Mode. The chat will work exactly as it usually does. The only difference is that your messages will not be saved in your message archive.
However, to prevent any security concerns, Instagram only allows you to enter Vanish Mode with people you are in mutual follows with – that is, if you are both following each other or if you're connected on Facebook Messenger. The feature is also only available in one-on-one chats, and you have the option to decide if you want to enter Vanish Mode with someone.
That said, you can still report any messages you receive in Vanish Mode in case someone tries using it to send harmful messages. So if you want to share secrets with your friends and followers, Instagram's Vanish Mode has your back now!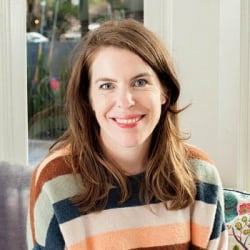 Latest posts by Mattie Schultz
(see all)