In social media marketing, trust is one of the key strategies used by brands to build lasting relationships with their customers.
Think about it, even in a day-to-day scenario, if a stranger tries to sell you something valuable like a smartphone on the street you'll most likely run.
Similarly, digital marketers who fail to secure their customers' trust face the same fate.
To gain the trust of their customers, brands have collaborated with more relatable people and those who are at the same level as their audience to market their products.
This kind of marketing is what is commonly referred to as micro influencer marketing.
What Is a Micro-Influencer?
If you're wondering what is a micro influencer and what they do, we have the answers for you.
Micro influencer definition – A micro-influencer is a social media content creator with a larger following than that of an ordinarily social media user. As explained by MediaKix, micro-influencers have a significant following of between 10,000 and 50,000 followers.
For instance, on social networks such as Instagram, ordinary makeup gurus, fitness experts, and travel bloggers who have a larger following than that of the ordinary Instagram user are being used by popular brands to help them gain Instagram followers.
Notably, micro-influencers are different from influencers. Influencers have a larger following compared to micro-influencers.
Additionally, the work with influencers involves the use of celebrities or public figures to promote a product, while the latter refers to the use of ordinary people to market a product on social platforms.
The lack of fame is one of the key reasons most customers trust micro-influencers and heed their advice and recommendations.
Why Brands Use Micro-Influencers
Micro-influencers aren't celebrities, but ordinary people who are experts in their areas of interest. This is why consumers are more likely to buy from them, as they have more things in common.
Moreover, since micro-influencers recommend products that they are passionate about, consumers are more likely to trust this recommendation. Besides, micro-influencers connect deeper with their audience, which increases conversion rates.
In one recent study, 82% of the surveyed consumers reported that they were more likely to follow a recommendation given by a micro-influencer.
Since a micro-influencer has a smaller following, the cost that a brand will spend on them is lower than what they would spend on traditional influencer marketing. According to a report by Bloglovin, 84% of micro-influencers on Instagram charge less than $250 for a branded post.
Furthermore, micro-influencer marketing is also more targeted and characterized by greater engagement. A recent ExpertVoice study reports that micro-influencers have 22.2 times more conversations compared to the ordinary Instagram user. Another study done by Markerly further provided that Instagram users with 1,000 to 10,000 followers earned more likes at 4% of the time compared to users with between 1 and 10 million followers who earned likes at only 1.7% of the time.
From the information provided above, it's obvious that micro-influencers have great value for brands that use them to promote their products.
How to Become a Micro-Influencer?
Now that you understand the value of micro-influencers to brands, it's time to make your dream of becoming a micro-influencer happen.
The good news is that if you're just starting your micro-influencer journey, you don't have to have a massive following to be successful. What's more important is to share content that is authentic and engaging. Besides, if you can influence your audience to buy something, you're good to go.
Here are other steps that will help you find answers on how to become a micro influencer.
1. Specialize in a Niche
As a micro-influencer, your content should align with something you're passionate about. Think about your passion and narrow your niche in this area.
For instance, are you a foodie? You can try to focus on becoming a vegan keto diet or a farm-fresh produce micro-influencer.
Remember to narrow your niche, as a general niche will be very competitive and may not have a specific audience.
2. Learn More About Your Niche
If you want your followers to trust you, you have to be an expert in your niche. Besides, customers can tell if you aren't knowledgeable in your area of interest.
Hence, learn everything about your niche, so you don't offer fluff to your audience.
3. Post Authentic Content
Create unique content that is targeted to your audience.
Your followers can detect sales copy that sounds pushy from a mile away. Therefore, create content that is unique and valuable to your followers. Even if you borrow some content ideas from other influencers, ensure what you share is meant for your audience.
Also, don't forget to post consistently and to reply to comments if you want to keep your followers engaged.
4. Engage with Brands You Are Interested In
If there is a brand you're interested in, or you feel you can work with, don't be shy. Engage them or talk about their products in your posts.
Ensure you also form relationships with these brands by following or commenting on their posts. You can also offer free reviews of some of the brand's products you may have used in the past.
However, be careful not to talk about these brands excessively, as your aim as a micro-influencer is to build authentic relationships with your audience.
5. Join an Influencer Agency
You can sign up with a micro influencer agency to get your career started. Influencer agencies act as the link between brands and micro-influencers.
The agency will offer you the right advice to start your career. An influencer agency will also help you learn unique ways you can use to increase your clients' followers and likes. For instance, most micro-influencer agencies will use a reliable Instagram growth service to help clients get real organic followers on Instagram.
An influencer agency will also connect you with brands in your niche that need your services. At an influencer agency, you'll also network with other influencers and possibly find out about other micro influencer platform with like-minded people.
How Do Micro-Influencer Agencies Work?
An influencer agency is responsible for creating, executing, and managing social media marketing campaigns for brands.
An influencer marketing agency also partners with different influencers, making it easier for brands to get the best influencer for their marketing campaigns.
As a brand, once you partner with an influencer agency, you won't have to struggle trying to figure out the best micro-influencer to work with. The agency will find you someone who fits your niche perfectly.
Other benefits of hiring a micro influencer agency include:
They design and develop your brand's marketing strategy according to your business goals
They help you choose a micro-influencer who fits your brand's voice
Support the micro-influencer to ensure the campaign is executed successfully
Offer any other needed marketing campaign support
Measure the success of the campaign and come up with improvements
Conclusion
In closing, going bigger isn't always better for social media marketing. Despite having a smaller audience, micro-influencers are cost-effective and are also known for sharing authentic content. Besides, when you partner with a micro-influencer, your posts will have more engagement, leading to higher conversions.
If you're a brand looking to partner with a micro-influencer, the easiest way to do it is to engage the services of an influencer agency. Such an agency will not only find you a micro-influencer who'll give you value for money, but they'll also create and manage your social media advertising campaign.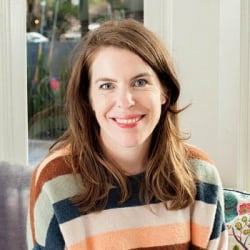 Latest posts by Mattie Schultz
(see all)