A whole new, entirely different, yet strikingly fascinating world opens up after switching from a personal to a business account on Instagram. This world is filled with some amazing features, free and paid, that you can use to promote your business on the platform. One such tool is the business chat on Instagram, a messenger exclusively created for businesses. To understand the business chat Instagram meaning better, let us take a look at a few other interesting features of your business account.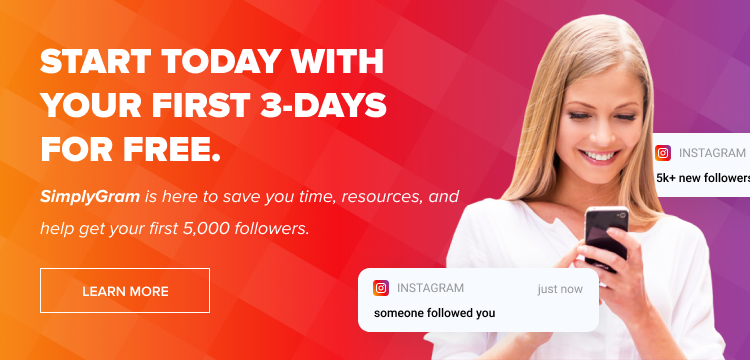 Instagram Business Account Features
Did you know that a basic personal Insta account already has all the free tools you need to start your journey on the platform? Your business account only keeps adding to those freebies, helping you use the program as effectively and efficiently as possible. Here's what you unlock after switching to a business account.
This is THE feature for which people switch from a personal to a business account. It shows you many useful performance metrics of your account, from user engagement to post-reception.
Want to let your followers book an appointment with you? Add an action button! It leads the user to the website you have selected (appointment form, ticket booking, etc.).
Your business account lets you promote your content by displaying it in ad form to your target audience. It's one of its few useful paid features.
And last but not least is the business chat. Almost everything about it, including the Instagram live chat, is completely free of cost! So without further ado, let us dive right into the meaning of business chat.
What Is Instagram Business Chat?
As you might have surmised, the business chat is a messaging application exclusively designed for Instagram business accounts. With business chat, you can create some spectacularly efficient ways to communicate with your clients. It's similar to the messaging popup on your personal account but with handy added features. With business chat, you can
Initiate personalized automated responses

Integrate chatbot to improve customer service

Assess chat performance through analytics.
You may have come across the professional-looking chat box on the websites of various successful businesses. Remember the automated replies, the FAQs and the quick responses of the agent? All those features are included in the business chat Instagram DM, and then some! So, are we raring to set it up already? Let's start!
Steps to Set Up Instagram Business Chat
Setting up this exclusive chat for your business is easier than understanding how to use it. And understanding its capabilities isn't too difficult either. Here's how to start using business chat for Instagram.
Open your Instagram app and visit the profile page.

In the top right corner is the three parallel lines button. Tap it.

Tap 'Settings'

Select 'Switch to Professional Account.'
Now, when you tap the messaging icon (top right), your brand-new business chat will turn up.
How to Use Instagram Business Chat?
The 'how' part is slightly more difficult. But hey, if millions have been using it for so long, so can you learn its basics. Just follow our lead! Chatting on the business messenger is the same as doing it on the personal one. It's utilizing its other features that could be a bit hard. Only a bit, and we are here to help you out!
This is one of the best features of the business chat. Do you remember the automated replies in chat boxes on business websites (e.g. how can I help you?)? You can set up your Instagram customer service chat the same way too, including frequently asked questions. Here's how you can activate the feature.
Tap the chat icon on the top right of your dashboard.

Click 'Set up automated responses' followed by 'Get Started'.

Select the 'Show Questions' button.

Add your preferred FAQs and 'Save' your answers for the same.
You can include no more than four questions and their respective answers in the messenger.
You can generate in-chat payment links in the business messenger. It's a simple feature that allows your customers to pay you while chatting with you. To activate this feature, you need to be a seller on Instagram, that is you must have linked your account with Facebook and started a shop on Instagram.
On your dashboard, select 'Get paid in chat.'

Head to your messenger and tap the dollar ($) sign.

Enter and submit the details of your bank account.

Select the user in business chat from whom you wish to receive the payment.
You will notice a new popup at the top, 'Get paid directly in chat.' Tap 'Request payment' to initiate the process.
The Meta Business Suite is a powerful add-on for fulfilling many of your Instagram messaging needs. It groups all your business content together, allowing you to manage it with a tap. You don't need to keep several open tabs while chatting with a prospect on Instagram. This tool has everything you need.
For instance, if a customer is asking about the capabilities of one of your products. You can directly access your products list from the suite's business chat Instagram and share the features in the messenger. You can activate the suite from your Facebook page after downloading the Meta Business app.
Tips for Dealing With Instagram Business Chat
It can be an overwhelming experience once you get started with the business chat since there are so many features on offer. Here are a few good tips to help you on your way.
First and foremost, set up automated responses. Your customers are waiting!

Always follow up an automated response with a personal one. It shows you care.

Don't hesitate to use trusted third-party apps to aid you in your interactions.
Closing Words
We would recommend that you set up your Meta Business Suite before accessing your business chat Instagram DM setup. It helps you in your chatting endeavors a great deal. Both these features are free and easy to set up anyway. Happy chatting!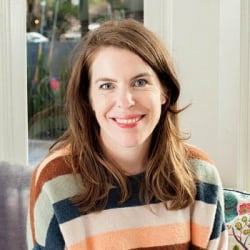 Latest posts by Mattie Schultz
(see all)