Instagram is one of the few social media platforms that have a high number of active `users. Account holders with many followers can monetize their accounts by advertising businesses for a small fee or other goodies. Moreover, followers serve as a ready market where you can advertise your products and services and boost your sales. This is why many people nowadays are ready to pay to get more followers on Instagram.
Upleap and SimplyGram are popular examples of Instagram growth service providers that offer services that will help you grow your account with active, genuine users. However, which of these two platforms best meets your needs? We will compare their features, strategies, and reviews to allow you to make an informed decision on the best service to increase your Instagram followers.
What Is Upleap?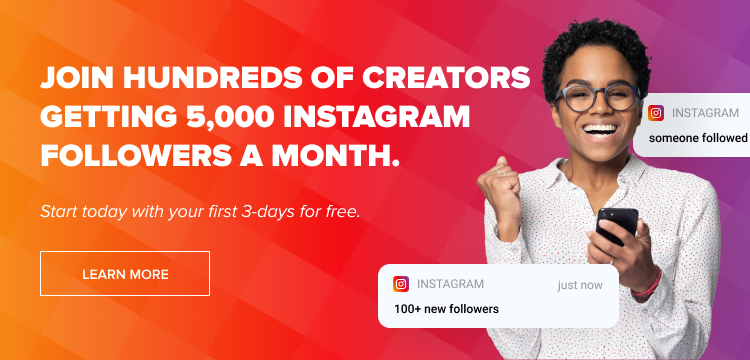 According to Upleap's website, their Instagram boosting service is entirely genuine. It does not use AI bots to boost Instagram followers but rather a system that uses real people in the form of account managers. The manager will use creative methods customized per your demands to help you increase your Instagram followers. This could be as simple as viewing and liking stories of accounts posting similar content to yours to grow your account's engagement.
Simple as it may seem, these steps are helpful as Instagram's algorithm was designed to help highly active accounts gain more reach. The minute your account reach goes up, the more followers you gain. Your account manager may require you to be precise on the content you wish to share. They then use that information to help you steadily gain your Instagram followers with real interested followers by liking and commenting on targeted posts.
What Features Does Upleap Offer?
When you subscribe to Upleap, you'll get the following benefits:
An account manager responsible for growing your account using creative methods and any tools available
Real engagement, which is slower than using bots but helps you earn high-quality followers instead of fakes
Audience targeting, whereby you will be required to specify the type of content you'll be sharing so Upleap can only engage with users who enjoy similar content.
Is Upleap a Scam?
After providing you with a feature and pricing comparison, you probably want to know if Upleap is legit or just another online scam. First, let's talk about Upleap reviews.
People who tried out their free trial did see an increase in their Instagram followers within their trial period. But were the followers real or AI-generated?
Bloggers who tested their premium services also claimed to have experienced a growth in their account followers. However, after investigating the authenticity of the newly gained followers, some were not as impressed and reported that the followers were just fake bots who didn't offer real engagement as the company had promised on the website.
We cannot confirm if the accusations are true, but if you care more about quality than quantity, you should think twice before choosing Upleap. They also ask for your account logins, including your password. This goes against their word since they claimed "no password required" when advertising their services.
Upleap vs. Simplygram
SimplyGram is an Instagram boosting service alternative to Upleap. It offers organic Instagram growth by using different strategies to help users earn real followers instead of bots. So if you care about quality more than quantity and only want real active followers interested in your Instagram content, SimplyGram is your best bet. The organic strategy approach may take more time to show results, but in the end, it will be worth every time and dime you invested.
By helping you steadily grow your account with real followers, this follower and engagement service booster helps users gain active followers per their target demographic. If you own a business, this is useful as it will help you quickly sell more products online as the followers you will be targeting with your posts will be real and interested in your products or services.
Furthermore, having real followers will increase your Instagram account engagement ratio, thus helping your account reach more people. This is because Instagram's primary algorithm uses engagements to decide which account should reach more people.
What Makes SimplyGram Better than Upleap?
Organic Growth
Many sites that offer Instagram growth use bots to increase followers for unsuspecting clients. According to the information gathered from Upleap user reviews, the site seems shady, as the reviews were mostly negative. Users realized their followers were not real only after being duped and noticing no engagement from their newly acquired followers. Fortunately, that's not the case with SimplyGram. Through its organic growth system, users are guaranteed to get their money's worth as the followers they gain will be real.
Targeted Audience
Another reason your posts are not getting any engagement is that the followers you amassed are not interested in your type of content. However, that will be a problem of the past with the target audience feature. Soon after you subscribe to their platform, SimplyGram will use hashtags and the content you are interested in sharing to only target people likely to enjoy your content.
24/7 Support Team
SimplyGram values its customers more than anything. They show they mean it by investing in a customer care support team that responds promptly and takes queries very seriously. Next time you feel like asking follow-up questions about the services being offered, simply contact their support team, and you'll get an immediate response.
Enterprise-Grade Security
Security is of most importance to SimplyGram. They have invested in safe cloud-based technology and other security features to protect clients' confidential information from prying eyes and hackers. Moreover, they have a 3-day trial offer for new users, which enables you to earn free followers on Instagram as you test their services.
Conclusion
We find SimplyGram to be better than Upleap. Unlike the latter, they don't promise users many followers within a specified period just to increase sales. SimplyGram Instagram growth services are a lifesaver for people who want to grow their Instagram accounts but lack the time or expertise to do it efficiently. So, if you're looking for an answer to "how can I increase my Instagram followers," try SimplyGram. They have a reliable support system, provide organic growth and offer a 3-day free trial for users to test their services before subscribing. Furthermore, your account's security will always be guaranteed, so you don't have to worry about your confidential information falling into the wrong hands.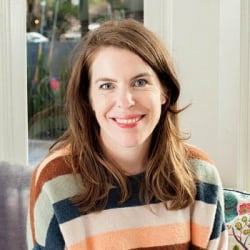 Latest posts by Mattie Schultz
(see all)