How can you get more followers on Instagram? Is there a fast route to scoring thousands of followers and growing your brand? Many growth services on the market promise you the stars and moon, but eventually, they all deliver fake bots. Today we'll see if there's a winner in the battle of Mr. Insta vs. SimplyGram, two of the most popular Instagram growth services. If you keep reading, you'll find out all about their features and monthly plans and get additional organic growth tips.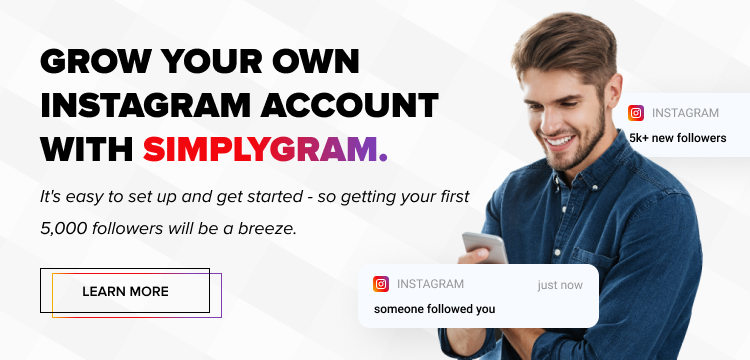 What Is Mr. Insta?
Mr. Insta is a service that promises Instagram users to gain followers and likes. According to the site, there are two plans you can opt for. The first one is for free, and you can activate it every 48 hours. One of the packages promises 25 new followers, while the other promises 20 new likes.
There are three monthly subscriptions you can choose from, with different pricing. You can either get 15, 30, or 60 daily followers, depending on how much you're willing to spend. The packages for Instagram likes can deliver you 25, 50, 100, 200, 500, or 1000 likes per post.
Top Features Of This Service
What are the top features of this service that Instagram users should know about? Below we get more into detail about the relevant things to consider before purchasing followers:
Unlimited Activations
In other words, you can use the free package whenever you want, without any limits. You first have to register for the free plan, then follow ten targeted profiles. The results are fast; however, there is no proof that the followers are organic or fake. You can activate this feature every 48 hours, and the results are delivered within 48 hours.
In addition, you have to do the following yourself, and the site doesn't remind you when the 48 hours are up. In addition, the service will first confirm that you followed these accounts, then deliver your followers.
No Password Required
The site doesn't require your Instagram password, which is great. According to Instagram, you should never give third-party websites or apps your password; they'll have access to all your information.
Is Mr. Insta A Scam
Is Mr. Insta legit, and should you consider trying it for Instagram growth? Although many Mr. Insta reviews claim that the site isn't a scam, that doesn't mean that it will bring you genuine followers. Unfortunately, the site doesn't clearly state how they get new followers or likes for their users; therefore, we can't really say whether these followers will stay or disappear.
Mr. Insta VS SimplyGram
Now that we discussed the main question, 'Does Mr. Insta work?', it's time to compare it to SimplyGram. The main difference is that the first service doesn't fully disclose its method to get you followers.
Unfortunately, there is no way to follow and track your growth with Mr. Insta. They might get you new followers, but they don't offer a feature to help you see where those followers came from or in-depth analytics. This is why you might need to use a different app or check Instagram analytics.
SimplyGram is an advanced service to help you get more followers on Instagram. The service will first ask you to tell them more about your target audience, hashtags, and accounts that you identify with and want to achieve a similar success rate. One of its best features is getting a dedicated account manager, which isn't the case with the previous service. In addition, you don't have to share your password or any other private information.
This manager and a dedicated team will look at your analytics and use a Mother/Child method to grow your following. They will create many accounts on your behalf and get in touch with them. This service is so successful because it only interacts with real profiles and people that are interested in your niche and want to follow you.
Finally, many people opt for a free service, not knowing how fast they can lose their followers. The goal of SimplyGram is to get you real followers that will love and engage with your content. The service offers a 3-day free trial, but after that, you'll have to subscribe to one of the plans.
Best Ways to Grow Your Instagram Followers
Aside from buying followers, what other strategies should you use to grow your numbers? Here are some of the free tips you should try for organic growth:
Post Quality Content
Aside from posting regularly, you should focus on quality content. This means that your photos and videos should be educational, unique, and offer value to the user.
Use All The Features
When Instagram rolls out a new feature, you should be the first in line to try it. When this platform releases a feature like Reels, it constantly promotes it, which means you can get great exposure for free.
Study The Best Posting Time
Remember to follow your analytics and study the best posting time. This is usually the time of the day when your followers are the most active, and your posts will get the best engagement. In addition, the insights on Instagram are free, so you can learn many things after studying this feature.
Use Hashtags
Another great way to score new followers is by using hashtags. Again, there's no need to write rows and rows of tags. Instead, choose a few relevant and popular ones and add them to your video and photo descriptions. Thanks to tags, you might even get featured on larger pages, which can be great for brand exposure.
Conclusion
Is SimplyGram better than Mr. Insta? SimplyGram is a trusted service that fully discloses the methods it uses and gives you access to its customer service 24/7. Unfortunately, we couldn't find information on Mr. Insta methods; therefore, we couldn't draw a final conclusion. Is Mr. Insta scam? What we could discover from reviews is that this site won't steal your money; however, they have to be more transparent with the techniques they use.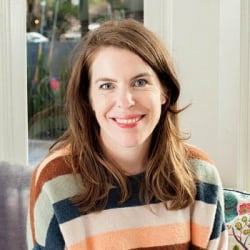 Latest posts by Mattie Schultz
(see all)