As one of the world's most popular social media platforms, Instagram boasts over one billion monthly users. Of these users, 80% say they follow at least one business on the platform, making it a powerful tool for marketing and branding.
In addition, Instagram offers a variety of features one can use to improve your experience on the platform. One such feature is hashtags.
While organic reach on Instagram has decreased in recent years, hashtags remain one of the most effective ways to reach new audiences and grow your following.
But with so many hashtags, which ones should you use?
This blog post will discuss the most popular Instagram hashtags for followers and how to tag on Instagram effectively! Let's get started!
Why Should You Use Instagram Hashtags?
Given how the internet works, it's a no-brainer that hashtags should be used to improve the visibility of your content.
No matter what industry you're in, there's a good chance that the popular Instagram hashtags will be relevant to your business. And even if they're not, they're still great for getting more eyes on your content.
But what is a hashtag, and how does it work?
A hashtag is simply a keyword or phrase, without any spaces, that is preceded by the "#" symbol. They can be used to categorize content, making it easier for users to find what they're looking for.
For example, if you're a travel blogger and use the hashtag #travel, your content will be grouped together with all other content tagged with #travel.
This makes it easier for users interested in travel-related content to find your posts. And since Instagram is a visual platform, using the right hashtags can help your content stand out from the rest!
So what are the other benefits of using the best hashtags for Instagram? Let's take a look:
Hashtags can help you get featured on Instagram: If you use popular hashtags, there's a chance of getting your content featured on Instagram's Explore page. This can help you gain exposure and grow your following!
As a brand, you'd want to be featured on Instagram explore page. The merits are numerous: from being seen by millions of people to an influx in website traffic and social media followers.
Hashtags Can Help You Track Your Performance
By using hashtags, you can track how well your content performs. You can do this by analyzing the number of likes and comments you receive on a post. This information can be valuable in understanding what type of content your audience engages with the most.
Hashtag Strengthens Brand Identity
We cannot overstate the importance of a strong brand identity. Your hashtag is like your brand's DNA. It is unique to you and helps people identify your content. When used consistently, it strengthens your brand identity and makes you more recognizable.
Boost Product/Service Sales
In the world of online marketing, a simple hashtag can be extremely powerful. By tagging photos and videos with relevant keywords, businesses can reach a wider audience and boost their sales.
After all, the goal of any business is to make sales and increase revenue. And one of the best ways to do this is by using hashtags!
Get More Instagram Followers and Likes
This is one of the primary goals of many users on the platform.
There are a few different ways to increase your follower and like count, but using popular hashtags is one of the most effective. It's simple: You post amazing stuff, hashtags help you get found, people follow you, and your like and follower count goes up. However, quality content plays a huge role in this as well.
Generate Leads and Customers
Customers are the lifeblood of any business. Hashtags can help businesses find potential customers and generate leads. By using hashtags that potential customers are searching for, businesses can connect with them and introduce their products or services.
Can the Hashtags Help You Get More Instagram Followers?
Hashtags can be a great way to get more Instagram followers, but there are a few things you need to keep in mind. First, use relevant hashtags that are popular but not too popular.
You want your post to show up when people search for that hashtag, but you don't want it to get lost in the hundreds of thousands of other posts using the same hashtag.
Second, use a mix of general and specific hashtags. General hashtags like #love or #instagood will help you reach a wider audience. In contrast, specific hashtags like #wanderlust or #dogsofinstagram will help you attract users who are interested in your specific niche.
Finally, don't overdo it with hashtags. Use one or two relevant hashtags per post, and make sure they're integrated into the caption organically – not just tacked on at the end. If you use too many hashtags, your post will look spammy, and it will be less likely to get seen by potential new followers. Keep these tips in mind, and you'll be well on your way to building up your Instagram following!
100 Most Popular Instagram Hashtags
We have compiled a list of 100 popular Instagram hashtags you can use to get more eyes on your content.
Note: Popularity is subject to change, so be sure to check back periodically!
The most popular Instagram hashtags are:
#swag
#fit
#happy
#cute
#tbt
#workout
#likeforfollow
#love
#christmas
#black
#memes
#winter
#pink
#sea
#landscape
#girls
#instapic
#pretty
#blackandwhite
#foodie
#blue
#london
#fun
#style
#me
#selfie
#summer
#art
#instadaily
#friends
#repost
#nature
#smile
#food
#instalike
#likeforlike
#beauty
#amazing
#instamood
#igers
#family
#travel
#fitness
#euro2020
#tagsforlikes
#follow4follow
#nofilter
#photographer
#instafood
#party
#inspiration
#lol
#life
#instagram
#photo
#music
#photography
#makeup
#dog
#beach
#sunset
#model
#foodporn
#motivation
#followforfollow
#sky
#lifestyle
#design
#gym
#f4f
#toofunny
#cat
#handmade
#hair
#vscocam
#bestoftheday
#vsco
#funny
#dogsofinstagram
#drawing
#artist
#f4fl
#flowers
#baby
#wedding
#moda
#home
#holiday
#cool
#healthy
#yummy
#like4like
#followme
#fashion
#beautiful
#instagood
#photooftheday
#picoftheday
#follow
#girl
100 Best Instagram Hashtags for Likes and Follows
When you are looking to uncover Insta hashtags for likes and follows, there are a lot of options out there. However, not all of them are created equal.
Here is a list of the 100 best Instagram hashtags for likes and follows that you can use to increase your engagement on the social media platform.
#f4f
#ifb
#l4l
#LikeForLike
#FollowMe
#LikeForFollow
#instagood
#photography
#love
#f
#prettyme
#FollowBack
#smile
#art
#travel
#wanderlust
#PhotoOfTheDay
#FollowForFollowBack
#follow
#bhfyp
#smile
#gymlife
#motivation
#gym
#sport
#training
#bodybuilding
#life
#fit
#CrossFit
#fitness
#FitFam
#goals
#PersonalTrainer
#FitnessMotivation
#OutfitOfTheDay
#TravelPhotography
#PicOfTheDay
#NaturePhotography
#TravelBlogger
#instatravel
#FashionPhotography
#PhotoOfTheDay
#beautiful
#landscape
#adventure
#explore
#PicOfTheDay
#fashiongram
#fashionista
#workout
#ReelsInstagram
#VideoOfTheDay
#ReelsIndia
#ReelSteady
#HealthyLifestyle
#muscle
#healthy
#lifestyle
#health
#exercise
#StyleInspo
#instastyle
#ShoppingAddict
#LookGoodFeelGood
#instadaily
#LikesForLikes
#instagram
#photography
#nature
#instagood
#fashion
#me
#likes
#FollowForFollow
#myself
#PicOfTheDay
#instalike
#comment
#beautiful
#CurrentlyWearing
#InstagramReels
#instareels
#reelsinsta
#FashionBlog
#ootd
#FashionAddict
#FashionBlogger
#WhatIWore
#follow
#FashionStyle
#BeautyDoesntHaveToBePain
#style
#fashion
#FollowForFollowBack
#fashionable
#like
#photo
#trip
#disney
How to Find the Best and Trending Hashtags on Instagram
You need to get your hashtag game right if you must increase your engagement on Instagram. This is because using the right hashtags will help you get your content in front of more people interested in what you do.
There are a few ways to discover a popular hashtag for Instagram reels and other content at any given time.
Some of these include:
Paying Attention to Your Competitors
This is one of the best ways to stay ahead of the curve in any industry. If you take the time to study the most liked posts on Instagram and what your competitors are doing, you will be able to learn a lot and find out which hashtags they are using to get more engagement. Your competitors will most likely use trending hashtags in your industry, so this is a great place to start.
Checking Out the Explore Page
The explore page on Instagram is full of content from people and brands you don't follow. This is a great place to find out which hashtags are used more frequently. To get to the explore page, simply click on the magnifying glass icon at the bottom of the Instagram app.
Keep Taps on Instagram Influencers
If you're looking for new hashtags to use on Instagram, one of the best places to start is by keeping an eye on popular influencers.
By seeing the "success hashtags" they're using, you can get a good sense of which ones are currently trending.
Of course, you'll want to use them in a way that's relevant to your own content and audience. Furthermore, it would help if you mixed some less popular hashtags to reach a wider audience.
Check Out What's Trending on Google
Another great way to find out which hashtags are being used more frequently is by checking out what's trending on Google. A hot topic on the world's largest search engine is likely to be popular on Instagram as well. You can use the Google Trends website to see which topics are trending worldwide.
Conclusion
We hope this article has given you some good ideas on Instagram's most popular hashtags and how to find out which hashtags are being used more frequently. By using them right, you can get your content in front of more people and increase your engagement. Remember to use a mix of popular, niche or funny hashtags for Instagram to reach the widest audience possible.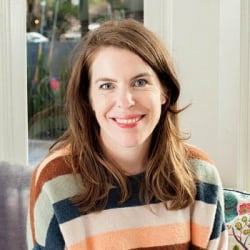 Latest posts by Mattie Schultz
(see all)