Instagram hashtags play a critical role in growing your followers on the platform, but only if you use them the right way. Hashtags also help create engagement, besides promoting your brand.
Did you know that an Instagram post with at least one hashtag bags 12.6% more engagement on average than a post without any hashtags? Needless to say, investing your time in a brand hashtag strategy should be a priority if you wish to see your business succeed.
This guide will discuss how to use hashtags on Instagram to get more followers, boost engagement, and build a thriving Instagram community.
What Makes Instagram Hashtags Important?
Are you wonder how to grow an Instagram account? Well, using hashtags is among the most effective organic Instagram account growth strategies.
Many newbie Instagram users and aspiring influencers are often unaware of the importance of hashtags on the app. There are various reasons why hashtags are such an integral part of Instagram's growth strategy.
Let us walk you through some key reasons why you must use hashtags on Instagram.
Hashtags Help Users Find Your Content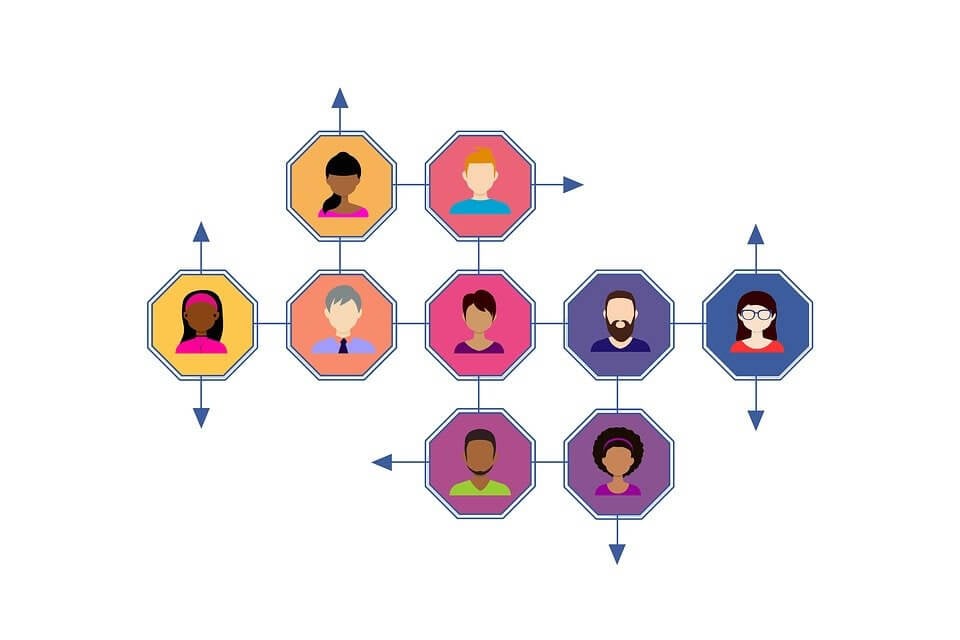 Hashtags make your content discoverable. And since the perfect Instagram post requires a lot of work, it would be a shame your efforts went to waste. This is where hashtags come in to ensure that your work does not get lost in the crowd.
Instagram users look up content on the network with the help of hashtags because doing so helps them narrow down their search. Users either search for hashtags on their own or by clicking through related posts for a particular hashtag. That means not using hashtags makes your Instagram posts more difficult to find for potential followers.
Hashtags Boost Audience Traction
As per recent Instagram statistics, including even a single hashtag in your posts can bag more engagement than those that feature none altogether. Followers engage with hashtags, which explains why brands resort to using a branded hashtag to promote their work and encourage interactions with their clientele. Hashtags boost traction and allow your followers to share user-generated content.
It is not uncommon to find hashtags basically everywhere on brand posts. These include the brand's Instagram bio, the body of their captions, the first comment of their posts, their stories, and more. Consequently, followers are empowered to engage with branded hashtags so they can get an opportunity to get themselves featured.
Hashtags Help You Gain Insights Into Industry Trends
Trending hashtags are the easiest way to gain insight into what is hot and what is not. They can help you understand industry trends, emerging buzz, user reviews, and more. Keeping a close eye on hashtags can allow you to monitor and analyze your competitors, your allies, and more and adapt your strategies accordingly.
Types of Instagram Hashtags
Instagram hashtags can be categorized into the ten different types explained below:
Product or service hashtags: Product or service hashtags use primary keywords to describe the product or service, like #bag or #gym.
Niche hashtags: Niche hashtags are a little more specific and discuss where one fits in the context of their industry, like #fashionblogger or #foodblogger.
Industry Instagram community hashtags: Instagram caters to many communities. Industry Instagram community hashtags help you find and join relevant Instagram communities such as #makeupartistsofinstagram or #paintersofinstgram.
Special event or seasonal hashtags: Special event or seasonal hashtags refer to holidays or seasons, such as #fallseason or #stpatricksday.
Location hashtags: While Instagram does have the option of geotags, you can also use hashtags to signal your location, like #nycbar or #chicagocider.
Daily hashtags: Hashtags for the days of the week like #freakyfriday and #sundayfunday are fun and easy to work with if you are looking to include hashtags in your posts.
Relevant phrase hashtags: Relevant phrase hashtags are phrases people use on Instagram to connect with others, except an insider (such as #lofimusic or #morningcoffee). Relevant phrase hashtags combine elements of product hashtags, community hashtags, and niche hashtags.
Acronym hashtags: Acronym hashtags are trendy, with some of the most common ones being #TBT (Throwback Thursday), #FBF (Flashback Friday), #OOTD (Outfit of the Day), and #YOLO (You only live once).
Emoji hashtags: Emoji hashtags, as the name suggests, use emojis on their own or words or phrases with attached emojis.
Branded hashtags cater to brands and businesses on Instagram. They are essential Instagram marketing tools that help business promotion and campaigning.
How Successful Brands Use Hashtags
Now that you are more informed about the types of hashtags, let's proceed to the part where we discuss how brands use hashtags successfully to boost business.
Stick to the Tag Count Limited
Instagram users often ask: how many hashtags can you use on Instagram? Well, Instagram allows 30 hashtags on every post. But that doesn't mean you should use all of them because doing so can make your posts look spammy.
Research shows that successful brands use less but effective hashtags. You might still be thinking as to how many hashtags should you use on Instagram? While there is no requirement for an optimal set number of hashtags, it is a good idea to throw in 3 to 5 in each post. By doing so, you still get enough room for adjustment in case you want to include a couple of more hashtags in there!
Use Hashtags in the First Comment
All leading brands use hashtags in the first comment of their posts to target more tags without crowding their captions. Think of the first comment as valuable real estate for Instagram hashtags.
Encourage Others to Use Their Hashtags
Brands often encourage their followers to use their hashtags for promotion and engagement purposes. This can be in the form of campaigns, giveaways, and more. Instagram is not the only way to promote a hashtag; use all the modes you can, such as emails.
Match Hashtags to the Right Picture
Hashtags and content must go hand in hand. The hashtag must resonate with the photos and videos that you upload, so it makes sense and stands out among all the clutter on the social media app.
While hashtags make your content easier to discover, it is the image that you upload that pulls in users. Successful brands always post excellent quality images and use matching hashtags with each post.
If you wish to adopt the same strategy, it helps to do hashtag searches beforehand. That will help you see what kind of images come up with the hashtag you have in mind and then work accordingly.
Go With the Trend
Using trending hashtags with your posts boosts visibility and traction. There are two ways to take advantage of trending hashtags. One, wait until a hashtag related to your line of work is trending, and two, use hashtags that are unrelated to your line of work.
The former approach leads to more targeted outcomes. Still, your industry plays a significant role in when that specific topic will trend. As for the latter approach, they are much easier to work with. There may not be a direct connection with your business, but with this approach, you must pace yourself with current events and happenings.
Most successful brands play with a mix of both strategies, depending on what is trending and when.
Switch Up Content Hashtags
Popular Instagram hashtags are easy to use and engage with. Still, they tend to get a little redundant, which is why variation is necessary. A slight variation can increase your chances of reaching a different audience. Leading businesses always manage to make things interesting with new and improved hashtags.
Assess the Competition
You may be tempted to use the most popular hashtag in the industry, but wait! It is always better to work with tags that are used less frequently as they are less competitive. Targeting high competition hashtags that have been used by millions across the globe increases the chances of your content getting lost in the crowd. Less frequently used tags signal a greater chance of visibility.
For this reason, we recommend assessing your competitor campaigns and tags to stay in the loop. Analyze your competitor data to improve your content strategy and campaign productivity.
Tips and Tricks for How to Use Hashtags
The following is a list of seven tips and tricks to help you use hashtags effectively.
Use Insights to Assess Which Hashtags Work Best
Suppose you have switched your account from personal to business. In that case, you will gain access to post insights that will tell you about the impressions you receive from hashtags. You can do so by selecting the post you wish to see insights for and then tap View Insights below the selected post on the left side. Swipe up to check your selected post insights, including the number of impressions from hashtags. Use Instagram analytics to understand which hashtags work best to improve your reach.
Add Hashtags to Instagram Stories
On the top left corner of hashtag pages, there is the Instagram story icon. You can click it to see a collection of public profile story posts tagged with that hashtag.
There are two ways to add hashtags to your Instagram stories: the hashtag sticker and the simple test tool (i.e., use the simple text tool and then the # symbol to type out your hashtag the same way you would on any other Instagram feed post).
Avoid Banned and Spam Hashtags
Instagram may ban a hashtag if it is associated with inappropriate content. A banned hashtag does not mean that you cannot use it. However, if you click on a banned hashtag, you will only see the top posts and not any recent posts or stories associated with the hashtag.
The only way to know if a hashtag is banned is to check it beforehand. The use of banned hashtags can ruin your repertoire and bring down engagement. And your legitimate hashtags may also become less effective as there is a possibility of getting a hit by the Instagram algorithm.
Aside from banned hashtags, refrain from using any hashtags that solicit followers and likes shamelessly (#like4like, #followforfollow, #hashtagsforlikes). Such hashtags attract bots and spammers that have no intention of engaging with your content. Moreover, it gives the impression that you accept spamming behavior, which is not good for your reputation.
Know How Hashtags Work
If you want to attract a new audience to your posts, hashtag pages are an excellent way to go about it. This holds true, especially if there is a chance to get featured in the top section. Hashtag pages show all the content associated with specific hashtags. That means if someone searches for a post and your post is the most recent one with that specific hashtag, it will be the first piece of content they will see in the Recent section.
If you are using a niche hashtag or one that is not very popular, there is an excellent chance to get featured on top of the Recent section. Bear keep in mind that editing a post or adding a hashtag later by changing the caption does not do anything to boost your post because the Recent section is sorted out based on when the post was shared originally.
Avoid Using Unnecessary, Irrelevant, or Repetitive Hashtags
Copying and pasting the same hashtags is very tempting, yes, but it is best to avoid doing so. As per Instagram's community guidelines, "posting repetitive comments or content" is not acceptable. If you use the same hashtags for each post, there is a chance that Instagram will penalize your account.
As such, it makes sense to only use hashtags that are relevant to your content, brand, industry, niche, and current general trends. Be sure to keep things relevant. For instance, if your post is related to food, it is a good idea to use food-related hashtags like #foodcoma or #yummyinmytummy. This way, you will attract likes and comments from people who are interested in food-related content.
It is not always about getting seen by a lot of people, but by the right people. If you attract the right audience, you will instantly boost your engagement and garner more followers. So choose your tags wisely.
Make Sure You Understand the Hashtag's True Meaning
Hashtags can be pretty confusing to some people since they are essentially just a string of words without spaces. It is easy to get carried away with the trend and not realize what it actually means.
Moreover, it may lead to a PR disaster for the brand if the context is challenging. Sometimes brands do not even check to see if a hashtag has already been in use before building a new campaign around it!
It is always wise to educate yourself on the basics first before proceeding to post anything. If you understand the tag and if it resonates with your content, go ahead. If not, reconsider your strategy!
Conclusion
Hashtags can help boost your Instagram account in a multitude of ways. They help grow your followers, make your content more visible, and promote your brand to the right target audience. But using hashtags is not as easy as it might seem, especially if you're new to Instagram. Using the hashtag strategies, tips, and tricks explained in this guide, you can rest assured that your brand is on the correct route to Instagram growth!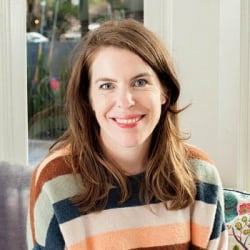 Latest posts by Mattie Schultz
(see all)