Did you know that Instagram has a ton of filters? They can help make your photos look even better than they already do! But how do I use filters on Instagram like a pro, you ask! This post will discuss everything you want to know about Instagram filters and how to use them.
What Are Instagram Filters
The Instagram app allows you to apply many effects to your photos or videos, so they can stand out, get noticed, and trigger engagement. Use this feature together with Instagram growth services to supercharge your follower growth on the platform.
Have you ever wanted to merge two Instagram photos but didn't know how? With Instagram's double exposure effect, it's so easy to merge as many as four Instagram images at once!
You can also add an Instagram sketch effect to any photo, making it look more artistic. In addition, it is a good idea to brighten up your pictures using the brightness tool and make your pictures stand out with Instagram's vignette effect.
There are countless ways to play around with Instagram filters. The many filter options, such as Amaro, Branna, Mayfair, Hudson, Reyes, X-Pro Ii, and Lo-Fi, add unique effects to your pictures. Filters can help boost your follower base; you can quickly get 2000 followers on Instagram in under a week by supplementing this strategy with a reliable organic growth service.
How to Apply Instagram Story Filters
One of the many cool Instagram features is the automatic application of filters to photos and videos. You can also apply the best Instagram filters directly from Instagram stories. But what happens when you download Instagram stories as videos or photos? How exactly do they work? Here's how you can use camera effects on Instagram::
Step 1: Tap on your profile picture on top left of your screen or swipe right from anywhere in the feed
First, take a photo or record a short video using the Instagram app. Make sure that the aspect ratio is around 16:9 (or 9:16 if you're shooting in landscape) before posting it on Instagram stories. Remember to select the best-looking images and not post blurry photos – even if they seem "Artsy."
Step 2: Swipe left at the bottom of the screen then select any effect
After posting your Instagram photo or video, swipe right for filters to find that you can apply to your Instagram story. Instagram automatically applies filters based on Instagram's preset categories, such as "Nostalgia" and "Early bird." Tap the filter you wish to apply and swipe left after taking the photo or video. Or click the bottom of the screen while snapping.
Step 3: Instagram Story Filters Apply to Live Picture and Video
Instagram story filters work with photos as well as recorded short videos. Instagram doesn't just crop your image into a 16:9 aspect ratio – it applies filters to your entire Instagram story, whether it is a photo or a video. The only difference is that recording a short video will allow you to apply filters during playback, which is best when editing stories.
Final Thoughts
Instagram filters are a great way to express your creativity and style. They can also be used for practical purposes, like getting rid of red eyes or making skin look even-toned. The effects that you use should depend on the photo in question. If it's meant to capture an emotional moment, then apply a filter with subtle enhancement. But, if you want people to see what's being showcased clearly, keep it simple.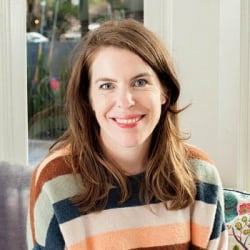 Latest posts by Mattie Schultz
(see all)