Instagram is working round the clock to introduce new, exciting features to improve user experience. From Insta reels to exclusive photo filters, we often see novel and trendy Instagram updates from time to time.
Whether you're a content creator on Instagram or scroll the app just for fun, the updated features will ensure you always have something new to be excited about. But how can I get to use the new Instagram features, you may ask! The good news is that it is easy to use the new Instagram features if you know how to update your Instagram app.
Also, remember that it takes Instagram some weeks and even months to roll out the new and exciting features in different countries. As such, you must check out beforehand if the platform has announced the features for your country or region. If it has, then you can simply update your Insta app and start using those features.
But, if you don't know how to update Instagram to get these new features right on time, we have you covered.
Follow through this quick guide, keep your Instagram app updated, and continue your efforts to grow your Instagram account!
How to Update Instagram App?
If you have enabled the "automatic updates" option in your device's settings, you won't have to wait for these new updates. But even if you prefer choosing which app to update at what time, doing so is easier.
To quickly update your Instagram app on an iOS device, tap your user profile icon and find the "updates" category in the menu. If a new update is available for your Instagram account, click on it, and the Play Store will soon update your app. However, this option isn't available for all Instagram users. In that case, you'll have to visit the App Store to get new updates.
How to Update Your Instagram on Desktop?
Are you unsure how to update Instagram on PC? Follow the steps given below:
Open your Google Play or Apple Store homepage on your computer to access the update option.
Look at the left menu and find the "My apps" option. Click on the option.
Your screen will now show your installed apps and pending app updates.
Scroll down to find Instagram and click on it.
You'll see the "update now" option on your PC/ or laptop in front of the Instagram icon.
Tap "update now" and let the Google Play Store do the rest.
Your Instagram app will have all updated and improved features once the installation is complete.
How to Update Your Instagram on Mobile?
You can easily update Instagram on your mobile device, regardless if you're an Android user or an iOS fan and whether you have a personal Instagram account or business account.
Open the App Store (either Google Play or Apple Store) on your mobile phone.
Click on the "my apps" category and find Instagram from the opened menu.
Tap the "update now" button, and voila, you're done.
If you dislike manually updating Instagram (or any other app) every time, enable the auto-update option in your App Store.
These simple steps will add new photo and video app updates to your Instagram account, ensuring your content is always on point.
Why Should You Update Your Instagram App?
Some people know how to update Instagram on iPhone or how to update Instagram messenger, but they ask why they should do so. If you're in the same category, here are some benefits of timely Instagram updates you should know:
Bug Fixes
No application is foolproof, and we often come across screen lag, reduced speed, and jumbled interface in different social media applications. Instagram continues to fix these flaws. If you continue using an older version of Instagram, it might have several bugs now settled in the latest version. So, make sure to update the Instagram app.
New Features
Your Insta content can feel stale and boring if you don't use the app's updated version. Update your Instagram and dash a spark of newness to your content.
Summing Up
High-quality content is the key to growing your Instagram account. But it is also a good idea to use the app's updated versions because Instagram updates include new and existing features. If used right, these updates can breathe new life into your content and help you get a lot of followers on Instagram.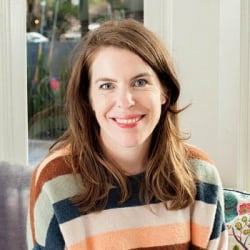 Latest posts by Mattie Schultz
(see all)