Instagram and TikTok are two of the largest platforms in the world of social media today. The potential you can draw after linking your accounts on both is boundless; it may help you boost your business right to the top of your niche. However, linking doesn't always work for everyone, especially if you favor one platform over the other. That is why it's important to know how to unlink Instagram from TikTok whenever you want to. But are you absolutely certain of your choice? Take a look at the pros and cons of unlinking before taking the leap.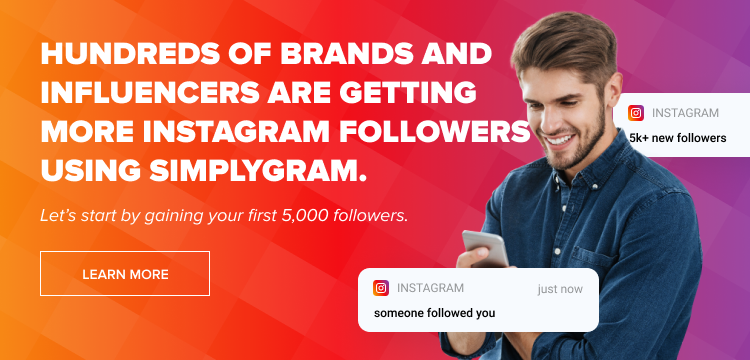 Pros and Cons of Unlinking Your Instagram Account from TikTok
As with every other marketing strategy, unlinking accounts from different platforms also has its share of pros and cons. You may already know about the advantages of linking your Instagram and TikTok accounts. But since you are thinking of unlinking them, you probably need a reminder!
Pros of Linking (Cons of Unlinking):
It's very convenient to post on both platforms after linking your accounts. Soon after you

upload a video on TikTok

, it will get uploaded to your Insta profile, too. You will lose this convenience after unlinking and will need to manually upload content to both platforms.

Your Insta followers will know about your existence on TikTok, and vice versa. Thus, as your business on Insta grows, so will it grow on TikTok. You will lose this mutually beneficial connection after unlinking.

You can increase your followers and engagement rate on both platforms in a shorter time with linked accounts. That is because you don't need to create two separate posts to upload on IG and TikTok. With a single click, you can upload the same post on both accounts.

When your Insta and TikTok profiles are linked, you have the option to post or not to post the same content on both. With the click of a button, you can choose whether or not to upload the same content on both platforms or on just a single one. Unlinking takes that choice away from you.
Cons of Linking (Pros of Unlinking):
If you have time on your hands to manage both your Instagram and TikTok accounts personally without a hassle, then linking will be a waste of time for you. You can create unique content on both platforms, thus making your mutual followers happy.

The lure of cross-posting becomes non-existent after unlinking. You can pay individual attention to your accounts on both Insta and TikTok.
As you can see, the cons of unlinking clearly outweigh its pros, quantitatively and qualitatively. The critical part of keeping your accounts linked is the availability of choice – you can choose to cross-post or post individually. Unlinking takes this important choice away from you. Nonetheless, do you still wish to know how to unlink Instagram from TikTok despite its drawbacks? Knowledge never goes amiss, even if you don't actually want to unlink the two accounts.
How to Unlink Instagram from TikTok?
The unlinking process is simple and barely takes a few minutes of your time.
Open the TikTok app on your smartphone and go to your profile.

Tap "Edit Profile."

Locate the "Social" section near the end of the page.

Tap anywhere around "Instagram [YourProfileName]."

A pop-up will be shown "Unlink Instagram – your Instagram link will be removed from your profile."

Tap the "Confirm" button.
After the confirmation, your Instagram account will be unlinked from TikTok. Under the "Social" header, your IG account information will no longer be displayed, and you cannot simultaneously upload your TikTok videos to Insta. However, on rare occasions, it may be possible that your IG account info is still displayed in your TikTok account despite confirming the unlinking process. It means that your Instagram and TikTok accounts are still linked. Let us explore this glitch in detail.
Possible Reasons Why You Can't Unlink Your Instagram from TikTok
The most commonly found reason for this unlinking glitch is a problem in the connectivity between Instagram and TikTok. Since linking with IG is a TikTok-only feature, whenever IG throws up an update, TikTok takes time to update that feature to match with the new Instagram releases. Thus, if you are unable to unlink your accounts, then you only need to wait. Most probably, after a few hours, TikTok will resolve the issue, and you can try unlinking again.
It may also be a problem with the application itself. A possible solution, in this case, is to close your TikTok app and open it again. If that doesn't do the trick, then uninstall the app from your smartphone and install it again. Still not getting unlinked? Check your internet connection, reboot your modem, and restart your phone. If nothing works, contact TikTok's customer service. They almost always have a solution
Conclusion
Have you already tried unlinking your Instagram from TikTok before getting to this part? Then you know how easy it is; it just takes a few seconds. So the question is not how to unlink Instagram from TikTok but why you should unlink them. Keeping your accounts linked has a number of benefits, including the convenience of cross-posting and the chance of growing your followers. But there is, to tell the truth, just one reason why you should unlink – you're no longer active on either Instagram or TikTok or both.
It probably means that you're bored of promoting your business on the platforms. Don't let your hard work go to waste. Let SimplyGram handle your account and grow it beyond your imagination!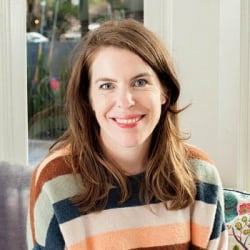 Latest posts by Mattie Schultz
(see all)