As an Instagram user, you must know that Instagram can tell your followers when you were last online, just like WhatsApp and Facebook Messenger. Irrespective of the reason, you may not want your followers to know your last active status on the social media app at times. So, how can you turn off your active status on Instagram? The good news is that Instagram allows you to hide your active status in a few easy steps.
In this post, we'll discuss how to turn off your activity status on Instagram. But before we go there, let's look at how the active status features work on the app.
How Does the Activity Status Work on Instagram?
The Instagram activity status feature tells your followers when you were last online. Plus, it shows your current activity status by depicting a small green dot next to your name.
The app can show your activity status only to the people you follow and have interacted with via DMs. So, if someone follows you but you do not follow them, they can't view your activity status. Similarly, your friends' online status will be visible to you only if they follow you back and if you have interacted with them in the past via direct messages.
Just to be clear, this feature only reveals your activity status and nothing about what posts you may have engaged with.
Why Should You Keep Activity Status On or Off?
There are some pros to keeping your active status feature ON. For example, it allows you to keep tabs on your friends without being intrusive. So, if you wish to send them something funny or random, you can expect them to see it instantly or a few minutes later. Plus, it can give you an idea about who views your Instagram.
Furthermore, if you're an aspiring influencer who wants to grow their follower base on the social network, you should keep your active status ON most of the time. This is a great way to engage with your followers and supercharge your growth on the platform, especially when paired with the best Instagram growth service.
While the feature is enabled by default, you have the option to turn it off and hide your activity status from everyone.
Turning off your activity status on Instagram comes with even more benefits, such as being able to access Instagram without anyone finding out about it. This way, you can respond to messages when you want and not feel pressured to do so instantly if you are active on Instagram.
The only drawback of switching the active status OFF is that it will prevent you from viewing others' activity statuses.
So, the final pick comes down to your personal preference. If you wish to turn off active status on Instagram, here is how you can go about it in a few easy steps.
Open the Instagram app on your phone or mobile browser.
Tap on your profile picture in the bottom right corner of the screen.
Tap the menu sign at the screen's top right corner.
Tap on Setting.
Click on Privacy to enter your privacy settings.
Click on Activity Status.
Turn OFF the box next to Show Activity Status
It is good to stay active on Instagram, but sometimes we all want some privacy or time off. For example, there might be times when you don't feel in the mood to respond to a message right away. In such a case, it makes sense to turn off activity status and switch it ON only when you're ready to respond to messages.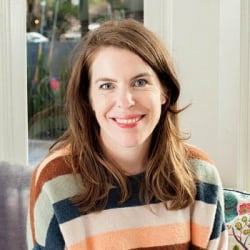 Latest posts by Mattie Schultz
(see all)