So, you have finally created your personal or business Instagram profile. Kudos! But how do you let the world know about your venture? Of course, you can share your posts with your followers or with the followers of a particular hashtag. Among the thousands of posts that get uploaded to the hashtag, someone may discover your content and start following your profile. But wouldn't it be better if you could directly share IG link with whomever you want? Indeed it would, and of course, you can! But first, you need to find and copy your unique link.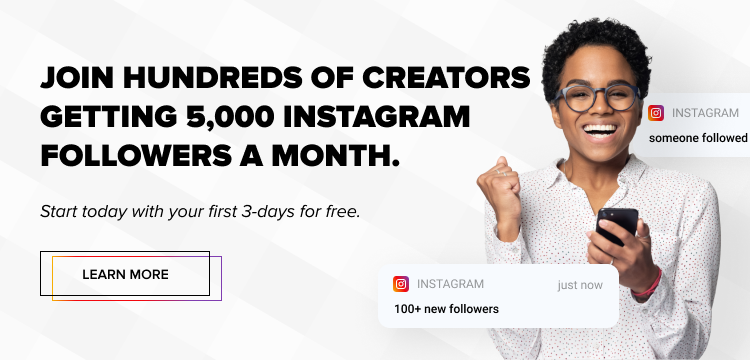 How to Copy an Instagram Link from a Browser?
Instagram is pretty confusing for newbies and old-timers alike. When you log in to your profile from the browser, the URL of your homepage only shows www.Instagram.com, the universal IG link. So how do you find the unique link that is specific to your profile, one that will lead the users to your social media page upon clicking it?
Log in to your Instagram profile from any web browser.

Click your profile icon (one with your display picture) in the top right corner of the page.

It will lead you to your profile. Notice that the URL has changed; it contains your username. That is your official Insta link.

Highlight the link by selecting it, right-click on it, and click "Copy" to copy the link.
Now that you know how to find and copy your IG link, you may wonder, How to share my Instagram profile? Simply paste it wherever you want to! Since you know what your unique link looks like, you don't need to visit your profile page every time to copy it. Just type the universal Insta link followed by a forward slash and your username, i.e., instagram.com/username. This practice of manually typing your link helps, especially when you're using a smartphone app.
The Instagram app on iPhone or Android doesn't have an address bar to copy the whole link. You will, instead, have to visit your profile page and copy the username that appears right at the top, then paste it after the URL, "instagram.com/," anywhere you wish to share your profile.
Send your Instagram Profile Link in DMs
There are many places where you can paste your Insta link, from email messages to private forums. One of the most popular ways to share an Instagram link is through direct messages. Pick any social media platform, like Facebook, Snapchat, etc., and copy-paste your IG link into their DM conversations. If they have an account on Instagram, then they can start following you by clicking the link.
Please note that there is no point in DMing your link on Instagram itself. That is because if you have DMed the person, then they can simply click your profile pic to visit your account. Hence, send your IG link on social media platforms other than Instagram.
How Instagram Profile QR Code Works?
Make it easier for your potential followers to reach your Instagram profile. Don't share IG link; share your QR code instead! People can scan the code to automatically leap to your Insta profile on their smartphones. To generate and share your very own QR code, follow these steps.
Open the Instagram app on your smartphone.

Visit your profile page by tapping your display pic on the bottom right.

Tap the menu icon (three parallel lines) in the top right corner.

Select the "QR Code" option from the menu that pops up.

A new page displaying your pixelated QR code will turn up. Let your friends and acquaintances scan it to start following you on Insta!
You can make the appearance of the code more attractive by tapping the "Emoji" button at the top. Choose from a lovely list of emojis, use your selfie, or change your background color through the editing function.
Conclusion
Now that you know how to share your Instagram profile, go start sharing yours and increase your follower count in leaps and bounds. Who knows, you might even become an influencer one day, earning those big bucks by simply being active for a few hours a week!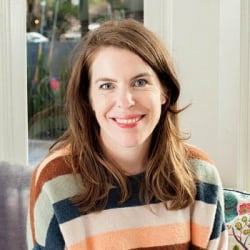 Latest posts by Mattie Schultz
(see all)