Instagram and TikTok are two of the most popular social media platforms on the internet today. Chances are that if you are not on Instagram, then you're bound to be on TikTok, and vice versa. And those with an account on both can enjoy the perks offered by both social platforms. But did you know that a few more perks are unlocked after linking TikTok and Instagram? The convenience of sharing video posts and growing both accounts together, just to name a few! In order to unlock these sharing features, you will have to know how to share TikTok on Instagram, from your profile right down to each video. Here's how you can go about it.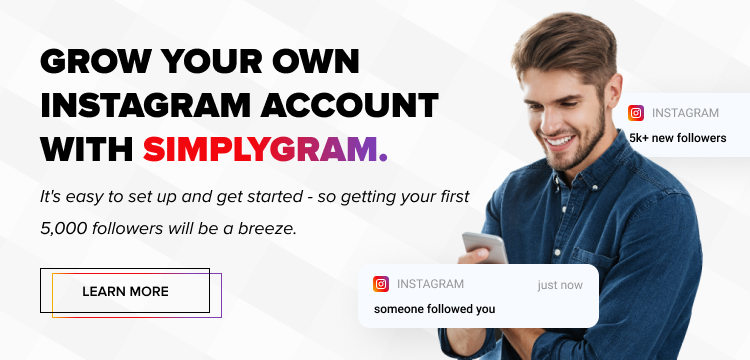 How to Share Your TikTok Profile on Instagram
Sharing your TikTok profile on Instagram lets your IG followers know about your presence on TikTok. Thus, they can click the link in your IG bio and start following you on TikTok as well. But before you can add it to your IG profile, you will need to copy it from your TikTok account.
On your

TikTok app

, visit your profile page.

Click the "Menu" button (three parallel lines) on the top right.

Scroll to "Settings and Privacy."

Locate the "Share Profile" button, usually found at the bottom of the page with the

share arrow

, and select it.

Tap the "Copy Link" button to copy your TikTok profile link.
Now all you need to do is paste it into your Instagram bio.
Tap the Instagram

app icon

on your

mobile device

and head to your Instagram profile.

Click "Edit Profile" near the top.

In the "Website" section, paste your TikTok profile link.
Go back to your profile page to confirm that the link is indeed showing up. A pro tip: share Instagram reels, stories, and/or posts indicating your TikTok profile link on your Instagram so that your existing followers can know about it. They may become your TikTok followers over time too!
How to Share a TikTok Video on Instagram
To share your TikTok video content on Instagram, you will need to link the two social media accounts, and not in the way mentioned above. Follow these steps.
Go to your TikTok profile and select the "Edit Profile" button.

Locate the Instagram section and tap "Add Instagram to your Profile."

Log in with your Insta credentials in the pop-up box to successfully link your TikTok and Instagram.
You can confirm this link by going back to your TikTok profile and locating your IG details. Now you can understand how to share TikTok on Instagram in an easy manner. Let's start by sharing a normal, public TikTok video.
In your TikTok app, tap '+' to create a new video and hit the

record button

.

After recording a new video or uploading an existing one, you will be asked to select "Who can view this video." Tap "Public."

At this point, the Instagram

share button

will turn up. Select it before tapping the "Post" button.

Your Instagram app will open up. Select "Feed" or "

Instagram Stories

," depending on whether you want to upload the video as a post or a story.

Add any additional

hashtags

or captions if you want. Usually, people like to tweak the captions before posting so that the content is slightly different on the two

social networking platforms

.

"Publish" it, and your public TikTok video will be live on Instagram!
How to Share a Private TikTok Video on Instagram
If you are a seasoned TikTok user, you will know that there are a variety of privacy options for your content. Most of us always set our videos to "Public" because we want them to reach as many people as possible. But sometimes, we make a personal video that we only wish to share with our close friends. There's a privacy setting for that too. And on rare occasions, we post videos that we do not want to share with anyone but wish to save for our own future reference. Such a video is called a private video on TikTok.
Your private video can be accessed only from your TikTok account. Other users cannot access it from anywhere. You will need to personally approve their accounts if you want them to view your private videos. And if you want your Instagram followers to see your private TikTok video, then you can share it with them in the following way.
Head to your TikTok profile page by tapping the

profile icon

.

Select the private TikTok

video link

that you wish to share.

Tap the menu button (three parallel lines) on the top right.

Tap the "Save Video" button.
Since the video will be saved on your phone, you can directly upload it to your Instagram account as a story or a post. There is no other way to share your private TikTok videos on Instagram because you have set them to private for a reason! To set your TikTok post to the private video option, follow these steps.
Tap the '+' icon in your TikTok app.

Create a new video, edit it, and tap "Next."

Once the "Who can view this video" sentence shows up, tap "Private" instead of "Public." That's it!
Closing Words
In essence, these days, you can share almost everything from one social media platform to another. But the process gets much easier with TikTok and Instagram if you have linked your accounts on the two. After linking your accounts, knowing how to share TikTok on Instagram is as easy as pie, from sharing your profile to even your private videos! And if you want to watch those videos grow in popularity, you can always hire SimplyGram, one of the finest Instagram growth services on the internet!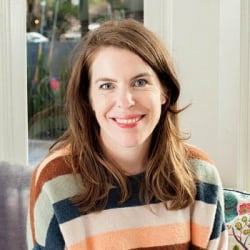 Latest posts by Mattie Schultz
(see all)