Instagram is among the most popular social media platforms worldwide, used for uploading and sharing photos, recorded videos as well as live videos. Around 95 million photos are uploaded every day on Instagram. Instagram users are expected to cross 120 million in the next few years. Most global Instagram users are younger audiences in their twenties and thirties.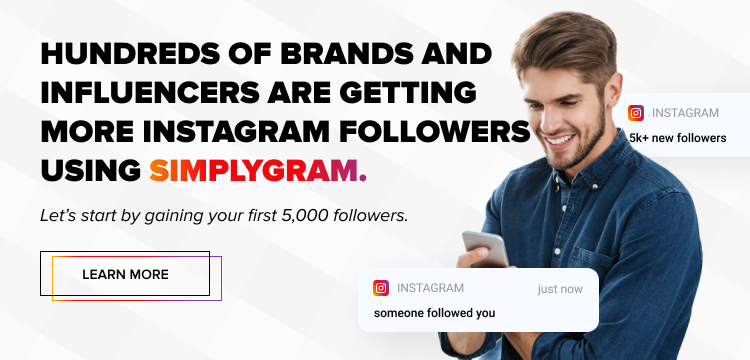 But do you know how many people have viewed your post, or how to see who viewed your Instagram post? If you know this, it can help you understand how engaging your post is, whether it needs better engagement features to enhance your popularity on Instagram. Before delving into this, let's know a bit more about Insta.
Instagram Is Here to Stay
Instagram functions as a powerful tool for personal and business use. Those looking forward to maximizing their performance on the platform and boosting their business means reaching out to more and more people.
What makes Instagram popular is its easy-to-use features that allow users to post photos and videos. With more than 500 million active daily users and more than 2 billion active monthly users, it is apparent that Instagram is here to stay.
Knowing Insta Views Is Important
Enhance Instagram Marketing: To make the most of Instagram marketing, it is important to know who viewed your posts. Accordingly, you can enhance and target your posts.
Privacy and security: Another important reason to know who viewed the posts is privacy and security. We share a part of our lives on social media platforms. Like any other social media, there are concerns about who is snooping on our profile or checking out our life and photos without authorized access.
Curiosity: Another common reason is curiosity, which is a human's basic instinct. Every Instagrammer has the curiosity to know not just the number of views but also "Who viewed my Instagram post?"
In short, you would, of course, like to know who is viewing your Instagram post or looking at your photos. But can you see who viewed your Instagram post? Read ahead to know more.
Who Views Your Instagram?
With some basic information like a number of views, you can easily know how engaging your post has been. However, most Insta users are not satisfied with this and are curious to know who has viewed their post. i.e. pictures and stories. However, Instagram is not very accommodating regarding who looks at your profile and content on the social media app.
As we all live in a virtual world, living under a false identity is very easy. Unfortunately, the app is not very promising when it comes to regular photo and video posts, and it is not very easy to know who has viewed your Instagram post.
When you check your Instagram business account, you can see the number of visitors in the past few weeks, but you cannot see their usernames. Regular posts provide you with the information of who liked and commented on the post or photo.
So, the real question remains as to how to know who viewed my Instagram post, and if we can access the information in our Instagram account itself. There are instances of hackers gaining full access to social media profiles and misusing personal information. There are real risks of malware developers and their malicious apps. So, it's important to be aware.
How To See Who Viewed Your Instagram Post Using Stories?
  You can see who viewed your stories by following these steps:
Upload a story and wait for it to be successfully uploaded.
Now tap on the top left corner of your Instagram.
Below the story, you will find an eyeball sign, tap, or swipe on it, and you will be able to see who has seen your uploaded posts, videos, or images.
How To Know Who Follows You On Instagram
Tap on the magnifying glass on the bottom sidebar.
Type the name to know if they follow you back.
Some third-party apps allow one to know who has unfollowed them and prevent the hassle of going through hundreds of accounts to check.
All Instagram stories get removed after 24 hours and are no longer there in the user's profiles or grids. If your Story has expired, you can still check who has seen it up to 48 hours after it went online.
How to See Who Viewed Your Instagram Post Using Likes?
It is very easy to know who viewed your Instagram posts using stories and likes. The following section will highlight the same.
When you open Instagram and see the pictures you have uploaded, you will find a heart below it. If the person has dropped a heart, the person likes a post, and you can see the username as well. Or else, you have the option of using the Instagram Insight Metrics or Analytics tools. These provide info such as the number of views, reach, follows, and impressions but you will not get the exact usernames here.
Talking about other social media sites, Facebook prevents people from seeing who views their posts, while Snapchat allows users to know who has seen videos and picture stories. Looking at the growing concerns, Instagram set up an 'Instagram Stories' feature that allows the users to post images and videos as a story.
Thus, the Instagram app developers decided to break with their tradition and allow users to see who has viewed their profiles. This is specifically beneficial for those who are using their Instagram for business. Instagram growth service helps in your profile development and Instagram followers increase. This will boost your brand and increase awareness.  The update came with a search function that makes it easier to see if someone follows you.
Note: Don't fall into the trap of third-party apps that claim that they can provide the details of who viewed your posts. If Instagram is not providing such an option, there is no third-party app that claims to do so. Keep your account safe.
Conclusion
Knowing who is interested in your profile, stories, or Instagram posts is interesting and instills excitement. But presently, Instagram allows this feature for your stories. The same is not applicable for the post or feeds. Maybe Instagram will consider adding something to allow users to see who has viewed their photos in the near future. As of now, all you can do is keep a check on the number of views and who keeps tabs on your Instagram Stories.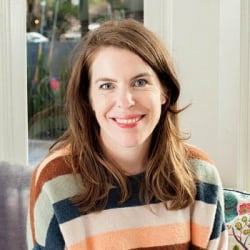 Latest posts by Mattie Schultz
(see all)