Imagine that you are trying to promote your furniture business on Instagram. There is another furniture store a few blocks away from yours, and you both are competing for customers in the same neighborhood and on Instagram, too. Thus, you may wish to know if any of your loyal fans have started visiting your competitor. For that purpose, you may need to check their recent followers on Instagram. If their recent list contains any names you know, then you can safely assume that they are planning to buy from your competitor.
That is just one of the many reasons why you may need to view recent followers lists on Instagram. Businesses can get ahead of their competition that way, trying to convince customers to visit their stores again. Furthermore, recent lists can also be useful for personal accounts. Is your fiance being followed by someone who was recently hitting on them? Have any of your friends started following your long-time rival?
However, before we start daydreaming about the numerous possibilities of Instagram's recent followers list, we need to ensure whether or not it is still accessible on the platform.
Is It Possible to See Recent Followers on Instagram?
First off, you cannot check the followers of private Instagram accounts if you do not follow them. As for public accounts and those you follow, or even your own account, is it possible to see the recent followers' list? Unfortunately, you most probably won't be able to. Essentially, seeing recent followers means simply sorting the list in chronological order.
Back in the day, the followers' lists of every account appeared in chronological order by default. However, after the June 2021 update, the lists have been getting randomly sorted by Instagram itself. And the order differs from account to account and device to device. For instance, if you see a person named "John" at the top of one of your friend's followers list from the mobile app, you may notice another person called "Kim" at the top of their list from a computer account.
Thus, you can't really figure out in which order the lists will be displayed the next time you open Instagram. This randomness was probably added as a security feature, maybe to keep your followers protected from your competition, rivals, or stalkers. Read through Instagram's privacy policy for more information. But what if you have a genuine, perfectly acceptable reason to check someone's recent followers?
How to See Recent Followers on Instagram?
Before we dive into the specifics of seeing other followers' lists in chronological order, let's find out if you can check your own recent followers. Thankfully, in most cases, you can! It is quite likely that when you open your followers list, you will see your recent followers at the top. On the other hand, others won't be able to see your list in chronological order, which is beneficial for both you and your followers. Here's how you can check your new followers on Instagram mobile.
Log in to your Instagram account.
Head to your profile page by tapping the icon with your display photo.
Tap on "Followers."
Another page with a list of your followers will open up. It will probably be in chronological order.
If it's not, then you may try seeing the list from your laptop or computer.
Log in to your Instagram account.
Click the "Profile" button located at the bottom left of the homepage.
Click "Followers."
A pop-up listing all your followers will be displayed, most likely in chronological order.
How To See Someone's Recent Followers On Instagram?
As mentioned before, you cannot directly see the recent follower list of other Instagram users. The platform's data policy prevents anyone from viewing anyone else's list in chronological order. Even if you both follow each other, you won't be able to see the other's recent followers.
Let's take your best friend, for example. They share everything on Instagram with you, and they have you in their close friends list in the stories section. Their entire profile is open to you. However, their list of followers will still appear in a random order to you, and vice versa. Nonetheless, there is a way around this little dilemma. But before we come to it, it is better to check if the default list is indeed not in chronological order.
How To See Who Someone Recently Followed On Instagram?
A little more than a year ago, it used to show everyone's follower lists in chronological order. Since the June 2021 update, the lists will appear, more often than not, in a random manner. However, you will likely be able to notice your own list in chronological order, but you cannot sort it in any other order on a whim. If you haven't updated your app since June 2021, and it is still in the earlier version, then it may be possible to view other people's new followers on Instagram chronologically.
That said, if you have updated your app, then it is still possible to sort the list of followers on mobile devices and computers with the help of third-party apps. You will need to install any one of those apps and pay for the subscription to access their features.
Best Apps to See Recent Followers on Instagram
There are several ways to access someone's recent followers' list by using third-party apps. And since many such apps have flooded the internet, it is quite possible that a few of those are fake. They may take your money but may not provide the desired results. A few others may offer the features for free, but they are likely scams, collecting your personal information and selling it on the dark web.
That is why you need to be doubly sure that the third-party app you have installed and are using is by a trustworthy source. Only go for the best apps in the market. And you don't need to conduct the research on your own. Our experts have already explored, analyzed, and determined the best apps that you can use to unlock additional Instagram features.
Snoopreport
Snoopreport claims to be the only legitimate app compatible with Instagram, and our extensive research backs up that claim. It is an activity tracker, meaning that you cannot really sort out other followers' lists. But it lets you see that person's activity log on the social media platform, which is even better! You can see their recent followers in chronological order, the accounts they follow, their likes, the pages they interact with, and so much more.
The plans start from $4.99 per month, allowing you to track 2 different Instagram accounts, and go as high as $44.99 per month with a 100 accounts tracking limit. It is perfect for small and medium-sized businesses.
KidsGuard Pro
As the name suggests, KidsGuard Pro is primarily used by parents to track and safeguard the online activities of their kids. It is compatible not only with Instagram but also with various other social media platforms. Prices start at $8.32 per month, with features like GPS tracking and access to the activity tab on Instagram.
If you don't wish to pay to check recent followers on Instagram, then here's a free hack. Open a user's followers list and take screenshots. The next time that you open it, you can compare it with your saved screenshots. The names that are not present in the shot are the ones that have followed them recently. Admittedly, it is a lot of work, and it doesn't even show the exact time when they started following, but it's either this or by using the aforementioned paid apps.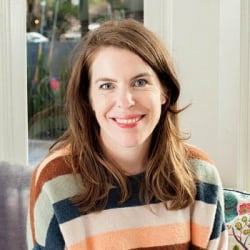 Latest posts by Mattie Schultz
(see all)