Influencers on Instagram are always searching for ways to gain Instagram followers organically. It is, therefore, not surprising how Instagram influencers have been ecstatic ever since Instagram rolled out the trendy feature of being able to add music to stories and the ability to make Instagram reels.
Adding music that is currently trending to Instagram stories and posts adds to the aesthetic of an individual's profile. This feature also enables users to tell their stories and share their lives in a more appealing manner.
Let's answer some common queries that users have while attempting to utilize Instagram's feature of being able to use music on the platform. We will cover the following questions:
How to save music on Instagram?
How to use saved audio on Instagram stories?
How to save Instagram videos with music?
We will also mention some good songs to add to your Instagram post to make the posts more exciting. These songs are sure to attract more followers to your profile.
How to Save Music on Instagram?
If you have ever encountered a reel that plays audio that you really enjoy or wish to use in your own reel, you can easily save the music by following these straightforward steps:
Open the Instagram reel.
On the bottom-right corner should be a small box with an image.
Tap on this box.
You will be moved to another screen that shows the name of the audio, the username of the individual that used the music, and other reels that have used the same music.
Tap on the "Save Audio" option, and voila! Your audio should be saved.
You can view the saved audio with the following steps:
Go to your Instagram story.
Select the "Music" option.
Tap on the "Saved" option.
A list of all the music you have saved should appear.
How to Use Saved Audio on Instagram Stories?
Now that we know how to save music from other reels, let's cover how you can use this saved audio on your Instagram story. Follow these simple steps:
Open your Instagram story.
Open or take the desired picture you want to share on your story.
In the upper-right corner should be five different features that are available for editing purposes.
Select the third option, which appears like a sticker with a smiley face.
Select the "Music" option.
Tap on the "Saved" option.
A list of all the music that you have saved should appear.
Tap the play button to listen to a little snippet of the saved music.
Tap on the name of the music to add to your story.
If you have asked yourself, "why can't I use saved audio on Instagram stories?" then hopefully, the steps mentioned above should guide you.
How to Save Instagram Videos with Music?
One key feature of Instagram stories is that they disappear after 24 hours. This means your friend's cute story of you could be deleted forever if they just uploaded the video and did not save it.
Fortunately, if you have constantly been perplexed about how to save Instagram videos with music, we have some solutions for you:
You can use different applications that save Instagram videos directly to your gallery. This is handy when you want to save a story that is not yours. Some useful applications that can save Instagram story with music include:
Story Saver for Instagram
InstaStories Viewer
IG Live
You can archive your stories, so they are automatically saved to your gallery. To do so:
Head on over to your story settings on the Instagram app.
Activate the "Archive Stories" feature.
If the story is a video you uploaded yourself, simply manually download it by tapping the three dots on your story and selecting the "Save to Gallery" option.
Good Songs for Instagram Posts in 2022
Appealing audio can make a lot of difference in your Instagram post. Adding fun and trending songs to Instagram posts is one of the many ways you can increase your Instagram followers.
Here are some good songs for your Instagram post:
Dandelions (Slowed + Reverb) – Ruth B.
Until I Found You – Stephen Sanchez
ABCDEFU – Gayle
Enemy – Imagine Dragons (with JID)
Conclusion
Users must learn about the true potential of music on Instagram. This can be done by learning about all the features that Instagram offers to make adding and saving music from Instagram more straightforward than ever.
We hope the easy steps mentioned above help you in solving any confusion regarding using and saving music on Instagram. So what are you waiting for? It's time to edit and upload your reel now.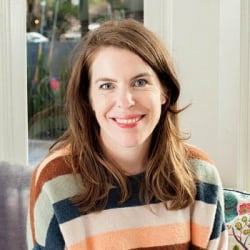 Latest posts by Mattie Schultz
(see all)