TikTok is a fun way to create unique, entertaining videos or hop on to ongoing trends. You can think of an offbeat way to go viral (original content) or simply try to bring an interesting twist to an existing viral video by other content creators. And the best part is you can share your newly created video link on other social media platforms as well, like Instagram reels! But a major drawback of sharing a TikTok video on Insta is the watermark that comes with it. Before we tell you how to remove TikTok watermark for Instagram, let us understand what that watermark is. What does it look like? Is it really that visible?
What Is a TikTok Watermark?
A TikTok watermark is simply the logo/text that is visible in some part of the video you created. It's usually found in the top left corner of a vertical video, but it can sometimes be anywhere else. There are instances in which the watermark also moves from place to place within the video. It does become annoying over time because you can't watch the video without noticing the watermark.
It's not a new creation of TikTok. Watermarks have been around for generations. Did you know that the very first watermark was created in the 13th century? There were, of course, no videos back then. Watermarks were only used on pieces of paper, and they could be easily removed.
But the TikTok watermark is a whole different ball game altogether. As you might have guessed, it is incorporated in every TikTok video to let the viewer know that the video content was first created on TikTok. Whenever you share the video on other social platforms or download it on your phone, the watermark gets shared/downloaded along with it. But it doesn't mean that you can't remove the watermark from videos.
Ways to Remove a TikTok Watermark
You cannot simply rub off a TikTok watermark using a video eraser or something. The removal processes are slightly more complicated than that. If you want to know how to remove the TikTok watermark for Instagram, then you must be ready to spend more time downloading or sharing a video. But don't worry; it's not rocket science! There are three easy ways to get rid of that annoying TikTok watermark.
Use a Special App to Get Rid of a TikTok Watermark
This is the easiest way of them all because the app does all the hard work! You only need to upload your TikTok video on that app, and the rest will be taken care of. But to upload the video, you will first need to download it on your phone.
Go to your TikTok profile on your

Android device

or iPhone and select the video you want to download.

Tap the

Share button

.

Instead of selecting a platform to share to, tap the "Save video" icon (downward facing arrow). Your video will then be downloaded to your phone.
Then all you need to do is type the name of the watermark remover app in the search bar of the Play Store or App Store, install it, upload the saved video, and get the TikTok watermark removed. We recommend installing an app that is rated four stars and above. Read a few reviews just to be careful since there may be quite a few scammers out there. Oh yes, this niche is a pristine target for scammers.
You see, there are more than 1.6 billion TikTok users. Almost all of them, at some point or the other, wished to know how to remove the TikTok watermark for Instagram or for downloading purposes. And since there is no official fix by TikTok, active users look for other ways to tackle the problem, giving scammers the right target audience. Here are a few tips to avoid getting duped while searching for a watermark removal app.
Check the app reviews from random months and years. Scammers usually ensure that their latest reviews are top-rated by using fake reviewers.

Ask for recommendations from friends. If one trustworthy person has used the app without any problems, then you can use it too.

The risk factor skyrockets when downloading third-party APKs (non-App Store / non-Play Store applications). With App Store / Play Store, you can at least be free from malware and viruses, but with third-party APKs, you can't really be sure of that even.
Don't hesitate to use a third-party app to remove the TikTok watermark for Instagram, but make sure that it's legit.
Use a Video Editor to Remove a TikTok Watermark
This is a more complex way of the lot. You will need to know your way around a video editor to be able to use it to remove the TikTok watermark. The most basic yet effective way to get rid of the watermark is by replacing it with pixels from the region of the original video around it. Certain video editors with paid subscriptions offer the option to remove the watermark straight up. On others, you will have to do it manually.
Another way is to replace the watermark with an image or a graphic. It is less complicated than the former because you simply have to select the watermarked area and upload a saved GIF or IMG file over there. With a moving watermark, however, things get more complicated. You will have to replace every area that the watermark moves to. It may just ruin your entire video!
Thus, a normal video editor is not enough to get rid of a TikTok watermark unless, of course, you're a professional editor. For those of us who aren't, you would be better off taking a paid subscription to activate the watermark remover tool. Watch out for scammers here as well. Invest only in a reputable video editor app.
Use the Auto Crop Tool to Remove a TikTok Watermark
How amazing would it be if you were able to save a TikTok video to your phone without the watermark? You can do just that with an auto-crop tool. And then, you can easily upload the saved video without the watermark to your Instagram account. An auto-crop tool is usually a web-based application that downloads your TikTok video after cropping out the watermark. It is easy to understand how to remove the TikTok watermark for Instagram using such an online tool. Most of these tools follow the same pattern.
Head to your TikTok profile and select the video you want to remove the watermark for.

Tap the

Share icon

(arrow pointing right).

Tap the "Copy Link" button. The link to your video will be copied to your clipboard.

Open the auto-

crop video

website in your browser.

Locate the box asking for the

video link

and paste it there.

The watermark removal process will begin at this point.

After the process is finished (it may take a few seconds), the "Download" button will be activated. Tap it to download your

watermark-free video

!
Some of these websites have desktop-based applications as well. These can also be downloaded to your smartphone. But then again, there's the risk of falling prey to scams. We recommend running your video link on the website itself. There is still a risk that the downloaded video may be infused with malware, but that risk is low, especially if it's a secure website.
Conclusion
To put it in a nutshell, you can easily remove a TikTok watermark for Instagram, but you need to be extremely careful while choosing the right tool for that purpose. You can download a watermark removal app, install a video editor, or use an auto-crop tool to successfully get rid of that annoying logo. And it's all the more important to use a legitimate, trustworthy tool that will get the job done perfectly and in a short time. Just like SimplyGram, the top-rated Instagram growth service that is trusted by a user base of several thousand!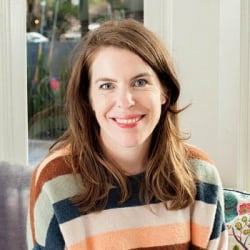 Latest posts by Mattie Schultz
(see all)