When it comes to social media etiquette, there are some unspoken rules that everyone must follow. Unfortunately, some people that you follow on Instagram might be posting spam or inappropriate content. You have the option to unfollow or block such users.
However, muting is a good way to avoid some noise without completely removing yourself from their app feed. After all, you have used an Instagram organic growth service to grow your account, and you don't want to lose your followers.
Maybe you know how to see someone's private Instagram content. But at times, you do not want to see what someone shares on Instagram but wish to maintain communication via messaging. In that case, instead of unfollowing or blocking them, it helps to find a middle ground that allows you to not view their activity on the platform but keeps the communication pathway in place. This middle ground is called muting. 
What happens when you mute someone on Instagram? For starters, when you mute someone on Instagram, they don't get a notification about this action, so do not worry about getting in trouble.
How to Mute Someone on Instagram
So, how to mute an account on Instagram, you ask! Below are the steps to mute Instagram users. If you are curious about how to mute someone on Instagram on Android or iPhone, the procedure is the same for both.
Open the Instagram app and navigate the profile of the person that you wish to mute. Proceed to tap the "Following" button located near the top of the person's profile.
Tap the Following button on the said Instagram profile, and you will be presented with a menu. In that menu, you will see a button that says "Mute."
Tap the Mute button and then tap the toggle next to "Stories" and "Posts," which will prevent their posts from appearing on your Instagram newsfeed and their Stories on your screen.
Tap on the toggles next to Posts and Stories to mute the said Instagram account, and you are sorted.
If you wonder how to mute someone's story on Instagram, let us make things easier for you. To only mute their stories, you can tap and hold their profile icon from the Instagram Stories row visible on the top of your feed on the mobile app. This will open a new menu. Tap and hold the Instagram story that you wish to mute. Tap the "Mute" button, and the said person's stories shall be muted instantly.
If you wish to mute someone when you see a post by them on your Instagram news feed, tap on the three-dot Menu button located near the top of the image. Proceed to tap on the Mute option from the Stories menu. If you wish to mute their posts only, opt for the "Mute Posts" option. In cases of muting both posts or stories, select the "Mute Posts And Story" option.
How to Unmute Someone on Instagram
The best part about muting someone on Instagram is that you still have the freedom to view their Stories and Posts. If your feelings change and you wish to unmute them, tap the "Following" button from their profile again, proceed to select the "Mute" option.
Proceed to tap on the toggles next to "Posts" and "Stories" to unmute the previously muted person's Instagram profile.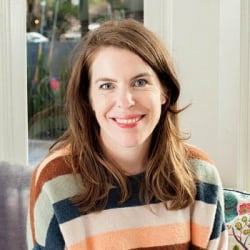 Latest posts by Mattie Schultz
(see all)