Instagram is the daily social media used by most of us. We scroll through the endless newsfeed, see what our friends are up to, and simply stay in the know. And if you're an aspiring influencer, chances are you're looking for ways to get followers on Instagram. That's great, but everyone must follow the best practices for social media privacy, and logging out of your accounts is an important aspect here.
If we don't care about our Instagram account's privacy, it can lead to some serious problems, such as others reading our private chats with a friend if our phone or computer gets into their hands. That's why knowing how to log out of Instagram is important. This simple step will keep your data secure, especially if you use Instagram on a shared device.
If Instagram is new to you and you don't know how to log out of Instagram on all devices, this quick guide will assist you with all necessary information.
Logging Out of Your Account, is it Necessary?
You might think logging out of the Instagram app is not mandatory, mainly when we scroll through it every day. But, frequent data breaches and unauthorized log-ins make logging out of Instagram necessary.
At the top Instagram growth service, we believe that once your daily Insta scroll ends (and your eyes feel tired), it is a good idea to log out of your account and keep your mobile aside for a good night's sleep.
How to Log Out of Instagram on Computer?
Follow these steps to log out of your Instagram account on a computer:
Open your Instagram account on the computer and look at the top right corner.
Click on the small avatar that depicts your user profile.
This click will lead you to your Insta profile page.
Click on the circular gear icon that appears in front of your Instagram username
A menu will pop up, showing the "Log Out" option. Click on the log out button, and you'll be logged out of your Instagram account.
If you don't want the computer to remember your login credentials, tap three dots in front of your username once you have logged out and click "Remove."
Wondering how to log someone out of your Instagram? Follow step number 6, change your Instagram password, and choose 'Log Out Of All Devices' to log other users out of your account just in case your account has been breached. The next time you have to log in to your Instagram account, it'll require your username and new password. Remembering your login information is vital here!
How to Log Out of Instagram on Your Mobile Device?
Logging out of Instagram from a mobile device is a straightforward process.
Open the Instagram app and look at the bottom right corner of the screen. Touch the circle enclosing your profile picture. This action will open your Instagram user profile.
Tap the three lines on the top right corner of your screen to get a drop-down menu.
Click the "Settings" options, and it will lead you to another page.
Scroll down a bit and find the "Log Out" category; tap it to sign out of Instagram from the mobile device.
Once logged out, you can decide if you want the device to remember your log-in information. If you choose otherwise, tap the three dots in front of your username and remove your credentials from the mobile device.
Final Thoughts
You don't have to be tech-savvy to use Instagram. Simply explore its menu categories, and soon you'll get the hang of its features. Of course, logging out slightly varies according to the device in question, which is why we have explained how to log out of Instagram on desktop and mobile phone.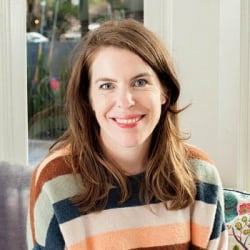 Latest posts by Mattie Schultz
(see all)