Linking your Facebook page is quite simpler than what you may think. You can definitely do it in a few minutes. As you can see, I also share the link between Instagram and Facebook to publish content in profiles and pages (photos and videos).
Link Your Instagram Profile With Your Facebook Page For Ads
Enter your fan page
Go to configuration
Select Instagram Ads and link your Instagram account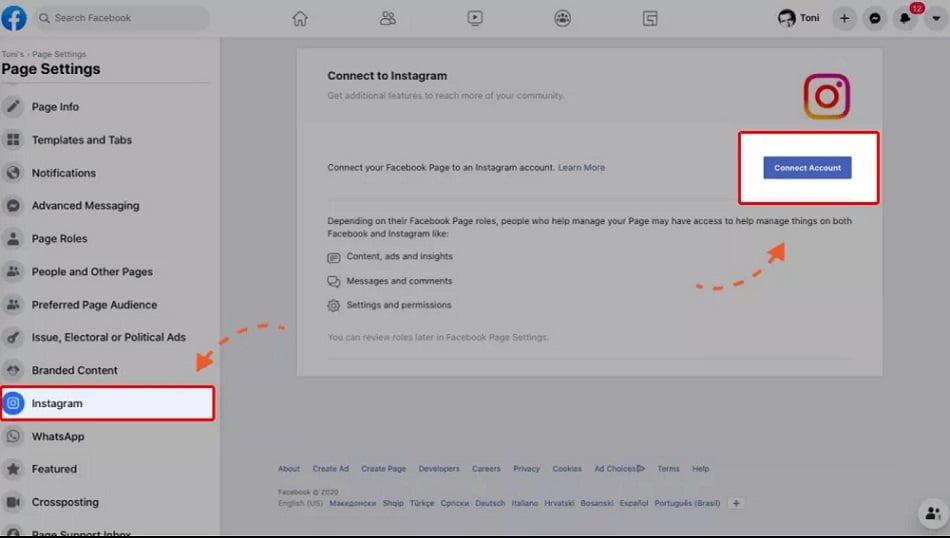 When your account is synchronized, it should look like this:
Link Your Instagram Profile With Your Fan Page Or Profile On Facebook To Post Content
If you simply just want your Instagram posts to be published on a certain Facebook page or profile, do the following:
Open the Instagram application
Go to your profile and then go to your settings
Select the "Account" option and then click on "Linked accounts"
Once you're in "Linked accounts", click the Facebook icon
To choose where you will share your content (if it is your personal profile or one of the pages you manage) go to the option "Share in" and choose what you want.
Do you want to succeed on Instagram?
The number 1 Instagram growth service SimplyGram is the definite go-to app to increase your profile visibility and get more than 2, 000 to 3, 000 engaging followers every month. SimplyGram uses organic techniques and optimal methods to make sure that you get your target demographic. You can sign up for a free trial now and experience the Instagram success lifestyle.
Latest posts by Anne Haynes
(see all)