Everybody knows that Instagram added the option to record videos through the app since ages ago, because of this I want to share some tips for brands. A few months ago, we spoke on this blog about what VINE was and how brands took advantage of it in the past.
Advantages of Instagram vs. Vine
I was a fan of VINE, but we have to admit that Instagram had more features and advantages than VINE, then I'll share them with you:
Videos of 15 seconds instead of 6 seconds
Includes filters (13)
It allows you to share your content on Tumblr, Flickr, and Foursquare in addition to Facebook and Twitter as it has VINE
You can choose a cover for your video
You can delete the last fragment of your video
It also has things that worry me:
When I'm using 4G, even if I'm just shortly viewing videos, how long will my 4G last? My recommendation is that you go to settings -> preferences -> and choose what kind of videos to play automatically
You can't import videos. I always import images with them because I have previously done some editing (add special filters, texts, etc …)
Ideas To Take Advantage Of Videos
You need to have that engaging and organic audience to make sure that your videos reach high visibility! With apps such as SimplyGram, the best Instagram growth service in 2019, you can definitely establish your Instagram fame presence.
If you're a brand and you're tired of doing the same thing on Instagram, these examples could come in handy.
Quick and very graphic tutorials.
With 15 seconds, you have plenty of time to teach how to do something with a product of your brand. See the example of Jenisicecreams

Piping macaroons. by @ jenisicecreams
Advertisements
You can create promotional videos like ads, the example of Nike that looks like a very well recorded video and is made with Instagram 😉
Funny content
The GAP brand shared its first video on Instagram mentioning VINE and its brand 😛

Our first #Instagram #video. Peace, love & social media. by @ gap
How To Export Instagram Videos To Your Website/Blog
Embed Instagram
In addition to the standard option of your Instagram to embed videos, with Embed Instagram you can get the code issue of seconds, here's an example of how. Thanks to Bitelia for recommending the tool
Storify
With Storify, you can also attach Instagram videos to your blogs and websites. To do so, you will have to create a story and then, through the Instagram search engine, add the video you want to show. After that, it's easy, you record the story and you then go to Embed 😉
How To Have Analytics Of Videos On Instagram
As always, the Simply Measured team has free alternatives for analytics in social networks. You can see the impact of your Instagram videos and images with this free report (For accounts with less than 25 thousand followers)
With this report, you can have data such as:
Likes and comments
Engagement achieved on Twitter and Facebook
The image or video with the most impact
The filter that has achieved the most engagement
and many more other types of information 😉
One last thing, don't forget to try Instagram growth service apps like SimplyGram, they offer optimal methods to gain organic and engaging followers and will definitely make you succeed on Instagram. I hope you like my recommendations and I wish the best for your superstar Instagram presence.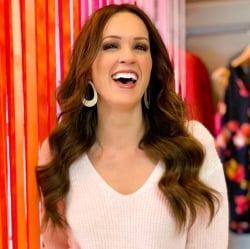 Latest posts by Lorraine Morgan
(see all)