A strong local following can be essential for personal profiles and businesses on Instagram. With more than one billion monthly active users, this social media platform provides entities with a potentially global customer base. However, for many people, how to get more local followers on Instagram is an uphill task.
If that sounds familiar, you have come to the right place!
This blog post will discuss some effective ways to grow your local Instagram followers. Let's begin!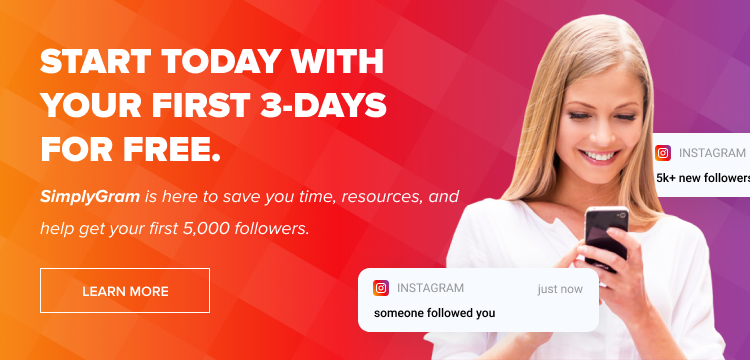 Key Steps to Getting Local Followers on Instagram
Here is how to get local Instagram followers with ease:
Get Your Username and Bio Right
Optimizing your username and bio is the first step to getting Instagram followers. Your username should be easy to remember and relevant to your brand. Here's why: when people search for something on Instagram, the app shows them results based on several factors, including the user's location, what's in their bio, and who they're following. So, to attract local followers, you must include relevant keywords in your username and bio.
For example, if you're a photographer in New York City, you might use the keywords "N.Y.C." and "photography" in your username and bio. Including these keywords will help you appear in searches for those terms, making it more likely that people in your area will find and follow you. Just remember to keep your keywords relevant –– stuffing your bio with too many keywords will not only turn off potential followers but could also get you penalized by Instagram. So throw a couple of relevant keywords into your username and bio, and watch your follower count start to climb.
And don't forget to include a call-to-action! Something as simple as "Follow for the latest on what's happening in [your city]" can go a long way in getting more locals to hit that follow button. So if you're looking to boost your local following, make sure your username and bio are on point!
Post Quality Content, Consistently
Content remains king on Instagram, meaning high-quality content is essential if you want to attract followers. But it's not enough to simply post quality content. It also has to be relevant to your target audience. For example, if you run a bakery in Los Angeles, you might post photos of your latest creations with captions that mention the city. You could also post behind-the-scenes photos or videos of your baking process or share stories about why you love being a baker in Los Angeles.
Whatever content you post, make sure it is engaging and relevant to your target audience. You'd want to invest in a good camera to ensure your photos are high quality, and you should also post regularly to keep your followers engaged.
Create Your Own Instagram Style
If you're like most people, you probably scroll through your Instagram feed and see many beautiful photos and think, "Why can't my photos look like that?" The answer is simple: you don't have a specific style for your brand. It is probably the fastest way to get local followers on Instagram. When you find and develop your own style, your photos will naturally become more visually appealing, which will, in turn, attract more followers.
But what exactly is "style," and how do you find yours? In the world of photography, style is how an artist expresses their unique vision and technique. It makes their work recognizable and sets them apart from other photographers. When it comes to developing a style, there are a few things you need to keep in mind:
Don't compare yourself to other photographers; focus on finding a unique voice.
Experiment with different techniques; don't be afraid to break the rules.
Be patient; developing a particular style takes time and practice.
Use Local Hashtags
Anyone looking to get local followers on Instagram can never go wrong with leveraging local hashtags. When you use a local hashtag, your content has the potential to be seen by anyone following that hashtag.
For instance, if you are a business in Los Angeles, California, you could use the hashtag #LosAngelesBusiness.
This is a great way to connect with potential customers who might be interested in what you have to offer!
Local hashtags not only help businesses to be discovered by locals but also allow businesses to connect with other local businesses. One can also tag popular landmarks, events, and other things specific to your location. This is a great way to create partnerships and build relationships with other businesses in your area.
Occasional Giveaways Won't Hurt
If you want to get free local Instagram followers, hosting giveaways is one way to do that. People love free stuff, and if you're giving away something relevant to your business or brand, it'll be an easy way to get more followers who are interested in what you do. Plus, it doesn't have to be a big giveaway – even something small can be enough to attract new followers. Ensure you're clear about the rules and requirements for entering and promote the giveaway well in advance, so people have time to enter. And who knows, maybe your giveaway will be so successful that you'll end up with more followers than you know what to do with!
Interact With the Most Recent Local Posts
If you're looking to get more local followers on Instagram, one of the best things you can do is interact with the most recent local posts. For starters, it's a great way to connect with your community. By interacting with recent local posts, you're showing that you're interested in what's going on in your community. And not only will this make you more likely to gain new followers, but it will also help you build stronger relationships with the people who already follow you.
Use Comments the Right Way
Anyone who's used Instagram for more than five minutes knows that one of the best ways to get more followers is to engage with other users. But what's the best way to do that? One tactic that's often used is leaving questions as comments. You open up a dialogue with other users by asking questions, which can help you get more local followers. And since you're more likely to get a response from someone if they're from your local area, this is a great way to connect with like-minded people. Plus, it doesn't hurt to be witty or funny when you leave your comments.
Take Advantage of the Geo-Locate Feature
If you're unfamiliar with the Geo-locate feature on Instagram, it's a handy tool that lets you share your location with your followers. And if you're trying to boost your Instagram account by attracting more local followers, this is a great way to do it. When you use the Geo-locate feature, your posts will appear in the "Explore" section for users searching for content from your area. And since Explore is one of the first places people look when using Instagram, this is a great way to increase your visibility.
Conclusion
There you have it – how to get local followers on Instagram with minimal effort. By using these methods, you'll be able to connect with more people in your community and promote your business or brand to a wider audience. So what are you waiting for? Get out there and start growing your Instagram following today!
Are you looking for a proven Instagram growth service? Do not hesitate to contact us right away. Our team of social media experts will be more than ready to assist you!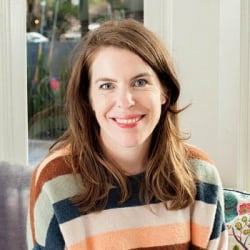 Latest posts by Mattie Schultz
(see all)