Over the years, Instagram has become the go-to hub for entrepreneurs, newbies, and established to give a massive boost to their businesses. But as you might know, getting many followers on the platform is not easy. Hence, Instagrammers tend to resort to get-rich-quick schemes that claim to increase their follower count to thousands in a few minutes. Do such schemes work? Can you really get real 1k followers on Instagram in 5 minutes? The simple answer is a resounding NO!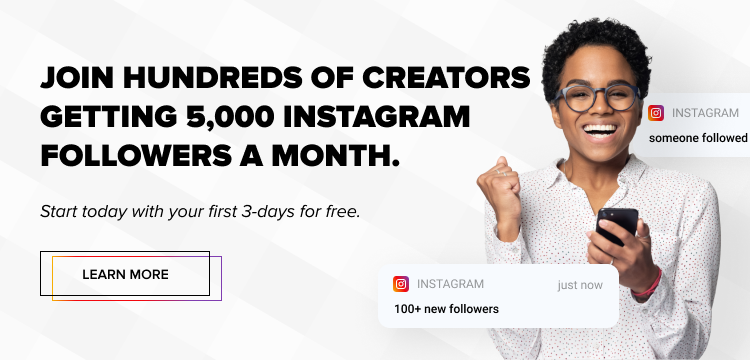 Why Can't You Get 1k Followers on Instagram in 5 Minutes?
When a website claims that it can get you thousands of followers on Instagram in just a few minutes, it is a scam. They may take your money and go off the grid, leaving you with a few hundred bucks less in your bank account. However, it is possible that they actually add 1k followers to your Instagram account. But it is quite likely that they are fake followers, meaning they are simply a series of accounts created by the same person.
In very few cases, and we mean very, very few, you may end up with real Instagrammers following your account. But they are still paid followers who have no interest in your posts and stories. They may interact with your feed posts once or twice, but they will never look back at your account after that. Either way, the money you spend getting those followers will be as good as dumped in the bin. Thus, the only way in which your business can become successful on Instagram is by properly amassing organic followers.
How to Get More Followers on Instagram in a Proper Way?
We may have started with some bad news. You cannot get 1k followers on Instagram within minutes unless your post or story goes viral overnight. Even then, it might take you a while to amass thousands of followers. But here's some really good news that will change your life for the better. It is possible to get 1k Instagram followers in a short time. All you need to do is keep updating your profile with quality content, make sure to add the relevant hashtags, and keep at it even if your initial posts don't get much engagement.
Another excellent news for you is that you don't have to do much or throw truckloads of money to reach the required number of organic followers. Try these four ways for a few weeks and behold your ever-growing follower count by the end of the month!
Engage an Organic Growth Service
Don't have time to update your feed with regular posts and stories? Let an experienced, professional hand do the work for you! Hire a reputable organic growth service that guarantees real engagement with your account in good time. You don't need to blindly trust them, though. Start with their basic or beginner's package, and check if they provide the desired results. Only then can you consider upgrading your subscription.
A typical organic growth service analyzes your posts, determines your target audience, and promotes your account to the relevant Instagrammers through well-established, Premium accounts. Thus, their followers become your followers, and only those interested in your content will follow you, so you don't need to worry about losing engagement in the long term.
To be more specific, Instagram growth services will provide a dedicated account manager. They will pick out established accounts that are best suited to attract real Instagrammers to your profile, those who are genuinely interested in your type of content. Finally, they will DM hundreds of people daily, including a link to your account, adding it in the most natural, conversational way!
Get to Know your Audience
What if you don't trust the organic growth service enough for them to determine your target audience? You can ascertain your demographic on your own and just let your dedicated account manager know of your results. The direct target audience is easy to determine. For instance, if you are in the business of selling kitchen appliances, then the obvious market will be housewives, house husbands, and cooks.
What about the indirect audience, however? People won't necessarily need a kitchen appliance for themselves. They may wish to give a gift to someone else, use it for their restaurant business, or simply donate it to charity. Target all other possible demographics, like real estate agents, and you are good to go!
Ensure Quality and Consistency
The growth service will generate organic growth; maybe not 1k followers on Instagram in 5 minutes, but a rapid flow of authentic profiles and real users who are genuinely interested in your business. However, if your content isn't engaging or consistent enough, then they may start unfollowing you after a while. Hence, as professionals send growth your way, you need to focus on holding your followers' attention.
If you have posted quality content so far, try to think up something of even better quality this time around. Rest assured that your new followers' tastes will be equally refined! Additionally, try to post your content regularly. Set up a posting schedule. If you are posting once every week, then ensure that you don't miss a single week. It is a bad idea to keep your followers waiting for a long. And if you don't have time to create and post content, hire a professional content creator to get the work done for you!
Don't Forget about your Bio
When a potential follower visits your Instagram profile, the first thing that they will notice is your bio. They might decide to leave without even checking out your posts if there's nothing there. While filling out the bio, ensure that it isn't too long or too short. Too short, and people may think you haven't made an effort; too long, and they may get bored before reaching your content. Keep it simple, unique, and get straight to the point. The accepted format these days is your profession, hobbies, location, and contact information in that order. Location and contact are optional.
Get Active Followers and Avoid Fake Ones
While the allure of rapidly gaining 1K followers on Instagram is tempting, it's crucial to prioritize quality over quantity. Active, engaged followers not only legitimize your social media presence but are also more likely to convert into customers or loyal fans. To attract these high-quality followers, maintain an active account by not just posting regularly but also interacting with your audience through comments, live videos, and stories.
Be cautious of services that promise quick follower gains, as these are often fake accounts that can lower your engagement rates and harm your brand's credibility. Instead, focus on organically growing your follower base by delivering valuable, engaging content and fostering authentic interactions, which will lead to long-term social media success.
Are You Still Considering Getting 1K Followers on Instagram in 5 Minutes?
It is a wildly attractive offer, and many people looking to improve their social media presence get pulled into it. But now you know that the kind of followers you get simply isn't worth the money spent. If you are looking to impress someone, maybe a prospective client or a potential date, then you may consider going for get-rich-quick schemes like these. However, note that they may conclude that you're a fraud once they check the engagement rate of your posts.
So, can you get real 1k followers on Instagram within a few minutes? No. Can you get thousands of followers (nearly 5000) in a month's time? Yes! Hiring organic growth services is the way to go. It is always better and more beneficial to take the tried-and-tested organic path than going for something that may turn out to be a fraud.
Under normal circumstances, without the use of growth services, even if you have set your target audience and updated your account with regular posts, it may take you months or even years to gather a good enough fanbase. By that time, you may already have experienced huge losses in your business due to a lack of marketing, and you may have nothing to offer your new customer base. Thus, we recommend that you subscribe to an organic growth agency soon after setting up your business so that you will have a growing stream of customers in a month or two.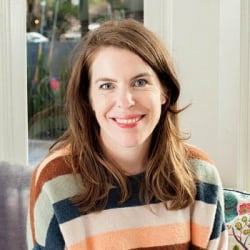 Latest posts by Mattie Schultz
(see all)