Social media platforms are the go-to for many of us to socialize, learn new things, and entertain ourselves. And with Instagram video downloads on the rise, it's never been easier to treasure your favorite clips. Whether they're DIY projects that teach you new things or funny clips that make you laugh, you may like a video so much that you'd want to save it, so you can watch it again.
Or maybe you're an aspiring or established IG influencer who posts videos more often to grow your account. Chances are, you would like to download those videos for your personal archive. Wondering how to get more Instagram followers? Well, video content, when combined with a trusted IG growth service, can expedite the process of growing your follower base on the app.
No matter if you're an influencer or regular Instagram user, you'd feel the need to download Insta videos from time to time. So, what are your options? Unlike TikTok, Instagram doesn't have a downloading option. You can download the video on TikTok by clicking on the 'save video' option, but there is no such option on Instagram.
So, how to download videos on Instagram if you want to watch them later? Or maybe you want to share that video with a friend who's not on Instagram. A hopeless case, or not?
The good news is that there are ways to go around this shortcoming of Instagram. Let's explore how to download videos from Instagram.
Methods to Download IG Videos
One of the most common methods to download an IG video is through screen recording. If you have an iPhone, the screen recording option is already available. Go to Settings and click on Control Center. You can add screen recording through customizing control. Exit and then swipe up. You will see the screen recording option.
Go to your Instagram apps and click on the recording button by swiping right. The screen recording will start, and you can record anything from there. Plus, you can cut and edit the recording after saving it into your Photos folder.
But, here's the catch. The quality of these screen recording videos is not very good. Plus, this option is time-consuming. If you want the same quality of the video, you need to go for another option – a third-party application. There are a lot of apps that are available on both iOS and Android. You can use these applications to download Insta videos.
How to Download Instagram Videos From Your Own Profile
If you've made a spectacular video on your IG story, and you're worried that it will vanish, then don't worry. After you're finished recording the video, there's a download option right beside the volume button. Just hit that option, and the video will be saved to your gallery.
If you've posted the story and are worried that you can't download it, then there's a solution for that too. Head over to your story, and tap the three dots visible in the lower right corner of your screen. The app will present you with a 'save video' option. Click on that option, and the video will automatically be downloaded to your gallery.
How to Download Instagram Videos From Someone Else's Profile
It's frustrating when you can't download a video you really like, especially when you don't have an iPhone and can't use the screen recording option. But hey, don't worry! There's a hack for that, too: third-party apps.
You can easily download a third-party free app that will help you download videos from anyone's Instagram profile, including your own, without much struggle. The steps are simple on every app. Typically, you'll first download the app from Google Play or the App Store. The most used app right now is Instake.
Once you've installed the app, log into the downloaded app with your credentials. Go to the Instagram app and copy the link to the video you want to save by clicking on three dots. You can either repost or press X to exit. After doing that, your video will automatically be saved to your gallery.
Takeaway
Downloading videos on Instagram is a tough job, but there are ways available to download the videos of your choice. You can use the screen recording option if you've got an iPhone or get a third-party app that will help you download the videos from any account – yours or someone else's!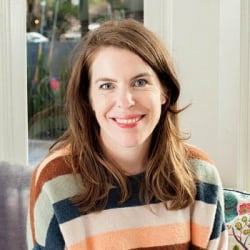 Latest posts by Mattie Schultz
(see all)