Have you ever won an Instagram giveaway? Many people who win such prizes become loyal customers of the brand.
Whether it's a discount coupon or a newly launched product, people love winning free goodies, and you should leverage that in your business.
Instagram is a vast market where you can find a fanbase, boost your sales, get better PR and collaborate with your favorite brands, all with a bit of effort.
Instagram giveaway is one of the most effective social media marketing methods to put your brand's name out there and bring in more traffic; always a win-win for you.
But, running an Instagram giveaway for the first time can be tricky. As such, it makes sense to clearly understand the ins and outs of Instagram giveaways before launching one.
Read on to learn when and how to run a giveaway campaign on Instagram:
When Should You Run Your First Giveaway on Instagram?
Before you learn how to run a giveaway on Instagram, it's essential to know the right time to launch your campaign. Are you a small business looking for better brand outreach? Or maybe you are a manufacturer trying to promote your products? No matter what your business, running an Instagram giveaway can help in so many ways.
Giveaways draw more people to your account, eventually boosting your sales and brand awareness. In addition, when people actively participate in one of your giveaways, it draws other collaborators' attention towards you – yet another win for you.
Whether you want more Instagram followers or wish to promote a product/service without spending a lot, try hosting a giveaway on your Instagram account, and the results are sure to impress you.
How do you make a giveaway on Instagram?
So, are you ready to run your first Instagram giveaway? We have listed some easy and practical tips to make your first Instagram giveaway a massive hit. So, follow along and learn how to host a giveaway on Instagram the RIGHT WAY!
Step 1: Determine the Prize
First things first, why should your followers participate in this giveaway? What would they get in return? Is it a product, a service, or a discount?
Start by choosing an attractive and valuable prize for your followers. But don't overspend or skimp while selecting an award because that might not be sustainable for your business. Instead, choose a prize that represents your business and is helpful for the users.
Step 2: Instructions to Win the Deal
Next up, how can people win your giveaway? Make sure to write clear and easy instructions for your fans to participate in the giveaway. For example, should the entrants mention someone in the comments section? Or you might want them to invite more people to follow you. Or you maybe want them to share a picture with your product on Instagram.
Participating in Instagram giveaways is easy because the rules are straightforward. First, the participant fulfills your specified requirements, such as tag friends and enter the contest. Then, you pick a random name from the entrants and hand them the prize; easy cheesy.
But don't forget to write these instructions in your giveaway or contest announcement because people often overlook important details, which might increase your workload.
Step 3: Reason for Your Giveaway Campaign
Instagram giveaways can bring several positive changes to your business. Here are some major goals behind most Instagram giveaways:
Growing Your Following: Wondering how to grow an Instagram following? Well, Instagram giveaways and collaborations are among the best strategies to grow your audience organically and supercharge your brand outreach.
Promoting a Product/Service: If your new product or service doesn't cross people's Insta feeds, they won't know about it! So launch it as a winning prize to see the ball rolling!
Increasing Brand Visibility: Do you have inactive followers? Then, it's time to stir some spark and engage them in an awesome giveaway.
Step 4: How About Branching Out?
If you're a small business struggling to grow its fanbase, think about branching out and connecting with other brands. Collaborating with other companies or brands will give your brand more exposure and views, which is crucial for brand visibility and business growth.
Step 5: Stand Above the Pile
A successful Instagram giveaway doesn't stop at handing the prize to the winners. Instead, you can use it as an ongoing growth strategy. Once you have decided on the prize and entry criteria, run a unique hashtag that maps out to your business objectives.
For example, if you're giving away a skincare bundle, a hashtag like #WinGoodSkin can make you stand out from the crowd. Catchy hashtags are essential for social media marketing as the trends keep changing, and you have to keep up with them.
Step 6: Don't Set it & Forget it
Successful Instagram giveaways follow a specific timeline. When your giveaway's ending time is short, or if you're making a limited-time offer, it can develop a sense of urgency in the audience. As such, they're more likely to participate in the campaign early on.
Also, make sure to specify when you'll close accepting giveaway entries. For example, it could be something like 24 hours or 48 hours after the announcement. It would be best to write all rules and timings on the announcement post to avoid confusion later on.
In addition, be sure to design an attractive post, add all necessary information, and choose hashtags to support your giveaway.
Now you're all set for running your Instagram giveaway!
Step 7: Bring the Giveaway On!
With everything being sorted, it's time to launch your giveaway. Now you can post the content you have designed, write rules for entrants, and let them do the rest.
After the giveaway's deadline is over, you should sort the entrants to pick the winner. But how to pick a winner on Instagram giveaway, you may ask!
First, filter out those that didn't fulfill the criteria. For example, if they mentioned a friend in the comments but didn't follow other requirements, you could remove their entries.
Next, use an Instagram giveaway picker to ease things. Pick a winner (or more if you announced that), design another post and announce the winner.
DM the winner(s), get the required information, i.e., their address, and ship their prize.
And you're done with your first Instagram giveaway!
Tips and tricks on how to run a successful Instagram giveaway
Here're more tips and tricks to make your Instagram giveaway a big success:
Optimal Posting Time
It is not a good idea to announce your giveaway at a random time. Instead, determine the time when your target audience is active on Instagram. Doing so will spur more engagement and draw more people to participate in the program.
According to Sprout Social, the best time to post on Instagram is between 10 AM and 3 PM. That's the time when most people are active on Insta. We suggest you follow these stats instead of throwing arrows in the dark!
Follow-Up Posts
Once your giveaway announcement post is live, make sure to back it up with more content. Remember to post short, crisp reminders for people to participate in the contest, excite them, and achieve better outcomes.
PR Outreach
It is also good to get some other businesses or influencers on board and use their platforms to promote your giveaway. This PR outreach is mainly paid, so you'll have to set some budget aside for the promotion.
Conclusion
Instagram giveaways are always fun because people love free stuff (who doesn't like saving?). Whether you wish to promote a new product or your followers' digit isn't moving, you can always excite your Instagram audience with some fantastic giveaways and see the numbers going up. Follow the steps and tips, and tricks that we have shared above to make your first Insta giveaway a success. Happy Instagramming!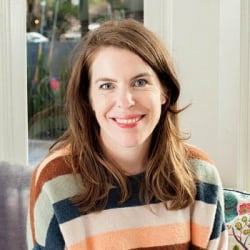 Latest posts by Mattie Schultz
(see all)