It is a wonderful feeling to get a notification from Instagram that you have received a message. They aren't very common unless, of course, you are an influencer or a celebrity. However, you may not always receive the message that you expect; often, it may be downright disgusting. In this case, you may wonder, "Can you delete messages on Instagram?" The answer is thankfully positive!
How to Delete Messages on Instagram?
Imagine that you are an Instagrammer of the highest degree who gets direct messages on a daily basis. But you don't like one of those messages, or all those varied conversations are simply cluttering your mailbox. You may want to delete IG messages directly without having to look at them every time you open your conversations section. Here's how you can do that.
Open your Instagram app from your smartphone. It doesn't matter if it's Android or iPhone; the procedure is almost the same.
Locate the Instagram Direct icon (also called the conversations icon, which looks like a paper plane) and tap it.
All your conversations over the years will open up.
If you have an Android, long-press the conversation that you wish to delete. If you want to delete a single message from that conversation, then simply tap the conversation and locate the conversation you want to delete.
Long pressing will open up an array of options. Select the "Delete" option to delete the message or conversation effectively. iPhone users need to swipe left to open the "Delete" button.
Kindly note that this way, the message will be only deleted for you. The other person can still see the message.
Want to save time and gain free Instagram followers? Try SimplyGram, we offer a tremendous range of features to ensure your Instagram profile can start getting the result immediately after signing up. Plus, followers at an affordable price without putting any effort. Start gaining Instagram followers today.
Are Instagram Messages Deleted Forever?
Instagram doesn't keep the messages that you exchange over the platform. They are usually saved in a temporary database. So once you delete Instagram chat, it will be deleted forever. So make sure that you really want to delete it.
How to Delete an Instagram Chat?
If you want to delete the chat conversation instead of deleting the particular message, you need to follow these steps.
Select the chat icon (small paper plane) on the top right corner of your Insta account.
Instead of tapping the conversation to open the messages, long-press it for a few seconds.
A number of options will pop up. Select the "Delete" button, and the entire chat conversation will be deleted.
Does Blocking Someone on Instagram Involve Deleting All Messages?
If you have blocked someone, then it only means that the other person won't be able to see your profile, including any of your conversations with that person. On the other hand, you can see the messages they have sent so far. But you have the possibility to delete messages on Instagram sent by them. You only won't be able to message them after blocking them, but they can message you if they choose to. However, you won't receive that message.
In essence, if you are wondering how to delete all messages on Instagram, then you can definitely do that on both iPhone and Android. Just swipe left the conversation or long-press it to open up the "Delete" option. However, note that it will be deleted only for you. If you wish to delete a message for the other person, too, then simply click the "Unsend" button after the options pop up. It will be deleted for both of you!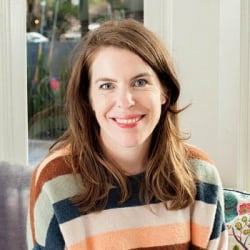 Latest posts by Mattie Schultz
(see all)