Having a seriously solid and results-oriented strategy largely depends on having adequate amount of data and reliable analysis. This will allow any business to continue or refocus their tactics towards what actions work best. Therefore, if you want to have a successful Instagram account that ticks all the boxes towards your business goals, It's important to establish your tracking KPIs, methods of measurement, important milestones, and Instagram reports. Below, we will show you a step by step guide to achieve this. We will also be sharing some tools, such as Instagram Reports+, that can help you in the process.
Step By Step Guide To Create Your Instagram Reports
📌The starting point will be the setting your strategy and establishing your objectives. Without these, there would be no point in measuring anything at all. Simply put, if you do not know what you want to achieve, you will not know what to measure. Take time to analyze the initial situation, the market, your competitors and clients. Take time to reflect and make decisions based on the data you obtained.
📌If you haven't set your objectives yet or are having trouble visualizing how a proper goal is set, you can learn about creating SMART objectives.
SMART objectives are characterized by goals that are Specific, Measurable, Achievable, Realistic and Temporal.
For example:
GENERAL OBJECTIVE: Put links on Instagram
SMART OBJECTIVE: Reach 10,000 followers on Instagram in 3 months to share links
📌Take into account the data and statistics that you are able to extract from your Instagram account. Determine which ones you can use to help you improve your strategies and achieve your business objectives. Set the KIPs that you aim to follow using your Instagram report.
KPI (Key Performance Indicator), refers to a measure that is usually expressed with percentages. These numbers serve as a tool to assess the level of performance of a process, which is linked to the strategy that you mean to execute in order to achieve your objective. With a set of KPIs, you can reflect on the current state of a business with respect to a specific area, and from there act to optimize the strategies. This is why it is so important to establish the KPIs of our Instagram reports correctly.
📌The raw data obtained directly from Instagram will serve you well in working around your KPIs.
The raw or metric data from Instagram that you can easily find are:
ACTIVITY
♦ Interactions: Total interactions, visits to your profile, clicks on the page and clicks on call to action.
♦ Suggestions: Reach and impressions.
CONTENT
♦ Publications: Number of publications, likes, comments, saves, total interactions, profile visits, clicks on calls to action, reach, follow-ups and impressions.
♦ Stories: Total interactions, clicks on the link, profile visits, reach, impressions, follow-ups, navigation (back, next, next story and dropouts), participation and poll votes.
♦ Promotions: Likes, comments, saves, clicks on your promotion, profile visits, emails or other call to action that you have set up in the promotion, total people reached, total impressions, follow-ups, duration, expense and audience profile.
AUDIENCE
♦ Total followers and comparative followers from the previous week.
♦ Featured places.
♦ Age and sex.
♦ Followers according to the time and day.
📌 But we also recommend you to consider the application of certain formulas that allow you to measure standard KPIs such as the reach in Instagram, the engagement, the ROI …
Some formulas to calculate Instagram KPIs that can be greatly useful for you are:
→ ROI (%) = (Return – Investment) x100 / Investment → Engagement (%) = Total of interactions / scope of publication x 100 → Scope (%) = Average reach / Average of followers x 100
→ Increase of followers (%) = Total of new followers – Total of past followers / total of past followers x 100
→ Conversion (%) = Number of conversions obtained on the web of visitors from Instagram / total visits from Instagram x 100
📌Create your own Excel file where you can "dump" your raw data and calculate your KPIs. You can add graphs and charts to make your analysis more appealing and easier to understand.
📌Think about what analytics tools for Instagram can help you optimize your work.
📌On your calendar, mark 3 days from today to set the next date when you will be running your report again. We recommend you do this on a weekly basis.
📌Do not forget that in each update, in addition to downloading the new data corresponding to the period, you must draw conclusions that will help you optimize your Instagram strategy.
How To Export Instagram Statistics?
Unfortunately, the actual Instagram app was not designed for powerful data gathering and reporting. The information we can view from the app still leaves much for wanting and there is no way to export the data from the app to your excel program. So if you are not as willing to use other analytics tools outside of Instagram, your only option is to visit the statistics section weekly and and manually record your results.
Analytics Tools for Instagram
For those who want to optimize their work with the help of other programs, we recommend using analytics tools for Instagram such as:
Hootsuite
Later
Iconosquare
Command
Metricool
Reports +
Of course, if your SMART goal is something akin to gaining 30,000 followers before the end of the year, then we recommend our best Instagram growth service Simplygram.
Metricool Reports for Instagram
One of our favorite applications for Instagram reporting and analytics is Metricool because of the completeness and visual representation that if offers. Some of its most notable advantages are:
It has really attractive graphics that you can readily use to present to your clients if you work in a marketing agency.
It allows you to analyze, manage and measure your account. It does this not only for Instagram, but also for other social networks such as Facebook and LinkedIn.
It is combined with Facebook Ads and Google Ads, so it is super complete.
Shows real time data.
It allows you to create reports automatically and quickly. You can route them directly to your email at certain time intervals.
It makes it possible to closely follow the competition.
It has a very complete free version (although without reports). The paid version starts at €9.99/ month.
Reports + for Instagram and Our Opinion
This mobile application for Instagram analytics includes some interesting uses and features that deserve to be highlighted:
It sends you notifications about important issues concerning your account.
Reports are made based on your own physical location.
You can add several accounts for analysis from the same app.
The first graphics take 3 days to generate.
The first general report will tell you all about: Instagram followers won and lost, new profile visitors, users who have blocked you, viewers of new stories, who other users followed, deleted tagged photos, comments and "likes" that were removed.
Then there are detailed reports (with the premium version) of: visitors, stories, interactions, content and graphics.
You can also configure notifications for when someone stops following you or blocks you.
Overall, we think that the free analysis from Instagram Reports+ is very basic. To really benefit from the application you will have to subscribe to their paid version of $1.99/month which includes access to detailed analysis. This will also allow you to view the list of visitors on your profile; see who viewed your stories; see the users who have stopped following you; get a list of those who blocked you or deleted your comments; see the followers that they liked the most; view those who interacted with your publications; and those who, on the contrary, never pay attention to your content. You can also discover the most popular content and behavior of followers and analyze up to 3 accounts.
And there you have it! We hope this article encourages you to start analyzing all your actions on Instagram so you can maximize your content and optimize your advertising strategy. Don't forget how important it is to keep your focus on your objectives to really get the results you need to grow your business. And if you need help to fast track your game into getting more Instagram followers, sign up for a Simplygram free trial today.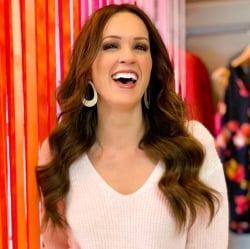 Latest posts by Lorraine Morgan
(see all)