Have you ever had a question or problem with Instagram that you needed help resolving? If so, you're definitely not alone! In fact, many Instagram users have questions or issues from time to time. But did you know that Instagram generally doesn't have a direct support team to address all your questions, concerns, and problems?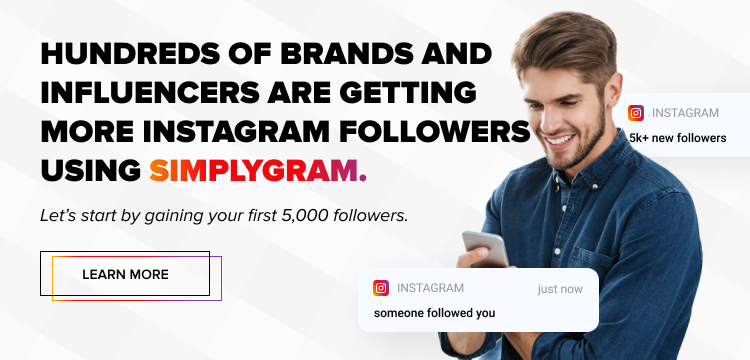 It's a shocker for many that contacting Instagram and getting a human response from the other end is less likely. Instead, Instagram has a different support mechanism. The social media app directs users to a robust help center with hundreds of mini-guides to help sort user issues. Users are expected to read these guides and fix their problems accordingly.
But the good news is that you can call Instagram or contact its customer support center in severe cases, such as a hacked or compromised account, or report a severely offensive post. Plus, timely support becomes more important if you're an established or aspiring content creator working hard to get followers on Instagram instantly and grow your brand.
Let's look at the methods and steps to get Instagram support.
How to Get Instagram Support Through the App?
Instagram is a thoroughly-integrated and inclusive app, with everything you need to run an account built into the network. The steps to solving an issue can vary, but you'll find most solutions in the Instagram help center.
Here's how to contact Instagram support through the app:
Launch the Instagram app on your phone.
Tap the circle-shaped profile menu in the bottom right corner of your screen.
Tap the three horizontal lines on the next screen and locate the pop-up menu.
Select the "settings" button from this menu.
Scroll down the screen to locate the "help" option, open it.
You'll see four options in the subsequent screen, each with a sub-menu.
Tap the "help center" option from this list.
You'll see a search bar and some popular topics on the next screen.
Enter your query in the search bar and explore the subsequent guides.
You'll find most Instagram account-related issues and their solutions within the app. Simply find the articles covering the problem you're facing and follow the steps to fix it.
How to Get Help With Instagram Account Issues?
Wondering how to contact Instagram directly? Instagram's official email address is [email protected], where you can contact Instagram customer service to have serious problems resolved. If you wish to speak to a customer care representative, call its support phone number 650-543-4800. If you're lucky, you'll hear from them! You can use these options if your Instagram account was hacked.
But if this doesn't work out, here's how to get in contact with Instagram support and get help with account issues:
Open your Instagram account and click on your profile circle (it will be on the top right corner of your computer screen and the bottom right corner in your app).
Click the gear icon on the subsequent screen, and locate the "help" button.
Tap the "help center" button from the following menu, and follow the screen.
You'll see a three gear icon/three horizontal lines in the Instagram help center. Tap on the icon.
Now you'll be presented with four main menus with multiple sub-menus revolving around your account issues.
Choose the appropriate option, and explore it further until you clearly understand the recommended solution.
It's difficult to directly contact the Instagram support center, but its integrated support center has everything you need. This is a great help for everyone, especially for businesses, brands, and influencers using various Instagram account growth strategies.
How to Report an Issue to Instagram?
Instagram community guidelines ensure the app is a safer space for everyone. But if you notice something against Instagram's community guidelines, you can quickly report it with a few easy steps.
There are two ways you can report an issue to Instagram.
Method 1: Report Something Directly
To report a post going against Instagram's guidelines, locate the three dots icon on your screen's right side.
Click the icon, and you'll see a pop-up menu.
Find the "report" option from this menu and open it.
You'll see a list of reasons to report that particular piece of content; select the most relevant one, and your report will be submitted.
Note: In some cases, Instagram may require you to provide additional information. For example, when you select "bullying" as the reason to report something, you'll have to specify who is being bullied and so on.
If you have to report a user account, open it and tap the three dots on your screen's upper right corner.
Tap the pop-up menu that says "report."
Next, select the "report account" option and specify a reason for reporting the account in question.
Method 2: Instagram Help Center
Open the settings menu from your Instagram account, and tap the "help" option.
This will lead you to four new options, tap the "Report a problem" bar.
You'll see three options in the following menu; report spam or abuse, send feedback and report a problem.
Select the relevant option and follow the on-screen instructions.
If you want to report a problem with the account, write it in the explanation bar, attach pictures, and hit "report account"
You can also send feedback for the latest Instagram features and report spam or abuse through the central help center. Since this option also lets you explain the problem and attach relevant proof, it's better for grave issues requiring immediate attention or action.
Final Thoughts
Instagram account issues, spam content, and cyberbullying are some factors that can affect your experience on the app. The good news is that Instagram is highly dedicated to making the app a secure place for its users. As such, you can find solutions to many problems directly on the app. For serious issues, you may want to send an email to or call the Instagram support team.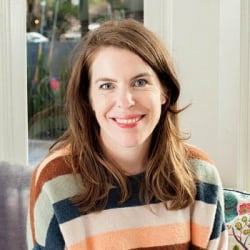 Latest posts by Mattie Schultz
(see all)