Social media has grown over the years and has now become an integral part of our everyday lives. It allows us to stay connected with our friends and family, besides enabling us to see content from our favorite brands, celebrities, and influencers.
Instagram is the most loved social media platform of most people because of its globality. You can upload pictures, videos, reels, and stories to your Instagram account for your selected audience to see and engage with.
Instagram stories allow for a host of features that help users express themselves and interact with their audiences. These features can help boost your Instagram follower base and engagement rates.
Aside from the regular photos and short videos, you can now add music to Instagram stories. Instagram offers you thousands of songs to add to your stories for free. The best part is that the entire process of adding music to your Instagram story is simple and easy. Adding music to your story is also one of the best ways to get followers on Instagram fast. But how to add a song to an Instagram story, you may ask? Follow the steps explained below!
How to Add Music to an Instagram Story
To add music to an Instagram story, open the Instagram application on your mobile and create a story. To do this, swipe right on the home page or press the camera icon on the top left corner of the Instagram app. Following this, you will see the option to capture a photo or video on the spot or select one from your camera roll. Choose the video or photo you want as your story and get creative with the filters, texts, and special effects.
To find the music that fits your story, press the sticker icon at the top of the screen. Next, tap on the music sticker. After you arrive at the music screen, search for a song to add to your story. You have the options to search by song, artist, or album. A preview option lets you hear a short version of the song before selecting it. Also, you can choose from different song categories, such as Popular, Trending, and even various genres like Pop, Jazz, Classic, Rock.
After selecting the music, tap the option to add it to your story. For example, if you post the music on a picture story, it will play for a maximum of 15 seconds. And if you put it on a video story, it will play for the entire length of the video.
The slider bar allows you to select which portion of the song you want to play in your story. The feature appears after you choose a song. You can move the slider bar until you can find the part of the song that you want to play. Moreover, you can tap on the thumbnail to change the album image or replace it with lyrics. Some songs offer a variety of images that you can choose to display alongside.
Once selected, the song will appear as a sticker in your story. That means it will function the same way as any other story sticker, allowing you to move it around and place it on your screen wherever you please. The size of the music sticker can also be adjusted by pinching in to shrink it or pinching out to expand it.
If you put a video on your story, you can pin down the music sticker to a particular user or object in the video, meaning that your sticker will move along with the person or object's movement.
After you are satisfied with the song, the image, and the timing, you can post it to your story by pressing the "Done" button on the top right corner of the screen.
Adding Music From Other Platforms
Instagram also allows you to add music to your story from other platforms. That's great because if your favorite music is not available on Instagram, you can post it from another platform. Or maybe you feel more comfortable posting from a music app than directly via the Instagram app. You can use third-party applications, such as Spotify, Apple Music, or SoundCloud to share the music you want onto your Instagram story.
Open up the third-party app and go to the song you wish to share. Next, tap on "Play Music" and go to the options button (on Spotify, it is represented by three dots on the top right corner of the screen) and select the share option. Finally, choose the option to upload the song on Instagram stories. The song from Spotify will then open in your story, and from there, you can get creative with the story by adding texts, time, lyrics, and more. Again, once you're satisfied with the music, tap "Done" to upload it to your Instagram story.
Frequently Asked Questions
How to Add Music to an Instagram post?
Sadly, you cannot add music to an Instagram post directly from the app. To add a song to a video post, you will need to use a video editing tool or app. Using the tool, you can add your favorite music to your video before posting it to your feed. But remember that you cannot post music with your pictures, not even via third-party tools.
Is Instagram Music Available Everywhere?
Unfortunately, Instagram Music is only limited to selected countries at the moment, meaning that not everyone will have access to it. Instagram Music is currently available in the US, UK, Australia, New Zealand, Sweden, France, Canada, and Germany. So if you live in a country where the feature is available, you can start posting songs to your stories immediately.
Final Thoughts
Instagram Music is an innovative and fantastic feature that allows users to express themselves to their followers through their favorite tunes and songs. This interesting and fun feature is not available on most other social networks. You can now follow the steps explained above to add your favorite music to your Instagram stories and trigger engagement with your audience. And by making your Instagram account public, you can increase the reach of your stories and get more people to follow you on the app.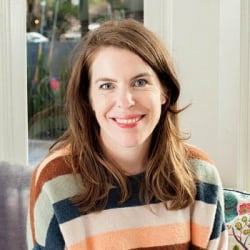 Latest posts by Mattie Schultz
(see all)