Updated 08/30/2020
Instagram's story feature has been widely used by businesses, influencers, celebrities, and brands to engage with their audience and allow conversions. You have many options to use Instagram for business. Adding links in your Instagram stories helps drive traffic to your website. This can help boost your conversion rates or sales.
But how to add link to Instagram story? Let's have a look.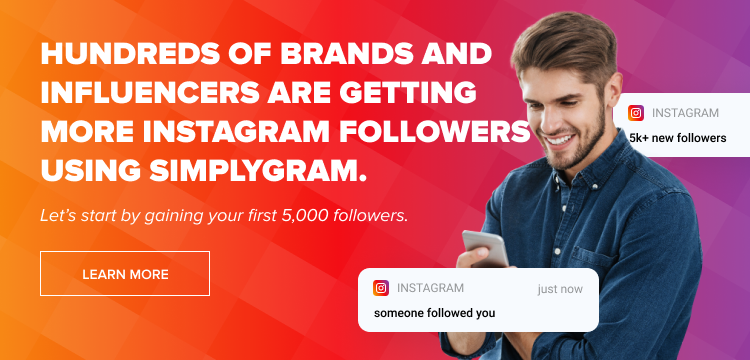 Steps to Add Link to Instagram Story
Open the Instagram app on your mobile phone.
Swipe left to create and post a story.
Choose the 'chain icon' (or link icon) from the list of icons in the top-right corner.
You can also open the stickers panel and search for the link sticker. Once selected, you can place the sticker anywhere on your story.
Click '+URL' to add a link.
Type or paste the URL in the given box.
Hit 'Done' at the top right.
Select '+Story' at the bottom right to publish your story. You now have a link in Instagram story.
Remember that you can only add 'one' swipe up link or sticker link per story.
How to Drive More Traffic from Instagram Stories Using Links
A simple yet effective way to help generate massive traffic with this option is to add a clear 'Call to action' (CTA) on Instagram story.
A CTA will encourage your followers to swipe up and be directed towards the business or brand you're trying to promote.
But, a CTA doesn't necessarily need to be some kind of text. It could be in the form of a sticker, GIF, or a simple verbal call-out.
It is also a good idea to add a link to your story with music in the background. Check out how to add music to Instagram story.
What if you have less than 10k followers?
You might be already looking for the 'link' option in your story for your small startup. But you are unable to spot it, right?
Unfortunately, you wouldn't.
You can only add a link to your story when you have a verified account with over 10,000 followers or a creator/established brand account.
So, we encourage you to use organic growth strategies to increase your follower count. Learn how to grow your Instagram followers.
We hope Instagram will soon make the 'links in Instagram stories' option available for all accounts, whether big or small. But we can't tell how soon that might happen. Until then, if you haven't yet unlocked the swipe-up feature, you can rely on the following methods to drive traffic.
Add a Link to Your IGTV Video
With fewer followers, you could drive traffic from your IGTV video. Simply add the 'swipe up' link to the IGTV video. It isn't as direct as adding a link to the IG story. However, one of the pros is that you can add more than one link to the IGTV video.
Steps to Add a Link to Your IGTV video:
Upload a video of a minimum of 15 seconds to your IGTV. Add clickable links in its description.
Now, create a story with a call-to-action to swipe up and go to the video's description. Tapping the downward arrow beside the video's title will drop down the video description. The viewers can find your added links here.
Go to the link (or chain) icon at the top and click on the 'IGTV video.'
Your viewers can now access your IGTV video from your story via the Instagram swipe up feature.
Add a link to an Instagram Shop from Your IG Story
For this, your account should have Instagram shopping activated. Once enabled, you can add a link to the shop from your IG story.
Follow these steps to add the link to your Instagram shop.
Enable your Instagram Shop.
Create a story on your account. Tap the link icon at the top and click Shop.
Your followers can now directly access your Instagram shop via the link in your story.
Direct Your Followers to Open the Link in Bio
Instagram also allows you to drop your website's link in your bio. Most brands have successfully used the 'link in bio' feature to drive the audience to their websites. You, too, can capitalize on this feature.
But remember that you are restricted to putting up one link at a time in your bio. Make sure that your post with the 'link in bio' phrase is relatable to the current link in your bio or update it otherwise.
This method is not as flexible as others, but it definitely helps drive traffic to your website.
Final Words
You have learned to boost traffic to your website via adding a link in your Instagram story and other options. All of the options discussed above are effective in driving traffic to your website from Instagram. Use these tactics and other brainy strategies to supercharge your business growth and brand awareness.
Latest posts by Mattie Schultz
(see all)