Social media originally started as a fun getaway from the hustle and bustle of everyday life. Today, it is an industry worth billions of dollars. Whether it is YouTube, Facebook, Instagram, or Twitter, social media platforms have taken the world by storm.
Instagram first came around in 2010 and is one of the most popular social media networks right now. What started as a simple photo-sharing app has now grown into an essential marketing tool for businesses. Plus, it has turned into a lucrative income source for influencers and content creators.
Instagram influencers are a perfect example of people who have established fulfilling careers on the social media platform. While the job of a social media influencer may seem like an easy feat, the truth is not how it might seem on the face of it. 
To begin with, it can be challenging to build a social media follower base that you can monetize and rely on for a livelihood. But as success gradually comes to you, you'll start to reap the fruits of your labor (and maybe in a big way!).
That said, let's discuss how much money Instagram influencers make.
How Much Do Instagram Influencers Make With 1 Million Followers
Influencers make money by creating and posting content on social media platforms. But it takes time and effort to reach the point where you can monetize your Instagram content unless you're already an established celebrity or public figure in the offline world.
Having a million people to follow you on Instagram is no effortless task. It takes years of effort and hard work to reach the mega influencer stage. When influencers build a following of over 1 million, they can make up to $250,000 per sponsored post.
These numbers vary depending on elements like the influencer's niche, engagement rate, relevant audience, and more. Plus, it depends on your strategies to monetize your Instagram influence.
Some influencers just depend on sponsored content, endorsing other brands in their posts. Others use multiple methods, such as sponsored posts, affiliate marketing, brand advertisements, and selling their own product line or services.
Influencers with greater engagement in the form of likes, comments, and shares take home even more income. Brands give engagement metrics more significance than follower count. After all, what good is an Instagram following if there is no interaction between you and your followers? Brands will be ready to pay even more if a post can reach more of their potential customers.
How Much Do Instagram Influencers Make a Year
According to a recent report, influencers with an average following of a few hundred thousand followers make between $30,000 and $100,000 per year through sponsored posts and affiliate marketing. And the most popular Instagram influencers, with over 0.5 million followers and higher engagement rates, make $250,000 on average per year.
While these numbers sound great, especially considering that it comes from posting content online, the average income range is pretty wide. Some may succeed, whereas others may not, so it is all about putting in the time, effort, and resources to grow a lucrative business.
How Much Do Instagram Influencers Make Per Post
There's no doubt that successful Instagram influencers earn a significant amount of money. They do a lot of sponsored content or paid partnerships, which varies in terms of pay and the company behind the sponsored posts. While more prominent brands have more budget to spare on influencer marketing with popular creators, smaller brands reach out to micro-influencers for support.
Influencers with over a million followers on Instagram can earn an average of $700 per sponsored post. And depending on your popularity and engagement rates, you can charge several thousands of dollars per post. For instance, Instagram influencer Violet Summers earns $1000 to $17,000 per sponsored post.
As for content creators with 100,000 followers, a paid partnership can earn them around $200 or more per post. Influencers with a few thousand followers, such as 10,000 or 15,000 followers, are called micro-influencers. These influencers can earn money, roughly between $80 and $100 per sponsored post.
But as stated earlier, engagement is the key here. Micro-influencers with higher engagement rates can get paid even more than $200 per sponsored post.
How Many Followers on Instagram to Get Paid
Instagram has over a billion users, a massive market for brands and businesses. For influencers, it means a huge 'followers market' to tap into. But getting hundreds of thousands of Instagram users to follow you is no easy task. While consistent and quality content creation is the key to growing your Instagram account, you can expedite the process by using reliable Instagram services.
Influencers can make money on Instagram even with 1,000 followers, provided they score higher on the engagement metrics. In other words, it means brands may approach you for collaborations if you have 1,000+ followers and decent engagement.
Suppose you have 5,000 Instagram followers, but your engagement rate is negligible. In that case, brands may hesitate to collaborate with you because they see a low engagement rate as a risk.
Remember that likes, comments, and shares on your posts make a world of difference. With a niche but enthusiastic fan base, anything is possible because brands that target niche markets would want to invest in accounts that can help them generate leads and make sales.
Final Thoughts
Some people become influencers for fun, whereas others pursue it as a full-time career. And the serious influencers see themselves branching out into a small business over the years and even hiring experts to manage their personal finance. Pursuing Instagram may not be worth it for everyone, but it does bear fruit for those who know the strategies and put in the required time and effort.
If you wish to test the waters and explore new hobbies or career options as a side hustle, try your hand at Instagram influencing. Who knows, it might be your first step to becoming the next Instagram millionaire!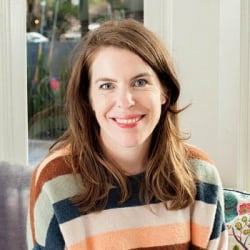 Latest posts by Mattie Schultz
(see all)