Instagram is all the rage amongst millions of social media users around the globe. It is arguably the most popular social media platform for influencers of all kinds, from fitness geeks and motivational speakers to beauticians and artists.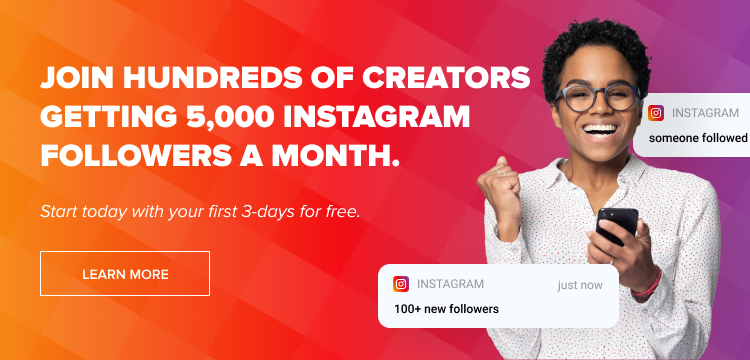 Beauty influencers like Huda Kattan have established globally renowned brands based on their Instagram influence. On the other hand, Cristiano Ronaldo, Ariana Grande, Kim Kardashian, and the like charge thousands of dollars per sponsored post or celebrity endorsement.
But, you are not a celebrity with millions of followers, so can you make money on Instagram? The answer is a resounding YES. With the right strategies, everyday people too can earn income from Instagram as a side hustle or full-time income source.
All of this might seem overwhelming and even intimidating at first. But, the truth is that thousands of 'ordinary people' have already established a say in their niches on Instagram.
Making money with Instagram is not rocket science! Who knows, with hard work, a solid Instagram growth strategy, quality content creation, and the top Instagram growth service on your side, you might be the next Instagram celebrity who makes tens of thousands of dollars per month.
Let's discuss what happens after you get 100 Instagram followers and how you can start making money.
What Happens When You Get 1000 Followers on Instagram?
While having many Instagram followers isn't the only thing that matters, it is still crucial for attracting brands and monetizing your account and content. Getting to 1000 followers on Instagram is the first milestone that can open many doors of opportunities for you.
After you have 1,000 Instagram followers, you become a nano influencer. Nano influencers are individuals having 1,000 to 5,000 followers on Instagram. At this point, brands will start reaching out to you with collaborations and sponsorship offers. Depending on your follower count and engagement rates, you can charge $30 to $50 per Instagram post as a nano influencer.
Nano influencers can capture the attention of brands if their followers like, share, or comment on their posts consistently. On the other hand, little or no engagement with your content indicates that you don't have real followers, or maybe your followers are not interested in your posts.
As someone with 1000 to 4000 followers, your next goal should be to cross the 5000 followers milestone, so you can become a micro-influencer. Micro-influencers on Instagram charge $50 to $100 per sponsor post. And going forward, you'll achieve macro influencer status with more than 100,000 followers and will be able to earn from $700 to several thousand dollars per sponsored post.
Aspiring and newbie social media influencers must know that engagement is the lifeblood of making money on Instagram. Companies and brands don't want to waste their money, so they look for Instagram influencers who can practically influence the choices of their followers.
Here're the best ways to grow and nurture an engaging and loyal community on Instagram:
Create high-quality content
Post consistently
Interact with your audience
Get help from an organic Instagram growth service
Promote user-generated content
Collaborate with other influencers
Once you cross the 1000 followers milestone, be sure to go about influencer marketing carefully because your followers count on your suggestions, and even a minor mistake could tarnish your image. Avoid posts promoting unreliable or poor-quality products or services.
It is a good idea to ask for product samples from brands that want to collaborate with you, and endorse them only if you're satisfied with the product. Doing so will help expand your follower base even further and boost your credibility.
Final Thoughts
Being an Instagram influencer isn't just about earning money, and it shouldn't be either. As an effective influencer, you must create valuable content that positively contributes to your Instagram community. It is a good idea to focus on your followers' needs, be authentic, and stick to your core values. The money will eventually follow you!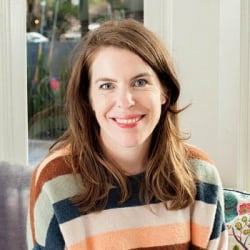 Latest posts by Mattie Schultz
(see all)