Are you looking to grow your Instagram account and need a service to help you out? Well, you've come to the right place because today, we'll discuss the 20 best Instagram growth services. Below you can find excellent sites with proven results and read more about their features, pros, and cons.
Top 20 Instagram Growth Services
Want to find out which is the best Instagram growth service 2022? We put together a list of 20 excellent sites you should look at if you're interested in growing your audience.
SimplyGram
SimplyGram is the best organic Instagram growth service that promises you to gain 5,000 new followers each month. If you're looking for a secure way to grow your following securely and get followers interested in your niche and content, SimplyGram is the route to take.
| | |
| --- | --- |
| Pros | Cons |
| No need to share your password | The more advanced plans are costly but deliver the promised results |
| Organic growth | |
| Compliant with Instagram Terms of Service | |
Features
This service uses a Mother/Child method to grow your following. This means they create accounts on your behalf that get in touch with your target audience. They also use AI-powered optimization to achieve the best results. In addition, you get access to customer support 24/7, an account manager, and 1-on-1 consulting.
Kicksta
Another trusted service many turn to is Kicksta. Like the previous site, Kicksta offers organic growth and followers who enjoy your content.
| | |
| --- | --- |
| Pros | Cons |
| AI-powered technology to deliver organic followers | It's costly |
| Easy to use | |
| 14-day money-back guarantee | |
Features
As we already mentioned, Kicksta promises organic growth through AI targeting. In other words, they don't spam your account with random bots but search for people within your industry and niche. The site offers three plans to choose from and a month-to-month commitment. After that, the service targets your competitors, gets information from them, and uses it to build your following.
Nitreo
Nitreo is one of the best Instagram growth companies on the market. The service offers two plans, Essential and Speed, depending on the results you want to achieve.
| | |
| --- | --- |
| Pros | Cons |
| Very straightforward to use | Doesn't ensure permanent results |
| Grows the audience organically | |
| Uses different methods to reach your target audience | |
Features
Nitro uses various ways to grow your audience. For example, the service practices the follow and unfollow method, likes photos and stories, and leaves comments instead of you. This is a good way to engage the audience, but it doesn't promise permanent results.
Buzzoid
Is Buzzoid the best Instagram followers service? This service might not be on top of the list, but it's a trusted site many people use.
| | |
| --- | --- |
| Pros | Cons |
| Promises instant delivery | Doesn't reveal how you get the followers |
| Simple to use | |
| Doesn't require a password | |
Features
Buzzoid doesn't fully reveal how it grows your audience or gets you likes; it only reveals that it uses a unique system developed by its team. The site promises instant results and offers various price ranges. Thankfully, you don't need to give away your password or personal information.
Seek Socially
Seek Socially is one of the best social media growth services that assign a manager to your account. This means they will discuss your needs, then recommend the best route.
| | |
| --- | --- |
| Pros | Cons |
| Organic growth | It's costly |
| Designated account manager | |
| Different growth methods | |
Features
Unlike many other growth services, Seek Socially assigns your account a manager that discusses your needs, then promotes your profile. The platform uses an AI Instagram technology and a Boost ™ technology to discover the best users to target. Some of the other ways the service grows your following are by commenting, liking, story viewing, hashtag targeting, user targeting, etc.
Combin
Combin is an Instagram growth service that helps you grow your followers but can also serve as a planning and scheduling tool. It's super-easy to use and offers two types of subscriptions.
| | |
| --- | --- |
| Pros | Cons |
| Organic growth | The unfollow method sometimes doesn't work properly |
| Offers a tool for scheduling and posting stories and photos | |
| Free trial | |
Features
Combin will grow your audience using various methods. The platform allows you to track your analytics, see who unfollowed you, massively views stories, identifies the best accounts you should interact with and can serve for scheduling posts. Does this make Combin the best Instagram management app? It's definitely one of the simplest to use since it merges both worlds.
Ampfluence
Ampfluence offers a consultation with you in order to discover what your account needs. The site also has the same services for your TikTok, Twitter, and Pinterest.
| | |
| --- | --- |
| Pros | Cons |
| Human-powered service | It's expensive |
| No bots | |
| Available for cross-promotion on various social platforms | |
Features
According to Ampfluence, their work is human-powered, so you won't have any issues with bots or fake followers. After the first consult with their team, they'll craft a strategy and explain the following steps. The service uses targeting, follows accounts within your niche, engages with their content, and more.
Mr. Insta
Mr. Insta is one of the more interesting choices on the list since it offers a free way for you to get followers if you follow ten targeted profiles every 48 hours. The service also has a paid plan with numerous benefits.
| | |
| --- | --- |
| Pros | Cons |
| Free option | Doesn't list enough information on how they get the new followers |
| Shows results within 48 hours | |
| Doesn't require your password | |
Features
Although Mr. Insta promises new followers and likes, the site doesn't fully disclose which method they use. They won't ask for your password and offer 24/7 support for their subscribers. The site also offers premium services for other social media platforms.
Upleap
According to Upleap's site, this is the best Instagram growth service on the market. They have been around for a while, so many people find them reliable.
| | |
| --- | --- |
| Pros | Cons |
| No password needed | Doesn't disclose how it targets new followers |
| Affordable | |
| Fast results | |
Features
Upleap is one of the more affordable services on this list, with three different packages to choose from. The site offers you 24/7 customer support, but they don't fully disclose how they target the new followers. Since it's one of the cheapest services, you can give it a try and see if it works for you.
AiGrow
As the name suggests, AiGrow uses data from artificial intelligence to grow your following. The site promises fast results, and you'll get a dedicated account manager when working with them.
| | |
| --- | --- |
| Pros | Cons |
| Human-powered | It's expensive |
| Free trial | |
| Organic growth | |
Features
Aside from Instagram growth, the service can help you in content creation, planning, influencer marketing, and other analytics tools. They use the follow/unfollow method and target accounts based on various features such as location, hashtags, etc. After you pick your plan, you'll get in touch with your account manager, who will ask you detailed questions. The next step is planning your strategy and delivering it.
Instamber
Instamber works a little differently than the other services we talked about. This site uses intelligent targeting to find the best audience and advises you on how to create the best content. They also engage with the targeted audience and increase brand awareness. The site offers the same services for your TikTok and Twitter.
| | |
| --- | --- |
| Pros | Cons |
| Smart targeting | No free trial |
| Automated actions | |
| Detailed analytics | |
Features
The intelligent targeting feature uses location, hashtags, language, and gender to find the best audience for your business. Next, the platform will engage with those accounts, comment, like, and message on your behalf. Finally, thanks to the analytics board, you can check your progress and see what works best for you.
Instaboostgram
If you're looking for fast results, Instaboostgram is a site that offers instant delivery. However, one of the issues with this service is that it doesn't clearly state how it gets the new followers. This is really important since you don't want your profile flooded with fake accounts or bots.
| | |
| --- | --- |
| Pros | Cons |
| Fast delivery | Have to be more detailed about the method they use |
| Different packages to choose from | |
| Easy to use | |
Features
Instaboostgram is a straightforward service to use. All you need to do is sign up, choose your package, and let the site do its job. They promise instant delivery, which isn't always the best idea. In some cases, a part of the followers might unfollow you soon; that's why it's better to opt for steady and organic growth.
Growthsilo
Growthsilo has two different plans you can choose from with varying price ranges depending on your needs. In addition, the site promises organic Instagram followers made through great targeting and interaction. Growthsilo's goal is to find actual people that like your content and want to interact with your profile.
| | |
| --- | --- |
| Pros | Cons |
| Organic Instagram growth | No free trial |
| No bots | |
| 14-days action back guarantee | |
Features
According to Growthsilo, all the growth they'll deliver is done manually. In other words, you shouldn't be scared that your new followers will disappear right away. You'll have a dedicated account manager that considers your needs and find the best ways to get you followers. Since the site has been around for a while, they take all the necessary measures to keep your information safe.
Flock Social
Flock Social doesn't work with bots or fake accounts. But, according to the site, they will get you high-quality followers by targeting and getting in touch with different accounts. They offer two packages, one for individuals and one for businesses.
| | |
| --- | --- |
| Pros | Cons |
| Organic growth | Only one of the subscriptions has a dedicated account manager |
| Targeting by location, hashtags, gender, and more | |
| Subscriptions for personal and business accounts | |
Features
Social Sensei
Social Sensei guarantees that you'll get new followers if you decide to use their services. The site works a little differently than the previous services we mentioned. This is one of the best Instagram promotion services since it offers much more than just bots or fake followers. Below, you'll find out more about its features and what you can achieve.
| | |
| --- | --- |
| Pros | Cons |
| Chatbox so you can get in touch with the service easily. | It's costly |
| Various services including increasing engagement, loop giveaways, connections with influencers, and more. | |
| Fast and safe results. | |
Features
Social Sensei offers advanced packages to increase your social engagement through direct messages, follows, loop giveaways, and promoting your profile using influencers. You can click on the chat box whenever you want if you have any questions and get help when picking the right package. The site also uses celebrities to promote your content by mentioning your profile on giveaways they organize with these influencers.
Social Buddy
Social Buddy is a proven growth service for secure organic growth. The site uses an advanced targeting method to get in touch with the best audience for you. In addition, they will also find accounts that follow your competition and bring them your way.
| | |
| --- | --- |
| Pros | Cons |
| Organic growth | No 24/7 support |
| Advanced targeting | |
| Easy to use | |
Features
Social Buddy uses various methods to grow your following and increase your engagement. The service offers its users a support contact, so you can easily get in touch with them through phone, email, or chat. After the conversation, the service will use its AI targeting feature (location, gender, hashtags, interests) to target the right audience. All the new followers you'll get will be interested in your content and interact with it.
Crowdfire
Crowdfire has multiple packages for your social media sites and can help in various aspects. Aside from being an excellent Instagram growth service, the site offers to increase the presence of all your social profiles, help you create valuable content, and schedule posts.
| | |
| --- | --- |
| Pros | Cons |
| Hashtag suggestions | It's costly |
| Scheduling posts | |
| Creating valuable content | |
Features
As we already mentioned, Crowdfire is perfect for anyone who wants to grow their following simultaneously on various social platforms. The site offers you to schedule posts in bulk, access to analytics, hashtag suggestions, and much more. You can also use their valuable tips to get more familiar with the basics of having an online business. In general, it's a very useful service that promotes organic growth.
Social Boost
The next service on this list is Social Boost, a site that has been offering growth services for clients for many years now. The site is very simple, and you'll easily know how to use it. In addition, the Social Boost team will first get familiar with your account, then start working on your growth.
| | |
| --- | --- |
| Pros | Cons |
| Organic growth | Have to be more detailed with the specifics of each plan |
| Handmade growth | |
| Designated account manager | |
Features
According to the service, all they do is handmade. In other words, you'll talk to a real person and get a dedicated account manager. Then, the Social Boost team will start following and liking accounts within your niche to grow your profile. This ensures steady and secure growth without bots or fake profiles. The site offers various packages, but they lack detailed info about some of them.
Social Captain
Social Captain is another popular service you've probably heard of. It's a reliable site that uses AI-powered targeting to grow your audience. It's simple to sign up and use after you get your first subscription.
| | |
| --- | --- |
| Pros | Cons |
| Free trial | According to reviews, their customer support has some issues |
| AI-powered targeting | Issues with canceling a subscription |
| Easy to use | |
Features
One of the best things about this site is that it offers a 30-day free trial you can use to see if you like working with them. Once the trial is over, you can choose one of their packages and subscribe for weekly, monthly, or annual growth. So how does this site get you new followers? After you sign up, you have to share your competition, hashtags, brands, and locations. The service uses this information to target the right people and get them to follow you. They also send people messages on your behalf to build strong relationships.
Firing Table
Finally, we'll wrap this list up with Firing Table. This is another service that uses custom targeting to reach the right people. In addition, you can sign up for their services weekly, which means you can test the site and decide whether it works. The plans that Firing Table offers are Personal, Professional, and Business.
| | |
| --- | --- |
| Pros | Cons |
| Weekly plans | The site should offer more details |
| Custom targeting | |
| Organic growth | |
Features
This site's main feature is custom targeting and engaging with accounts in your niche. Their team will work on your account, and you can get in touch with them 24/7. Aside from targeting the right accounts, Firing Table will also interact with other users on your behalf. For example, the service will comment on posts, send direct messages, likes, etc. This can increase your engagement and bring more people to your profile.
Best Tips on How to Grow Your Instagram Followers
What is the best way to grow Instagram followers? Aside from buying organic followers, you should also follow the tips below:
Have a Consistent Schedule
If you want people to see you and follow you, you have to post daily. The content should be unique, engaging, and on-brand. In addition, you have to research the best posting times and see when your audience is the most active. This means that more people will see your post and engage with it.
Collaborate With Other Users
Collaborating with others means exposing your business to their followers and the other way around. These collaborations can be through posts, videos, and giveaways, and both sides will benefit. If you're just starting and can't afford large influencers, you can collaborate with smaller creators and support each other.
Hashtags are on Instagram for a reason. While most people just slap the first tags that come to their minds, you should be very strategic with the tags you use. The hashtags should be popular and relevant because people use them to find what they need. In addition, tags expose your posts to a large audience, and you can gain a lot of followers if your posts appear high up on the list.
Cross-Promote
Cross-promotion is key if you're a part of the digital world. This means that you have to promote your Instagram account on your other social media profiles like Facebook, Twitter, TikTok, etc. The strategy can also drive traffic from your website; therefore, you should add the Instagram button to all your other profiles. You should also promote it from time to time and include a call-to-action to let your audience know they should follow your account.
The more people share your content, the more others notice your profile. When we say shareable, we mean that your posts should have interesting information and eye-catching photos and graphics. Infographics usually draw a lot of attention and are very shareable. You can also create posts and stories with interesting facts about your business or industry and let people know they should share this information with others.
Use Analytics
Instagram analytics is free; therefore, you should make the best of this feature. The insights on this platform will give you information about the best posting times, the type of content your followers, like types of stories, captions, and much more. You should also pay attention to Instagram trends and include them in your content.
Conclusion
Which is the best Instagram marketing service? Many Instagram services offer instant results, but you should always opt for one that works on organic growth and creating long-term connections with your followers. Although instant delivery can be very alluring, this might also mean that a portion of the followers will be fake, and they'll unfollow soon. This is why we placed SimplyGram on top of our list. This service is ideal for organic growth and fully discloses the growth methods they use. Aside from working with a service, you should also practice the simple tips we mention above and watch your numbers climb.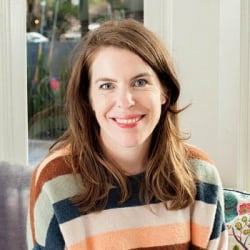 Latest posts by Mattie Schultz (

see all

)