Instagram is home to more than one billion active users. Little wonder it has become one of the most popular social networking platforms.
If you're not already using Instagram to promote your business or brand, you're missing out on a
If you're looking for a way to boost your Instagram followers, you're in luck. There are several great Instagram apps that can help you do just that.
In this article, we will be discussing Instagram apps that can help you boost your follower count. We will also discuss the steps you can take to grow your Instagram following.
Proven Steps to Boost Instagram Followers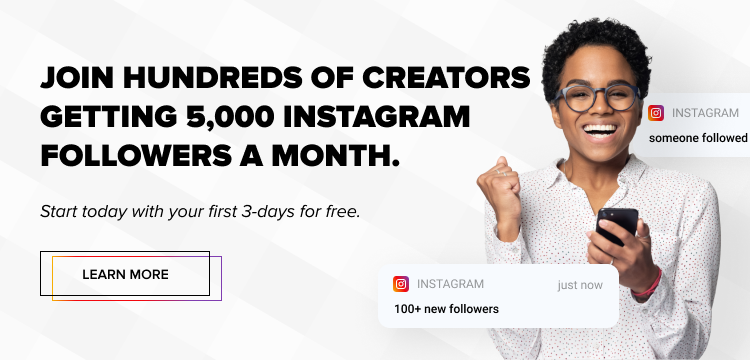 Anyone looking to grow their Instagram following can find a lot of advice out there on the best ways to do it. But with so much information, it can be hard to know where to start. 
Here are some practical and proven steps to take your Instagram following to the next level:
Get Your Handle Right
Your handle is your username on Instagram. It is how people will find you and your brand on the platform. As such, it is crucial to choose a handle that is both unique and easy to remember.
Post Exciting Content
Content is king on Instagram. You'd want to be strategic with your content and post interesting photos and videos that will capture your target audience's attention. If you are a brand, you should be posting content that aligns with your brand identity. This way, you will be able to attract users interested in your business and what you offer.
Use Instagram Stories
Instagram Stories is a great way to connect with your followers and give them a behind-the-scenes look at your brand. This is also a great way to show off your brand's personality and give your followers a glimpse of what it's like to work with you. If you're not using Instagram Stories, you're missing out on an excellent opportunity to connect with your target audience.
Be Active
Consistency is key to attracting new and keeping existing followers. If you are active on Instagram, your followers will know that you are engaged with the platform and interested in connecting with them.
Use Mentions And Relevant Hashtags
Mentions and hashtags are a great way to get your content seen by more people. When you mention someone in your post, they will receive a notification and will be more likely to check out your content. You need to use popular hashtags if you want more eyes on your content. When people search for these hashtags, your photos and videos will appear in the search results. This will give you more exposure and help you attract more followers.
Designate a Content Creator
Let's face it – we all could use a little help when it comes to our online presence. But when it comes to Instagram, things can get overwhelmingly fast. That's why designating a content creator for your Instagram account can be a game-changer. This person can be responsible for brainstorming creative ideas, taking pictures, and ensuring everything is posted on time.
It's also important to have someone familiar with Instagram algorithms and who knows how to use hashtags and other strategies to grow your account. A designated content creator will free up your time to focus on different aspects of your business and help you grow your Instagram following more quickly and efficiently.
The Best Apps to Boost Instagram Followers
In addition to the steps above, there are many great boost followers on Instagram app that can help grow your account. Here are some of them:
SimplyGram
Starting the list is the best Instagram boosting service: SimplyGram. It is a great tool that can help grow your Instagram following with ease. Their organic approach to Instagram growth will help you attract real and engaged users. They'll help you raise your Instagram followers by up to 5,000 in just four weeks. Interestingly, happy customers have countless testimonials on their website and elsewhere.
What's great about SimplyGram is that they offer a 3-day trial, so you can try out their service before committing to it. They also have a money-back guarantee, meaning you have nothing to lose by giving them a try.
Buffer
Another great "boost Instagram followers app" is Buffer. Buffer is a social media management tool that lets you post content to all your social media accounts, including Instagram, from one platform. This is great because it saves you a lot of time and energy. Buffer also provides you with insights on your posts, so you can see which ones are performing well and adjust your strategy accordingly.
Iconosquare
Iconosquare is a fantastic app for users who want to grow their Instagram accounts. It provides users with analytics, including the number of likes and comments they receive on each post. This information can help users determine the most popular content with their followers and adjust their content accordingly.
Iconosquare also allows users to see how their account compares to others regarding followers and engagement. This can help users benchmark their progress and strive to improve. Overall, Iconosquare is a helpful tool for anyone looking to grow their Instagram following and engagement.
Crowdfire
The Crowdfire app has been around for a while and has helped many people grow their social media following. It schedules, posts, and tracks your hashtags to help you get more followers. It also helps find and suggest users that might be interested in following you based on your interests and the content you post. It has been the go-to platform for many top brands and businesses looking to grow their social media following.
HootSuite
Here is another state-of-the-art management platform to help you grow your Instagram following. HootSuite provides similar features to Crowdfire but also has a few extra tricks up its sleeve. For example, it can help you find and delete any spammy or fake followers that might have found their way onto your account. HootSuite will also let you know if any of your posts are getting a lot of engagement so that you can share them more often.
StimSocial
Growing your Instagram following can be daunting. You need followers to get noticed, but it can be tough to get followers when no one knows who you are. That's where StimSocial comes in. StimSocial is an app that helps you grow your Instagram following by sending real, targeted users to your account. In other words, it helps you get the followers that you need to get noticed. And because these are real people with a genuine interest in your content, you're more likely to convert them into engaged followers who will stick around for the long haul. So if you're looking for a simple and effective way to boost your Instagram account, give StimSocial a try.
Woobox
Are you looking for a way to grow your Instagram following? If so, you may want to consider using Woobox. Woobox is a tool that allows you to run contests, quizzes, and other types of campaigns on your Instagram account. By running a campaign on Woobox, you can encourage your followers to interact with your posts, share your content, and tag their friends. This can help to increase the reach of your posts and bring new people to your account. In addition, Woobox provides detailed analytics that can help you track the performance of your campaigns and see which ones are most effective. So if you're serious about growing your Instagram following, Woobox is definitely worth checking out.
Combin
Combin is a tool that helps you acquire more Instagram followers by managing your account and engagement for you. With Combin, you can follow or unfollow multiple users at once, like or unlike posts on your feed, and even comment on other people's posts. Like many other apps on this list, Combin provides detailed statistics about your account to see how your following grows over time.
Getinsta
For anyone who has ever tried to grow their Instagram following, Getinsta is a game-changer. This app allows users to earn coins by following others or liking their posts. These coins can then be used to buy followers of your own.
With Getinsta, you can get real, active followers interested in your content. Plus, the app is easy to use and doesn't require any special skills or knowledge.
The best part? Getinsta is 100% free. No more waiting around for days or weeks for your follower count to increase. With Getinsta, you can see results in minutes. So if you're looking for a fast, easy way to boost your Instagram following, look no further than Getinsta.
Conclusion
There you have it – some of the best Instagram boost followers apps on the internet. Using one or more of these apps, you can quickly and easily get the followers you need to take your account to the next level. So what are you waiting for? Get started today and see how these apps can help you achieve your social media goals.
Do not hesitate to contact us if you want the best Instagram growth service. Our social media experts team would happily provide you with tailored advice and guidance. Contact us today to get started!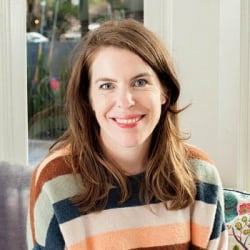 Latest posts by Mattie Schultz
(see all)